Is Gabriel Jesus ready to take the baton from Sergio Aguero?
Aguero's days are numbered. Can Gabriel Jesus take his place?
A loyal friend who sticks with you through thick and thin is one of the sweetest things in life. Sergio Aguero has been that for Manchester City ever since his arrival from Atletico Madrid in 2011. Still carrying the burden of City's attack on his shoulders eight seasons later, Aguero is a club legend. The old adage is legends never die; they just fade away. Is Gabriel Jesus the Sky Blues' insurance policy against that day?
Aguero is easily the club's highest goal scorer. All told, he has 244 goals for City in 354 appearances. The Argentine ranks sixth on the all-time Premier League charts with 173, two behind Thierry Henry and four adrift of Frank Lampard. He also has the opportunity to overtake Andy Cole's 187 before season's end. He had nine strikes in a dozen matches before a thigh problem shelved him for a few weeks.
At 31, fitness is a growing concern for Aguero. Like it or not, his days as City's top striker are numbered. His productivity remains prodigious and his consistency doesn't waver. Nevertheless, Pep Guardiola and his backroom must begin thinking for the future. Who will take over for Kun?
The reigning Premier League champions can afford to splash the cash to bring in a hot striker from elsewhere but Gabriel Jesus may have other ideas. With the Brazilian, the Etihad arguably has its future No.9 waiting in the wings.
When he joined Manchester City from Palmeiras on New Year's Day 2017 for just under £29 million, Guardiola was eager for him to step into the starting role immediately. That's a lot to ask of a teenager and Jesus struggled. Before the season ended, Pep accepted the youngster wasn't ready and handed the job back to Aguero. Ever since, the 22-year-old serves as his understudy.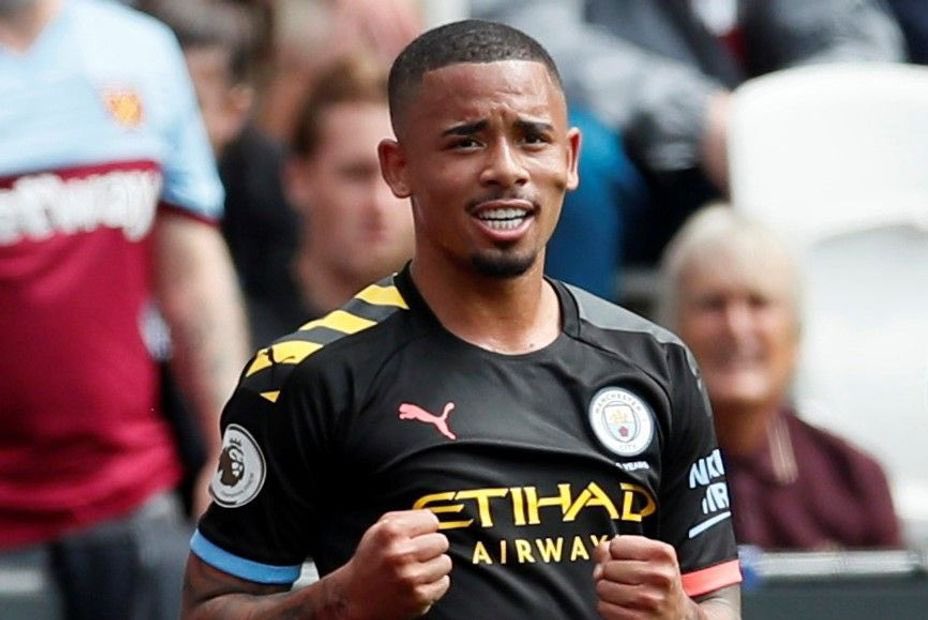 Gabriel Jesus is turning into one of the best strikers in the world, he's starting to prove that he could actually be the guy to replace Aguero in time. His passion for the game and the club is unmatched. Can't tell you how much I want to see him succeed with us
https://t.co/ccZdv8Gf0i
Despite his second-choice status, the Selecao international claims 55 goals and 20 assists in 121 appearances over what amounts to nearly three campaigns. Most Premier League backups would be thrilled to average 18 goals per season. This season, he's tallied five in 13 league games while coming off the bench six times. He's struck five times in all competitions since Aguero went down.
While time isn't on Aguero's side, Gabriel has sufficient. The 22-year-old can surpass his teammate if handed the job full-time. He's only going to improve with age. Under Guardiola's tutelage, that's almost a foregone conclusion.
Some may think sitting behind Kun Aguero for three years would give a potential world-class talent a bad case of wanderlust. Instead, the Brazilian displays the same loyalty and dedication to the shirt that has made Aguero a legend. He's learned patiently at the feet of a master, revealing those lessons aren't wasted whenever given an opportunity to prove his progress. Guardiola's employers can dip into deep pockets whenever Guardiola has need. At the moment, he doesn't, not in the scoring department at least. While City must plan a transition, it's not a case of who will replace Sergio Aguero. It's a matter of when Gabriel Jesus steps in.