It is time for Gareth Bale to step up at Real Madrid?
Nothing lasts forever. This is a statement that has always had paramount effects in the human world. Not even the perfect-looking marriage between Portuguese superstar Cristiano Ronaldo and his former club, Real Madrid was able to overcome it.
About two to three years ago, it would have sounded ridiculous to suggest Ronaldo would one day leave Real Madrid. Many were expecting him to retire at Santiago Bernabeu after signing his last contract with the Spanish giants. Real's president, Florentino Perez was also confident the attacker would stay put. Perez came out on several occasions to declare this and even went further to claim the attacker's release clause was worth a billion euros - far beyond what any club could afford.
Yet, after leading Los Blancos to claim their record third consecutive UEFA Champions League triumph, Ronaldo decided to do the unexpected. The attacker decided to leave the Spanish giants to link up with Serie A champions, Juventus FC - a move that sent shockwaves across the globe.
Real Madrid knew they lost a highly influential figure with the departure of the Portuguese but the club always believed they had other players who could step up and take up his role. One superstar that many expected to fill in the shoes of the attacker is Welsh International, Gareth Bale.
Bale has been amongst the standout players for Real Madrid for the past few years. With 100 goals and 63 assists to his name in 219 appearances for the Spanish giants across all competitions since he joined them in 2013, it is easy to see why many entrusted him to take the baton from his ex-teammate.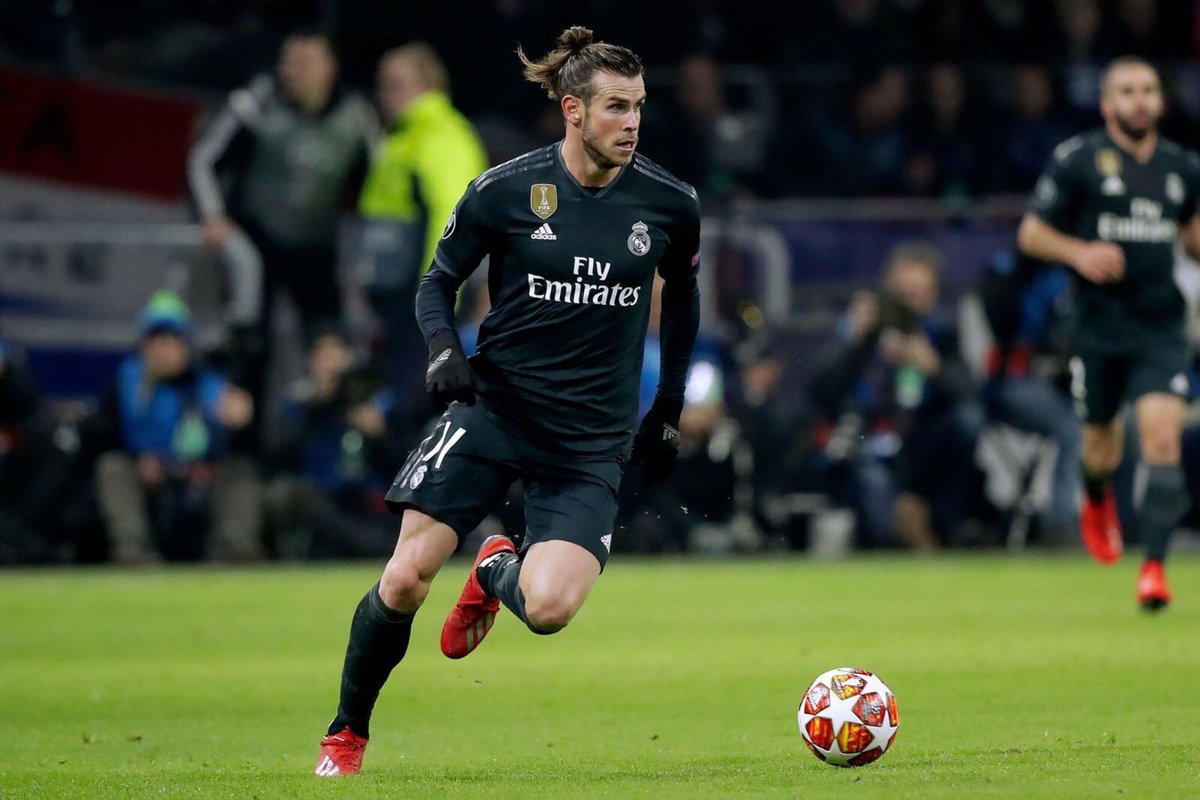 The current campaign began well for the explosive winger. After finding the back of the net three times in his first three matches for Los Blancos, it looked like the Welshman would fulfil the role. However, his injury nightmare, which has been tormenting his career since a long time was there to catch up with him again - rendering him inconsistent and quite unreliable.
His first injury record this season came up against Atletico Madrid on September 29, 2018, when he was forced out of action due to adductor problems. He was also sidelined on 3 more occasions, recording a total of 42 days on the sidelines as well as missing a couple of important games for Los Blancos.
Despite that, he has shown glimpses of his brilliance during his fit periods. The Welshman scored 3 goals in just 2 games to lead the Galacticos to claim the FIFA Club World Cup in December and he has also scored 6 goals in the La Liga to go with his 3 efforts in the UEFA Champions League.
But, his fitness troubles, fatigue, and inconsistency mean that Real Madrid cannot rely on him as much as they relied on Ronaldo. However, judging by his performances when he is fit, it is evident that Bale has the qualities and capability to be a leader at the Santiago Bernabeu.
Therefore the Welshman needs to step up right now, double his efforts, take care of his body and work hard to keep himself fit. Santiago Solari also has an immense task of utilising him properly. Using him as an impact sub in certain games and giving him adequate rest will help a lot as fatigue is also a major factor with injuries.
If this is done correctly, Bale is capable of emulating Ronaldo and reaching a high level of impact at Santiago Bernabeu. Otherwise, the rise of Vinicius Jr and the continuous presence of Lucas Vazquez could put his Real Madrid career in huge trouble.