Why Gary Cahill must leave Chelsea as soon as possible
Who really is the captain of Chelsea Football Club? Gary Cahill? Maybe that title has been stripped from the Englishman already.
Seven games have been played by the West London side. Chelsea fans have only seen Cahill play for 30 minutes. Frozen out of the first team, the out-of-favour centre-half is desperate for a renaissance.
Only one player in the current Chelsea team has never played for five years or more without lying on the treatment table injured. Cesar Azpilicueta's consistency has seen him become the Chelsea mainstay skipper. But Dave, as he's known around Stamford Bridge, isn't the reason why Cahill has fallen to the fringes of Chelsea's first team. A marked paradigm shift with the Blues hasn't gone Cahill's way.
Times haven't always been so rough for Cahill at Chelsea. That bit is cliché given he was named skipper before the start of 2017-18 campaign. The season before that, he was the field marshal for Antonio Conte's title-winning side. Long-term Chelsea captain, John Terry, couldn't get into the Chelsea first team on account of Cahill's fine form.
Fast forward to 2018. Conte is history at Chelsea and Cahill is soon to be too. That's if he follows through with his comments to the Daily Mirror.
"I don't want to jump the gun but as things stand at this time, probably, yes [I might have to leave in January].
Andreas Christensen is also battling for minutes in Maurizio Sarri's system. But the young Dane stands ahead of Cahill in the pecking order. David Luiz and Antonio Rudiger – the anointed pair continue to do well.
After winning seven trophies with the Londoners while being at the centre of things, Cahill is feeling a little left out. Albeit, he can trace his quandary to his time with England at the World Cup. While the tournament progressed, Chelsea plotted to remove Conte. Just before the tournament eclipsed, they eventually did. Sarri immediately took the reins. Meanwhile, Cahill barely featured in England's successful run in Russia. Despite his spectator role with the Three Lions, he still thought it wise to take an extended break. By the time he eventually returned from putting his legs up, Sarri had made up his mind regarding his back four.
Being a confident footballer who has played at the highest level, Cahill must've believed in his ability to fight and win back his place in the team. Threatened with time on the Chelsea bench Cahill seems to have realized that "everything will eventually come to an end". Those were his words.
He's not damaged goods yet. If he gets the opportunity, Cahill can still be a big boost to Chelsea. It's a given: those chances will come sparingly. There's no better time for Cahill to find a club where his talent will be appreciated and put to good use. At 32 and with the long life-span of central defenders, Cahill still has three seasons of top-level football in his boots.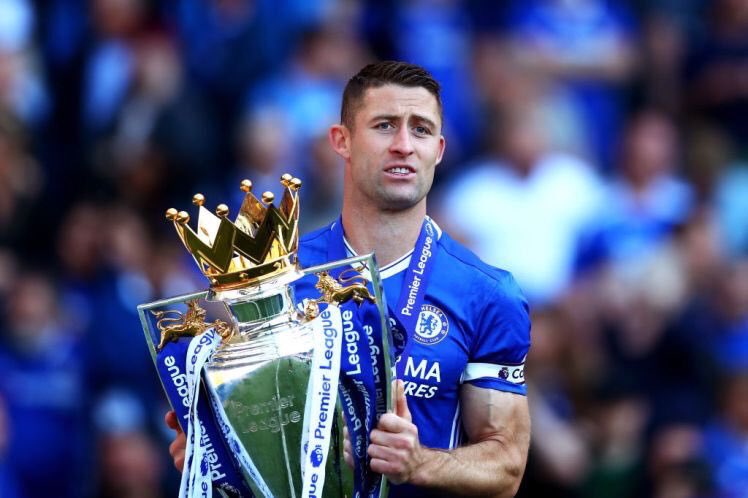 2x Premier League 🏆🏆
1x Champions League🏆
1x Europa League🏆
1x FA Cup🏆
1x League Cup🏆
3x Team Of The Season 🎖🎖🎖
🔵 The fastest player in English Club history to win every major trophy he can.
Gary Cahill, He's won it all.
https://t.co/UBlTphK4Tk
Where next for Cahill?
Southampton needs help. The Saints aren't looking so saintly after their terrible start to the season. What's staring them in the face is another relegation battle if fortunes don't change soon enough. Mark Hughes' side could do with a man like Cahill holding things together at the back with his wealth of experience.
If Southampton needs help then Newcastle United needs salvation. Rafa Benitez is the captain of a sinking ship in Tyneside. For a man who has coached clubs like Real Madrid and Liverpool, Benitez needs players with a winning mentality to pull the Magpies out of the mire. Getting Cahill in January would be a good start. Both men know each other from Rafa's brief stint at Chelsea.
All these depend on whether Chelsea agrees to let Cahill go. The Blues need a large squad for a potentially straining season. Rudiger pulled up injured in Chelsea's game at West Ham. That allowed Cahill to make his first appearance of the season. Sarri wouldn't mind such fall-back plans.
So, while it's in Chelsea's interest to keep Gary Cahill as an option on the bench, the ceremonial captain must go find himself elsewhere.