Gateshead demoted to National League North; what next for the Heed?
Player-manager Mike Williamson is charged with leading Gateshead's revival
Last weekend the National League AGM took place, during which Gateshead was demoted into the National League North for the coming season. Following a year of uncertainty and turmoil, what can now be expected for the Heed?
Gateshead performed quite remarkably on the pitch this campaign considering their problems off it. They finished in 17th. Since then things have come to a head.
There is some good news for Gateshead fans, though. Despite the National League's decision to enforce relegation, the club's been taken over by a consortium led by Neil Pinkerton and Trevor Clark.
The Heed appealed their demotion from the top level of non-league football but with fate now sealed, they will drop to the English pyramid's sixth tier. That means a reprieve next season for Aldershot Town, the National League side which would have been relegated having finished fourth-bottom.
For Gateshead, it isn't what they hoped for, yet it could have been a lot worse.
It means the hard work starts now to have the club in a competitive position ready for the new campaign. The National League North is a tough division.
The Heed's main priority should be to establish behind the scenes. That's already begun last week. Plans for the future will also need confirming.
Gateshead have announced their intention to remain operating on a full-time basis. Plenty of National North clubs use the same route. For the Tyne and Wear side, though, their success will depend on how much investment can be brought in.
A few problems have already been solved. The club's agreed on a ten-year lease with Gateshead Council to remain to play at the Gateshead International Stadium.
On Tuesday, the Heed appointed former Newcastle United defender Mike Williamson as player-manager. Ian Watson will be his assistant. Although it is Williamson's first managerial position, he knows the place inside out having played their last season. Watson, meanwhile, was the number two for this campaign's second half under then-manager Ben Clark.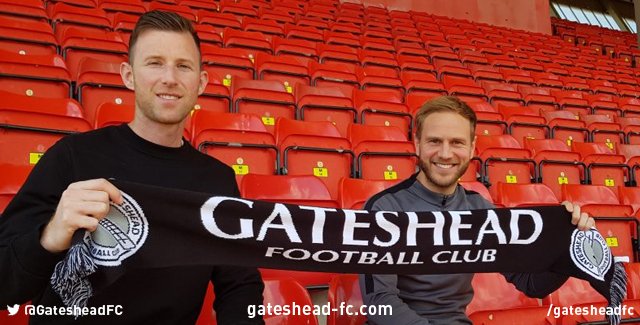 Turning to the playing staff, there are currently only two on Gateshead's books. The rest have been released. Of those, two have found a new home. That means the Heed could potentially resign some players who they recently lost.
Crucially for next season, fans expectations must remain realistic. The National North is a difficult division to get out of as many ex-Football League sides are competing in it. Gateshead need a year's stability. Making the playoffs should be seen as a bonus.
More importantly, though, is that both the supporters and local community get behind the team similar to how they have done in recent months. The Heed's financial situation is uncertain, meaning it is vital the fans show full backing. Clubs in similar circumstances have gone very different ways previously, with some struggling to survive.
That is not necessarily going to happen at Gateshead. It will be interesting to witness how they progress and what model is decided on over the summer.
What should not be forgotten is despite a one division demotion, in the grand scheme of things, it is a victory for the Heed's fans. They came almighty close to losing their club completely. Now, without worries of potentially having to start from scratch, supporters can help build their own way to make sure the same doesn't happen again.