Will Gennaro Gattuso's excuses hurt AC Milan this season?
After AC Milan's first match of the new Serie A season was postponed due to the disaster in Genoa, Gennaro Gattuso's side finally got their campaign underway with a clash at Napoli. They were off to a flying start, taking a two-goal lead against Carlo Ancelotti's men. But in what has become a familiar occurrence, the Rossoneri collapsed in spectacular fashion, capitulating to a 3-2 defeat.
As could be expected, Gattuso blasted his team's performance. The fiery manager laid the blame squarely on players' shoulders, going as far as singling out on loan Chelsea midfielder Tiemoue Bakayoko.
Speaking in the post-match conference, Gattuso stated:
Bakayoko has to learn how to get the ball. We must work correctly. It will not be easy. One week is not enough to remove the defects of a player. I would have preferred to be managing older, more experienced club players.
Gattuso received his big managerial break last year. Before taking over at the San Siro, the most notable teams he had managed were Sion, Palermo and Milan Primavera. Yet, the legendary midfielder hasn't got the memo that players do not give their all when routinely criticised.
Despite having long-term experience, Jose Mourinho is currently facing a crisis at Manchester United. The Portuguese coach's condemnation of his players last season, often using them to excuse poor results, is among the causes for both his and the Red Devils' present troubles.
In general, human beings are unhappy working under such conditions. As Paul Pogba said recently, ''if you're not happy, you cannot give your best.'' Gattuso may well be laying the foundation for more difficult times ahead at Milan.
The 40-year-old should have known what he was getting when signing Bakayoko this summer. The Frenchman excelled with Monaco, a team which stunned Paris Saint Germain two seasons ago. Les Monegasques beat their wealthy rivals to the Ligue 1 title during Unai Emery's first campaign in charge.
That unlikely triumph, with a largely unheralded group, thrust them into the spotlight. Most of those players have since moved on to pastures new. Antonio Conte signed Bakayoko for Chelsea hoping to shore the middle. Unfortunately for the Italian, the 24-year-old failed to replicate past form that saw him command Monaco's midfield. Tasked with carrying out a rebuilding job at Stamford Bridge, Maurizio Sarri decided against taking a chance.
Instead, Bakayoko moved to Italy. He came on in the second half against Napoli, with Milan leading 2-1, and was expected to help maintain the lead. However, his effort proved futile, leading to Gattuso's displeasure.
While the Milan legend's disappointment at throwing away the game is understandable, it doesn't call for berating own players in public. Such actions harm their confidence. A bashing from the manager usually has a negative effect. Many coaches thrive on charges giving their all on the pitch. Losing the dressing room is a sure route to poor results.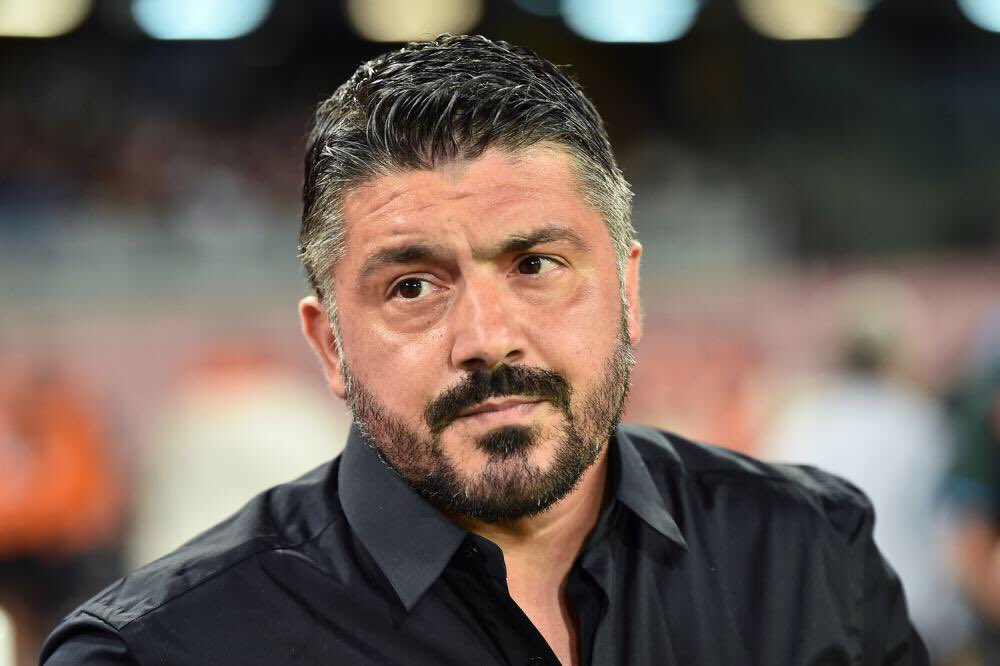 Gattuso spoke with a harsh tone inside the locker room after the Napoli defeat. He was furious with the Milan team [Sky]
https://t.co/rMbyocTy1Q
The Rossoneri already have enough problems to worry about. In the past two months, Leonardo Bonucci left for Juventus and Nikola Kalinic joined Atletico Madrid. Whatever led to losing two experienced players lies with the hierarchy and management.
Gattuso can't afford to create more difficulties through his attitude. On paper, Juventus, Napoli, Roma and even city neighbours Internationale are all stronger. Those sides are tipped by many to take the top four spots come the season's end.
Gattuso must focus on helping his players, not criticising, in order to challenge biggest Serie A rivals. He can no longer use every available excuse to deflect attention from himself. Because if things continue, the defeat to Napoli will be the first of many this campaign.