Gennaro Gattuso is rebuilding AC Milan to last
Gennaro Gattuso has transformed AC Milan. As a neutral, it is good to see AC Milan back to where they belong. But, it did not happen overnight. When Gattuso took over after Vincenzo Montella's horrifying spell, journalists and fans were sceptical about the appointment. However, the Chinese owners have supported Gattuso over time and helped with reinforcements.
Last season, there were some moments of sparks produced but it was long gone. Gattuso understood that long-term plans are more impactful if he were to make the opposition fear the club as they did in the old times.
It led to a few disappointing spells with the Rossoneri suffering from a long list of injured players in November last year. They even struggled to keep a single clean sheet. The poor run was prolonged to December when they drew to Bologna, Frosinone, Torino and losing 1-0 to Fiorentina. But, Gattuso believed in himself and didn't shift his goal. He made a few adjustments and now they are challenging for the top four finish to play in Europe again. His experiments have now yielded sweet results.
But, how did he manage to pull off such a turnaround?
Gattuso favours a classic possession based 4-3-3 formation based on quick passing between the midfielders and plays from the back. Starting with defence, he had to do a massive job. As mentioned above, Milanello were poor in keeping possession and they were not able to read the opponent's mind in the defensive half. It took some time but now they have one of the best rearguards in the country.
A 1-0 win against Sassuolo illustrated how good their shape is. Gigi Donnarumma recently made his 150th appearance for the club aged 19. He is not the best of the lot but considering his age, it is too much to expect from a teenager. Club captain Alessio Romagnoli is a stalwart with proper leadership qualities. The 24-year-old shows great commitment and maturity from the back. Romagnoli is setting high standards with his wide range of passing abilities which suits Gattuso's play from the back strategy. While Mattia Caldara was out due to injury since the start of the season, Mateo Musacchio stepped up with aplomb. Cristian Zapata and Ignazio Abate are decent back-up options too.
Fullbacks Ricardo Rodriguez and David Calabria give a perfect balance of offence and defence, transitioning between the two excellently. Rodriguez is defensively more effective and Calabria is the key cog going forward as 41% of their attacks are instigated from the right wing.
Something Gattuso really should get credit for is his work with individuals. Donnarumma, Bakayoko, Romagnoli, Calabria, Zapata, Abate, R.Rodriguez, Suso, Cutrone have all hit next gear under his management. Paquetá and Piatek has gotten flying starts to their Milan careers too.
Gattuso decided to go full on Jose Mourinho on Tiemoue Bakayoko by criticising him openly in front of the press. Meanwhile, he is the mentor to reinstate his form. The former Monaco man grew to be one of the best box-to-box midfielders in Italy after a disappointing season with Chelsea. Bakayoko wants to stay in Italy and a permanent deal can be confirmed anytime soon.
But, there's a Pep Guardiola hidden inside him too. While Hakan Calhanoglu is yet to score a goal for the Rossoneri, the boss defends him. And it's fair as Calhanoglu runs tirelessly to track back and make himself available as a passing option when in possession. Franck Kessie and Giacomo Bonaventura provide steel, swagger and creativity. The midfielders do not hesitate to form passing triangles and frustrate opposition press by a quick interchange of passes before launching a penetrating ball into the final third.
The forward line is where AC Milan have found their missing piece in the puzzle. They shipped Gonzalo Higuain back to Juventus who joined Chelsea ultimately leaving the club in less than six months. Gattuso needs to be generously credited because integrating two new young players mid-season is not easy for an inexperienced manager.
With signings of Lucas Paqueta and Krzysztof Piatek, they have a new identity. Many argued that it was a massive gamble to invest a combined £60m for them. Fast forward three months and both of them appear to be highway robberies. Piatek drew early comparisons to Milan legend Andriy Shevchenko after his brilliant start to the season. The Polish striker is a lethal goalscorer and his biggest asset is to create shooting chances from difficult angles. Paqueta owns Brazilian instincts to his game. He is a direct set-piece threat while having a voracious appetite for dribbling past players.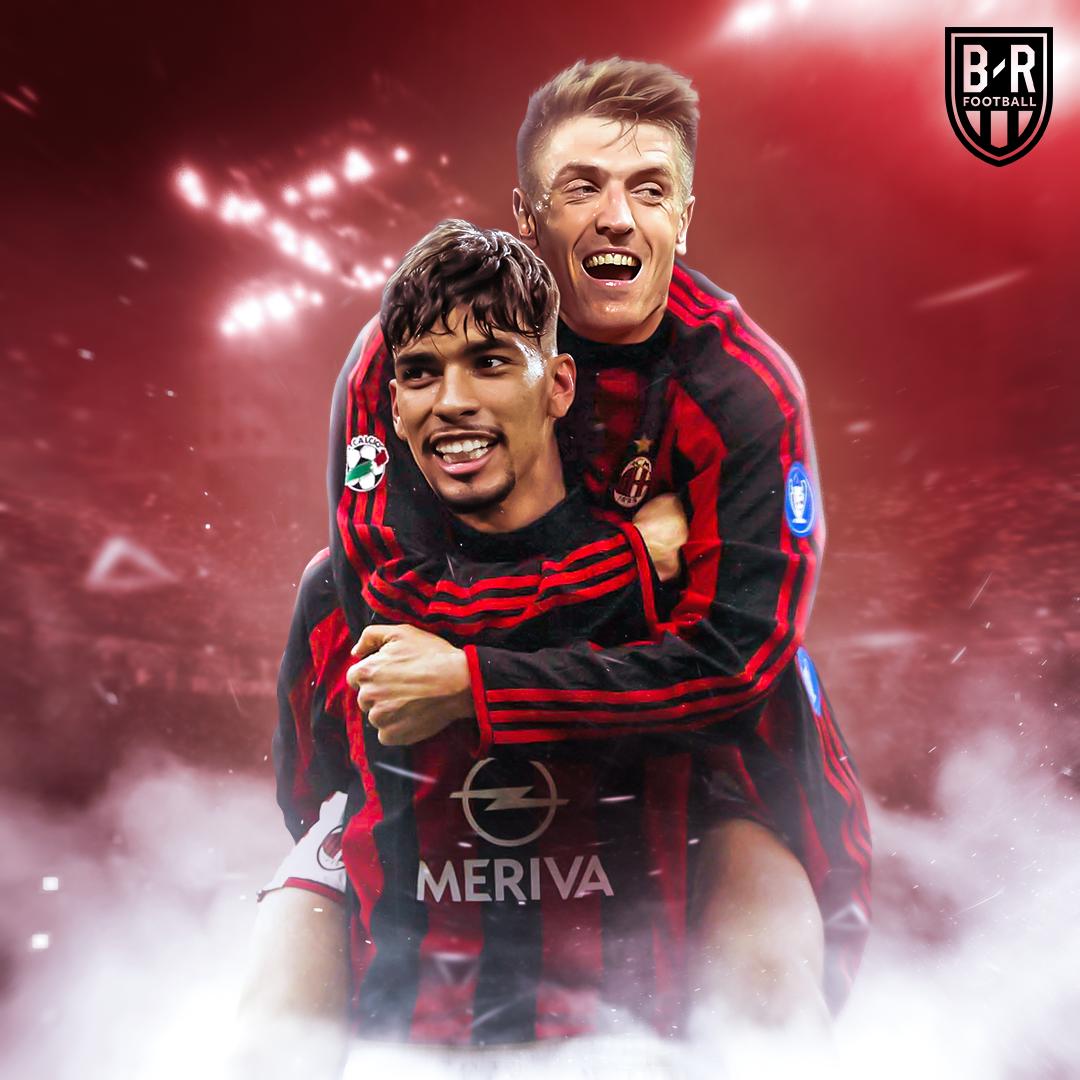 Suso is amongst the most complete forwards in Europe right now. He possesses high involvement in the build-up, top-notch dribbling ability and desire to put the ball at the back of the net. Patrick Cutrone and Samu Castillejo provide decent fresh legs when needed.
The next challenge he will face is to end the dominance of Juventus in the league. The Old Lady have won the league seven times consecutively since 2011. This season they sit 15 points ahead of second-placed Napoli. This largely depends on their consistency. Milan needs to enter the market and strengthen their squad. Hirving Lozano and Ferland Mendy can be some decent buys.
Gattuso also needs to hold onto their star players. The likes of Romagnoli, Piatek and Suso are heavily linked to other European giants. He has shown that he is capable of making the players stay. He played a vital role in convincing Donnaruma to stay when there were strong rumours of him leaving the club. Making shrewd signings, reminding them of the club's history and forming a demanding project will help the players feel challenged too.
It is often good to see former club legends become the manager as they deliver something which an outsider cannot do. Taking an old-school approach, Gattuso proved that the effect of pragmatism with youngsters still works like a charm in modern football. Gattuso showed that he is not only the man of words but also action. Milan are the club who have won Champions League on seven different occasions. For the past couple of years, they didn't even qualify for Europe's premier tournamet. Gattuso restored the dying mentality in players and built a strong squad which can last for seasons to come in the red and black half of San Siro.