Can Marco Giampaolo take AC Milan back to the top?
San Siro faithful is desperate for success this season under Giampaolo.
Pep Guardiola, Zinedine Zidane and Antonio Conte share something in common. The three legendary players came back as managers to lead their teams to glory. Winning trophies galore between them, this model became worthy of emulation. Unfortunately, not many other clubs have had success.
In recent times, AC Milan has experimented with one icon after another. From Clarence Seedorf to Filippo Inzaghi and Gennaro Gattuso, neither was able to produce the expected result. Gattuso left of his own volition at last season's end. The man chosen to replace him is Marco Giampaolo.
The 52-year-old has come a long way as a manager since starting as Pescara's assistant in 2000. Giampaolo stepped up to the Serie A as Empoli boss in 2015, replacing his friend, Maurizio Sarri. After leading the side to a 10th-place finish, Sampdoria came calling. He spent the last three campaigns at the Stadio Luigi Ferraris, all ending in mid-table finishes. For a team which had secured Europa League qualification two seasons prior to him taking over, it was a step back.
Free from relegation battles, Sampdoria's hierarchy was content. Performance on the pitch didn't suggest a repeat of Thursday night football was on the cards anytime soon. Yet, Milan saw something in Giampaolo.
At a time when Serie A competition is becoming tougher, as Italy's most successful side in Europe, the Rossoneri are turning into an also-ran. Although they're serving a one-year ban from European football as punishment for breaching Financial Fair Play rules, much is still expected. They finished fifth last season, just a point behind fourth-placed Internazionale, and were due to play in the upcoming Europa League.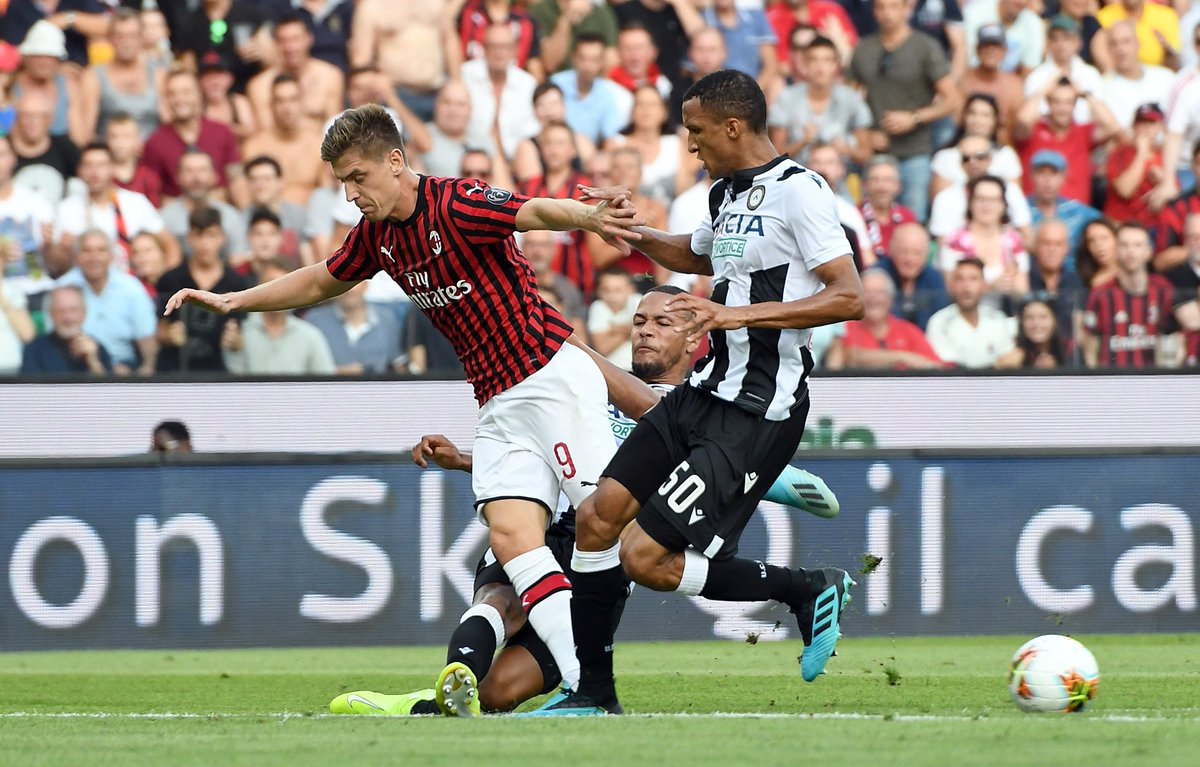 AC Milan's European ban means their full focus is on challenging atop Serie A. They opened the new season with a 1-0 defeat away at Udinese. Igor Tudor's men struggled last campaign, only ensuring survival in the final weeks. Losing to such a side doesn't bode well.
With title rivals Juventus and Napoli both grinding out away wins, as well as Inter, Atalanta and Lazio all picking up three points, the top dogs are showing a readiness. The Rossoneri must step things up. Their next match is at home to Brescia on Saturday. Victory's a must.
Six signings have been made to strengthen Milan so far this summer. Those include Theo Hernandez, Ismael Bennacer and Rafael Leon. However, they won't thrive without their manager's influence. Italy's top-flight boasts eminent gaffers in Inter's Conte, Juve's Sarri and Napoli's Carlo Ancelotti. The Rossoneri's natural reaction should've been to appoint someone of similar calibre. Choosing Giampaolo can't be viewed as such. It's at best a way to maintain the status quo.
Of course, Giampaolo could up his game. But for a club which has changed managers ten times in the last decade, some stability is needed.
It's time a young, successful and ambitious coach made the San Siro his home for the foreseeable future. Only then will Milan have a chance of returning to the top. Ajax's Erik ten Hag fits the bill.