Will Giampolo exit revive Piatek form?
Piatek's goals dried up this season. Why?
Krzysztof Piatek stormed Serie A at full speed last season. From Genoa to AC Milan, the Pole struck like a rocket out of control. There was a comparison with compatriot Robert Lewandowski. These days, though the idea seems absurd. Piatek is striving to justify the hype save the connection.
AC Milan was under immense pressure prior to last week's visit to Genoa. The Rossoneri picked up two victories from opening six matches. While rivals Internazionale enjoyed an unbeaten start, Milan struggled frolicking around the fringes.
The red-and-black Milanese kicked off the campaign with defeat to Udinese, failing to muster a shot on target. Then followed with slim, hard-fought wins over Brescia and Verona. Optimism fainted after another dire display in the Milan derby. Against Torino, they took the lead but still lost to two quick Andrea Belotti goals in just four minutes.
Marco Giampaolo and Piatek came under serious criticism with a lot to prove in Liguria. For the 24-year-old, it was a return to his former club where he notched 19 goals in 21 appearances. Giampaolo's job was at stake.
After 45 minutes, the ex-Sampdoria boss ended his Polish forward's misery. Piatek didn't make any meaningful impact, frequently caught out of position. His body language was that of a player lacking in confidence. Rafael Leao's introduction sparked a turnaround. The Milanese overturned the one-goal deficit to win 2-1.
The triumph was rather insignificant as Giampaolo still got hurled. Renowned for his concrete tactical approach along with a clear playing philosophy, the Swiss-born tactician's team wasn't any different from his predecessor Gennaro Gattuso. Milan lacked the flair, creativity and finishing.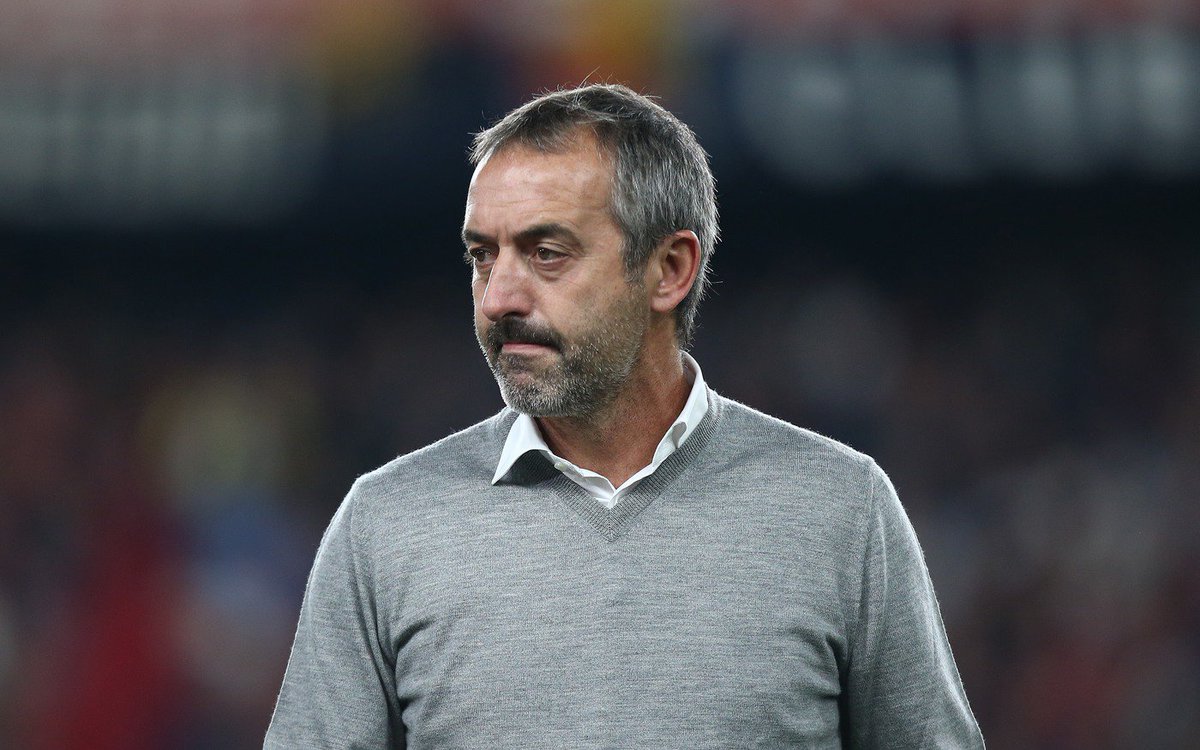 Marco Giampaolo has now become the manager with the shortest coaching spell in the history of Milan (111 days)
https://t.co/9IwfuYTSB0
Piatek's slump in form isn't a coincidence. The usually lethal striker who found the net 11 times in 21 matches the last term in Milan struggled to reach that height. He looked out of sort in pre-season, struck twice in Serie A albeit only once from open play and often cut a frustrated figure.
Giampaolo is famed for his 4-3-1-2 formation, alternating between a diamond and a triangle in midfield depending on the playmaker's characteristics. His team's general outlook is an organised, compact defence supporting a fluid, pressing midfield and a clinical attack.
Milan used the entire summer to study this method. It never worked. A natural winger, Giampaolo deployed Suso behind the strikers. Lucas Paqueta who utilised his energy, drive and pace from central midfield to devastating effect last season was moved deeper. Piatek, usually the focal point in the attack had to adjust to supporting another striker.
The Pole isn't the type to link-up play. He isn't excellent with the ball at his feet and does not allow other players to join the thick of the action. Giampaolo wanted Piatek to be a 'complete, striker' rather than focus on his strengths.
Piatek is a natural scorer. His goals come as volleys from crosses run in-behind or quick-reaction finishes in the penalty area. This understanding and technique make him a handful for every defender. Add aerial quality.
The 24-year-old was heralded as Lewandowski successor. Consistency remains a bane, however. He endured a six-game lean streak at the heat of the campaign between April and May. While the 31-year-old hit the target 15 times across all competition, Piatek is struggling for form.
Stefano Pioli would have to revert to status quo. Piatek doesn't want any companion in the attack, he only needs visitors to roam around the box.