Are Gasperini, Roma a perfect match?
Could Atalanta boss Gian Piero Gasperini be on his way to Rome?
Background photo: Andrew CC-BY-SA 3.0
It's almost 100% certain Roma won't be offering Claudio Ranieri a long-term deal. It's also an open secret the Giallorossi have been on the hunt for a new manager since April.
Jose Mourinho bragged he's turned down three managerial offers since leaving his role at Manchester United. Given the Portuguese's Serie A ties, Roma is likely one of the trio shown the cold shoulder.
Over now to Bergamo, Lombardi, where a small club is punching well above its weight. Championed by a pragmatic sexagenarian manager, Atalanta is on course to make its maiden appearance in the Champions League. The man pulling all the strings from the dugout is Gian Piero Gasperini.
Despite the meagre budget he's had to work with, Gasperini has morphed a modest side into a team that could finish third in Serie A. The financial gain that would offer is something Atalanta can't wait to have.
Sadly for the Orobici , Roma is circling their gaffer. Reports from Italy strongly indicate Gasperini is a wanted man around the country. Even Juventus isn't being ruled out. But the team that's come closest to the former Lazio boss is the Giallorossi. Some media outlets are alleging Gasperini has already accepted a €2.5 million deal to move to the Stadio Olimpico.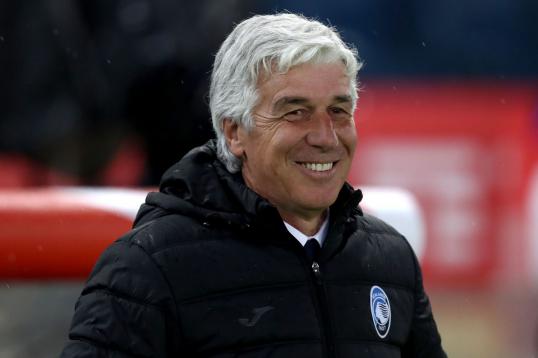 For Roma, getting Gasperini makes sense, in more ways than one. A few questions need answering first, though.
Why leave Atalanta?
In truth, Gasperini will find it tough to say goodbye to Atalanta. He's loved in Bergamo. The 61-year-old also enjoys a brilliant relationship with the Nerazzurri hierarchy.
Gasperini's win-ratio of 50.3% makes him Atalanta's best manager in over a decade. One could go on about the stability he's brought to this side.
There's also the reality Roma are very unlikely to qualify for next season's Champions League, as opposed to Atalanta. Why miss out on the chance to manage the team which he got to Europe's elite club competition?
However, a move to Roma will mean a greater challenge, in a bigger city and club. Gasperini's salary would take a major boost, too.
The Giallorossi are rebuilding. Also, there aren't many managerial jobs as big as the one being dangled by them. After three years in Lombardi, now is the time to step up.
Given his experience, Gasperini wouldn't be entering uncharted territory. He's been a head coach in Serie A since 2006 and has proven more than capable at Atalanta. Roma would not only offer him a step up but also the chance to win his first major honour as a manager.
What's in it for Roma?
Having tried several top-level managers over the past decade – from Luis Enrique, Luciano Spalletti to Eusebio Di Francesco - nothing seems to produce the results being sought at Roma. It's time to seek a tactician with the nous for building things from scratch. That's where Gasperini comes in.
The Atalanta boss is known for his expertise at developing young talent. This campaign, players such as Musa Barrow, Gianluca Mancini and Timothy Castagne have flourished under his tutelage. If you remember, one of Gasperini's wards, Bryan Cristante, was snapped up by Roma for €15 million during the last transfer window.
Another likeable trait in Gasperini is his love for an attacking brand of football. His Atalanta are Serie A's top scorers with 74 goals heading into the season's final game. Roma are clearly on the hunt for a gaffer who knows how to play a free-flowing style. That explains why they approached Chelsea's Maurizio Sarri first.
Gasperini's achievement with Atalanta speaks for itself. Now, he must step out of his comfort zone in order to climb the football ladder and win trophies. Should Roma snap him up, then the two will have found their perfect match.