Can Gianluigi Buffon end his Champions League drought?
Gianluigi Buffon has had an extraordinary career. Now 40 years old, he isn't playing as many games as before yet his desire to win trophies remains firmly intact.
After Italy's failure to qualify for the 2018 World Cup, Buffon announced his international retirement. The legendary goalkeeper's Azzurri swansong had been cut prematurely. Just a month earlier, he stated that this season will possibly be his last at club level, too.
Buffon's illustrious career may be drawing to a close, but he hasn't taken his eye off the ball. In fact, he still has big ambitions before hanging up his gloves.
During his 23-years at the top, representing Parma, Juventus and Italy, Buffon's success has been remarkable. Starting with the Gialloblu, he won the UEFA Cup, Coppa Italia and Italian Super Cup. He then became the most expensive keeper in history, a title taken by Manchester City's Ederson last summer, after joining Juve for £32.6 million in 2001. With the Old Lady, Buffon has added 10 Serie A titles (two were later revoked due to the Calciopoli scandal), Serie B, three Coppa Italia's and five Italian Super Cups.
At international level, Buffon won the under-21 European Championship in 1996. He reached the pinnacle ten years later, lifting the World Cup in Germany.
Despite his untold success, Buffon craves one more big triumph. The Juventus captain's last mission is to add that elusive Champions League medal to his trophy cabinet come May.
Buffon has been within touching distance of winning Europe's most prestigious club crown on three occasions. In his first final in 2003, Juve faced AC Milan at Old Trafford. The game remained goalless after 120 minutes, meaning penalties would decide which Italian giant took the trophy. Although Buffon saved efforts from Clarence Seedorf and Kakha Kaladze, it proved in vain. David Trezeguet, Marcelo Zalayeta and Paolo Montero missed, gifting victory to the Rossoneri.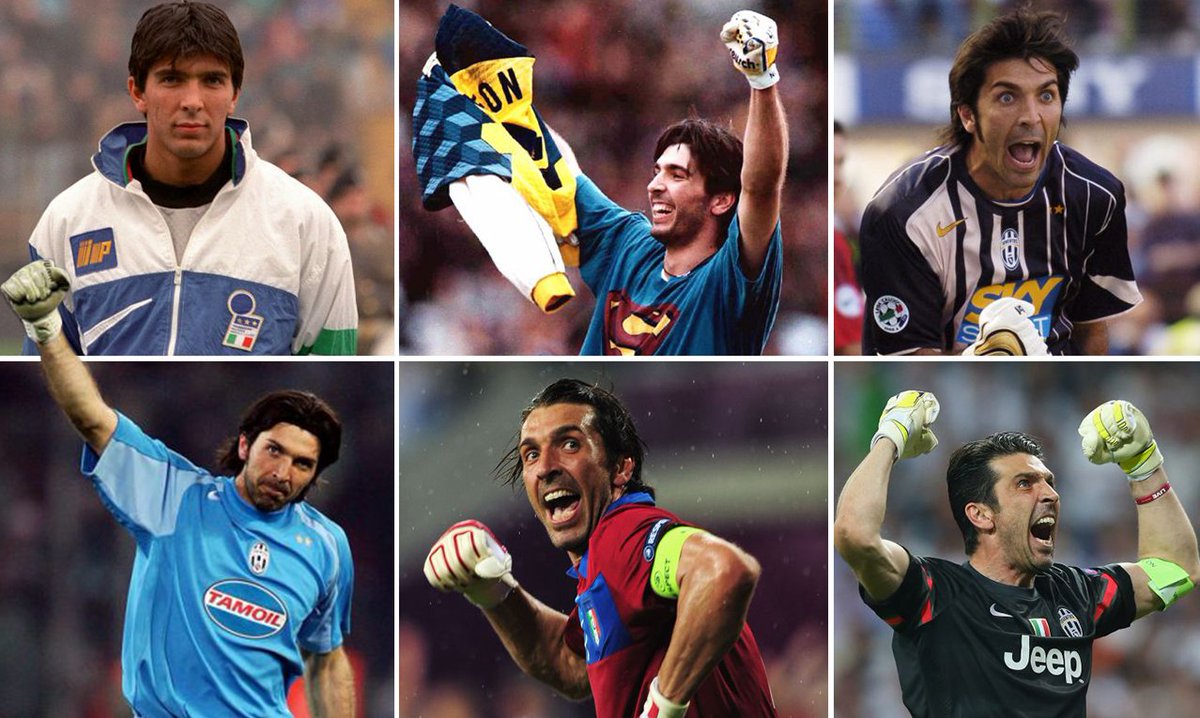 Buffon had to wait 12 years before returning to the showpiece with Juventus. Unfortunately for the Italian, however, Barcelona ran out 3-1 winners in Berlin. Two seasons later, the Bianconeri were back. Spanish opposition stood in their way once again, this time Real Madrid. It was the same outcome, though, as Los Blancos eased to a 4-1 victory in Cardiff. Gigi had to settle for yet another runners-up medal.
Although Buffon is set to retire next summer, he admitted one eventuality could change his plans. If Juventus take the Champions League crown, he is likely to prolong his career for a further year. Lifting the trophy on May 26 would see Juve compete for next season's UEFA Super Cup and FIFA Club World Cup, two more trophies that have eluded him.
Having reached the Champions League final twice in the last three years, Juventus have a good pedigree in Europe. Despite not being considered among the favourites for this season's competition, the Old Lady shouldn't be written off. They have numerous world-class stars who can shine on the big stage, as well as possessing a staunch, imposing defence. If Buffon can marshal the back line to keep things tight and the Gonzalo Higuain-Paulo Dybala partnership flourishes in attack, the Bianconeri could go all the way to Kiev's finale.
Champions League success won't define Gigi Buffon's career, but it will increase his legacy. He has one last opportunity to ensure Juventus conquer Europe.