Olivier Giroud must choose between Euro2020 and Chelsea
When the chips are down, Didier Deschamps says he'll choose match fitness over Olivier Giroud.
France were in Tirana on Sunday evening attending to formalities. Already qualified for Euro 2020 this coming summer, a victory over Albania would allow Les Bleus to top their group, easing the minds of other top seeds reluctant to draw the World Cup winners at the finals. Additionally, their presence marked the christening of Arena Kombetare, the brand new stadium for the national team in the capital city.
Eddie Reja's Eagles didn't protect their aerie too well in the first half. Didier Deschamps's side took advantage through a Corentin Tolisso free header off a set-piece in the ninth minute and Antoine Griezmann slotting home Leo Dubois' cutback on the half-hour. Albania put up more of a fight in the second half but the score held, leaving the home side with nothing to do until next year's Nations League but the groundskeepers with work aplenty replacing the multitude of divots that always seem to plague new stadia.
With a place in the summer tournament secured, Deschamps used the match to audition a three-at-the-back setup and several irregulars in his squad, including Dubois, Manchester City absentee Benjamin Mendy and impact sub, Wissam ben Yedder. Without much defending to do, Dubois made a case to challenge Benjamin Pavard for the spot on the right flank. Mendy offered an average display on the other side in a physical battle with Albanian captain Elseid Hysaj. Up front, Ben Yedder's performance matched Mendy's for ambiguity.
On the whole, however, Deschamps greatest concern was Olivier Giroud. He relies heavily on the 33-year-old forward, especially for his holdup play even though the former Arsenal man led Les Bleus' scoring with six goals in group qualifying. Against Albania, the big man forced two saves from Etrit Berisha, one a brilliant reaction to palm away a low ball when Giroud was clean in on goal. In addition, the Frenchman hit the inside of the far post with a powerful, curving volley. While the manager rightfully shows every confidence in the tall striker, critics continually raise questions regarding his match fitness.
Giroud's role at Stamford Bridge under Maurizio Sarri centred on the Europa League. He led all scorers in that competition as well, adding five assists to his 11 strikes in a little over 1100 minutes. His Premier League numbers were limited to two goals and four assists in roughly 300 fewer minutes. He also created a goal during an eight-minute FA Cup cameo against Sheffield Wednesday.
This term under Frank Lampard, he struggles for game time in any competition. Giroud produced a single goal, against Liverpool in the UEFA Super Cup, in sparse action. He's made six appearances, largely off the bench, compiling a meagre 211 minutes. While Deschamps values Giroud and desperately wants him in his squad, he admits his man "needs more playing time" to make the summer squad. Rumours predict the player leaving Chelsea in the January window.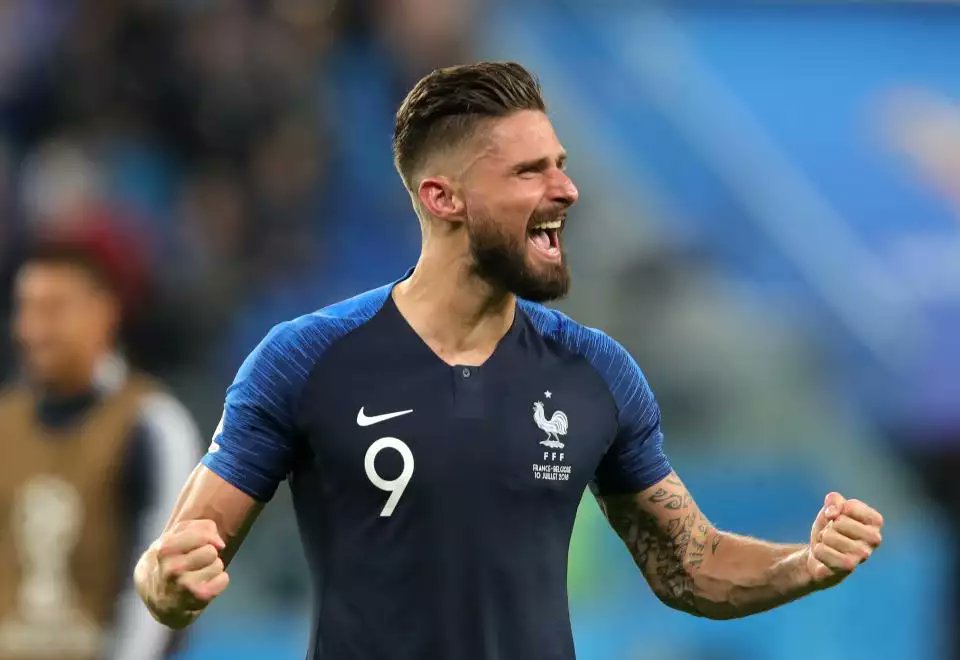 Thierry Henry says Giroud is perfect for France: "Knowing how Deschamps likes to play, Giroud is exactly the type of profile he likes. He's a player who gives you what you do not see too much in Europe. Back to the goal, he knows how to play, he is smart, he sees the pass"
https://t.co/xcZKrQ6Vw7
Gazzetto della Sport alleges talks between the Blues and Internazionale. Former Chelsea boss Antonio Conte apparently wants the Frenchman to back up Romelu Lukaku. Exchanging a front-row seat at Stamford Bridge for another at the Giuseppe Meazza doesn't exactly help Giroud remain match fit.
Honestly, big clubs shouldn't be in the equation if a move is calculated to increase his playing time. There's barely a contending side in any of Europe's top five leagues lacking a first-choice centre-forward capable of scoring 20+ goals in league play alone. It's the mid-table outfits who need help and there are a few suited to Giroud's talents who can keep him performing at an elite level.
The Bundesliga's trend towards youth and economy essentially rules out a 33-year-old on £110,000/wk. On the other hand, three of La Liga's larger sides could use a big centre forward and two are exceptions to the mid-table premise, currently residing in the Champions League places.
Sevilla came out strong last season before fading after the holidays. Adding Giroud might be the lift they need to maintain their form through to May but Atletico Madrid may be the most promising choice in Spain. Alvaro Morata is in a purple patch at the moment but history suggests that's temporary. Meanwhile, Diego Costa feels his age. Giroud's ability to play with his back to goal and pick out passes could bring Joao Felix deeper into Atleti's attack. The Frenchman fits ideally into defensive-minded manager Diego Simeone's system. Why do you think the Italian media wants to reunite him with Antonio Conte?
Real Betis are the most desperate of the Spanish options. On the relegation bubble in 17th, Los Beticos need goals. They've scored 15 through 13 matches while conceding 23. Giroud could link up with countryman Nabil Fekir to push the Andalusians out of danger.
In Serie A, two sides stand out. Milan are reluctant to spend this year after falling foul of Financial Fair Play. A loan deal until season's end might help the Rossoneri improve on their current plight. New boss Stefano Pioli needs a finisher to increase the 11 goals his side managed in their first dozen games. Impotence finds them in 14th.
Far worse off are Sampdoria. The Blucerchiati flounder in the relegation places. Fabio Quagliarella can't keep pace anymore. He has one goal in ten appearances. The old man is 36. Replacing him with Giroud is almost like promoting an academy youngster. Even if it isn't, rotating the duo might revive the Italian's flagging form.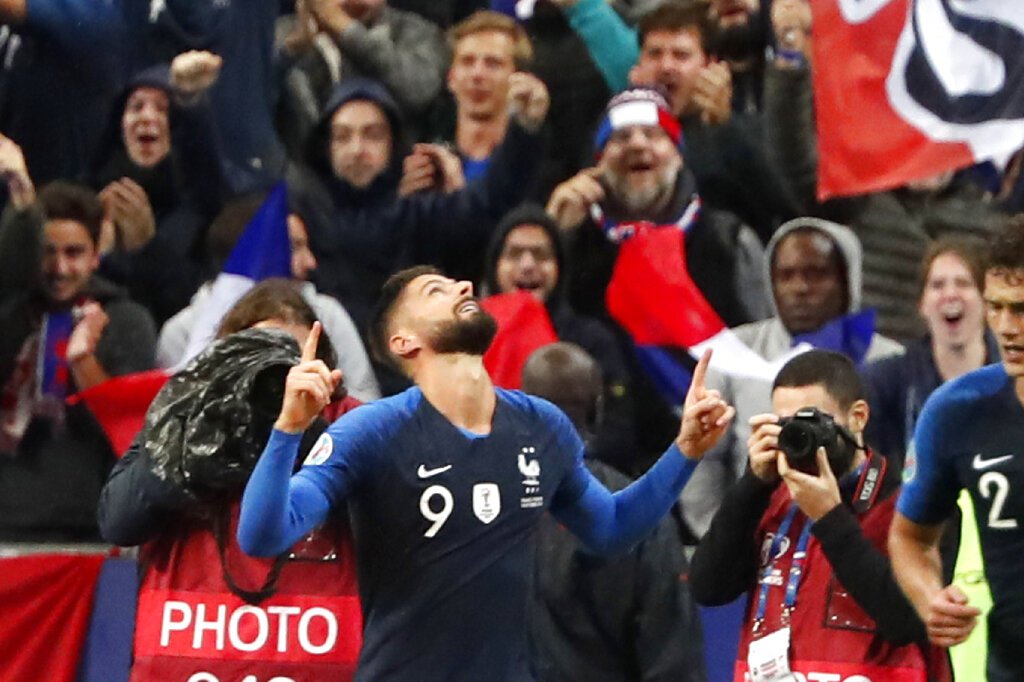 France boss Didier Deschamps still trust Olivier Giroud despite being frozen at Chelsea.
"There are not many in front of him in terms of goals in the history of the France team. He did the right thing, he answered the trust."
https://t.co/ftuTBCcHUh
Giroud can also opt to return home. Lyon miss former captain Nabil Fekir. Giroud's leadership and skill might lift them back into the top half of the table. More intriguing, however, is the situation in Nice. Patrick Vieira's side sit 13th, one place above Les Gones. With a new English owner willing to spend and another Arsenal legend in charge, Giroud might feel welcome on the Riviera.
If his move from Arsenal and stubbornness in staying to fight for a place at the Bridge in each of the past two summers offers a clue, though, the Les Bleus mainstay might be in love with London. If that's the case, Crystal Palace represents the ideal destination.
Roy Hodgson's Eagles burst out of the gate but can't sustain their early pace. Already, they've slipped into the table's bottom half. In 12th, their ten goals rank second-fewest among the clubs already discussed. Only Samp come in worse, with seven.
Want-away winger Wilfred Zaha is yet to score in the Premier League this season. Whether that's his attitude or tactics meant to get the ball to Jordan Ayew in the middle, something needs to change. Ayew's four strikes are all to show for 902 minutes played. No assists and a direct goal involvement once every 225 minutes are not numbers Roy Hodgson wants from his scoring leader. Christian Benteke isn't providing competition. Giroud would and draw all that pace on the flanks, Zaha , Andros Townshend and Patrick van Aanholt, into the attack.
Frank Lampard decided long ago that he has sufficient depth in the No.9 role, with Tammy Abraham and Michy Batshuayi, to ignore Giroud. Keeping him around as an insurance policy against injury makes little sense when he has four wingers competing for two places. Christian Pulisic's experience in a central role with the United States national team can serve as an emergency measure. So might Callum Hudson-Odoi.
It's not a complicated issue. Olivier Giroud requires regular playing time to make France's Euro2020 squad. Chelsea doesn't require him. It's time they parted ways.