Goncalo Guedes should stay in Valencia as long as possible
Goncalo Guedes has been among the best players in La Liga during the first few months of competition. But the Valencia star is willing to return to PSG once his current season-long loan ends. Is that the best move for his career, considering the stiff competition and potential lack of playing time he will face at the Ligue 1 side?

If you are an avid football follower, a La Liga enthusiast, or just someone who enjoys watching young players in Europe, you should have at least heard the name of Goncalo Guedes once or twice. The 20-year-old wonder kid started pre-season with PSG, but decided to join Valencia on a season-long loan deal in order to gain more playing time. And that turned out to be the best decision he has made in his career so far.

Through nine Liga games, Guedes has shown exactly the kind of player he is. He has been a dynamic, game-changing winger who can play all over the final third. He's a player with vision, talent and skill to create something out of nothing, and can change a match with one touch, one run or one pass in the final third. And the numbers back him up. So far he has three goals and five assists in from nine La Liga appearances. That's an impressive tally for someone who is not a striker. And his play has been key to put Valencia near the top of the standings.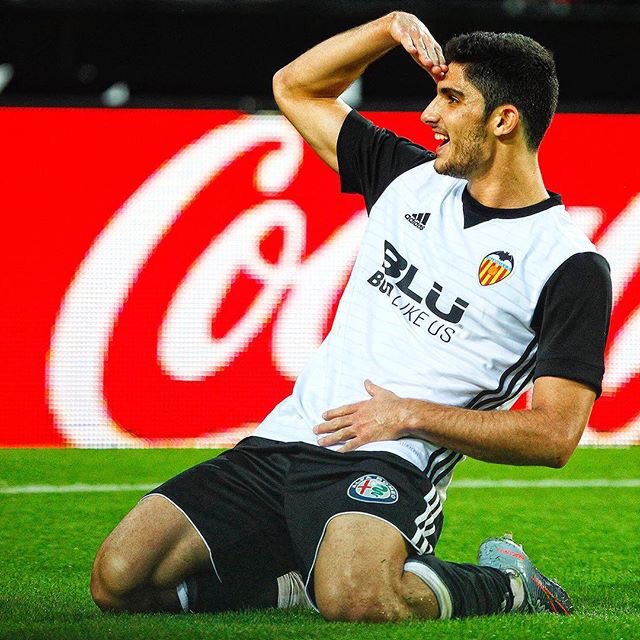 He is already an idol in Valencia. The fans love him, and he said a few weeks ago that he felt pretty comfortable in Valencia. However, the former Benfica prospect has already decided his future, and he wants to return to PSG ahead of the 2018-19 season. He is decided to prove his worth in his parent club and wants to show he can play in one of the best teams in the world. No one could deny his talent, but perhaps returning to PSG next season is not the best idea for his development.


Comparing his situation at Valencia and PSG


First of all, Valencia is likely to play in Europe next season barring an epic meltdown. And Guedes should remain as a starter for Los Che for the foreseeable future. If we take a quick look at his situation, he is already an important player for a big team in one of the top leagues in the world. And he would likely play a big role in Valencia's next season European campaign, either in the UEFA Champions League or the UEFA Europa League.

On the other hand, what would happen if he moves to PSG? Sure, the Ligue 1 giants are likely to be Champions League contenders once again and should win the Ligue 1 fairly easy. But Guedes would probably spend most of the time sitting on the bench. And this is not because he is a bad player. It's because he would have to compete with Kylian Mbappe, Neymar, Angel Di Maria, Julian Draxler, Lucas Moura and whoever they sign during the upcoming transfer window SOLELY FOR PLAYING TIME. If we are more precise, he would likely have to battle with Draxler and Di Maria for a spot on the bench.

Yes, playing for PSG is a huge honour and Goncalo Guedes will eventually have to return to his parent club. But now - or next year - is not the right time to do so. He needs to stay in Valencia as long as he can because the Mestalla outfit is the best place for him to continue his development. He will only get better if he plays regularly, and that might not happen at PSG. At least in the near future.