Why Antoine Griezmann and FC Barcelona may not be perfect for each other
Whether it's now famous or infamous, Antoine Griezmann's viral documentary La Decision, which he released last summer to reveal his future plans amidst rumours of a move to Barcelona, has drawn both good and bad blood amongst football fans all over the globe.
After flirting with a move to the Nou Camp throughout last summer, Griezmann appeared on air to reveal his next career step. In his documentary, he landed Barca their heaviest blow since Neymar's departure by snubbing the Catalans publicly; deciding to stay put at the Wanda Metropolitano.
Considered the dream signing for the Blaugrana heading into the 2018/2019 campaign, Barca were forced to enter the season without the mega-talented Frenchman. While they tasted more domestic success, claiming the La Liga title and progressing into the Copa Del Rey final, their humiliating exit from the Champions League following a 4-0 capitulation at the hands of Liverpool suggests that they still have some work to in order do to conquer Europe. Hence, with the transfer window fast approaching, the Catalans are already looking forward to adding even more firepower to their squad.
Eleven months after his documentary, Griezmann stepped up once again to confirm that he will quit Atletico at the end of this season. Following the announcement last week, reports linking him with a move to Barcelona have been in overdrive...
Any Barca move for Griezmann seems to make some sense. The 28-year-old is a top player who would improve any side tremendously. The Frenchman wants to win trophies and that is almost certain if he moves to the Nou Camp, while Barca, on the other hand, needs players of his calibre to return to the summit of European football. However, despite all this, the partnership may not be as perfect as everything seems.
First and foremost, La Liga fans aren't usually the most forgiving bunch. Griezmann should be wary in regards to what sort of reaction would greet him upon his arrival at Catalonia. Don't forget that the forward brutally snubbed Barcelona just twelve months ago. That'll still be fresh in the memory.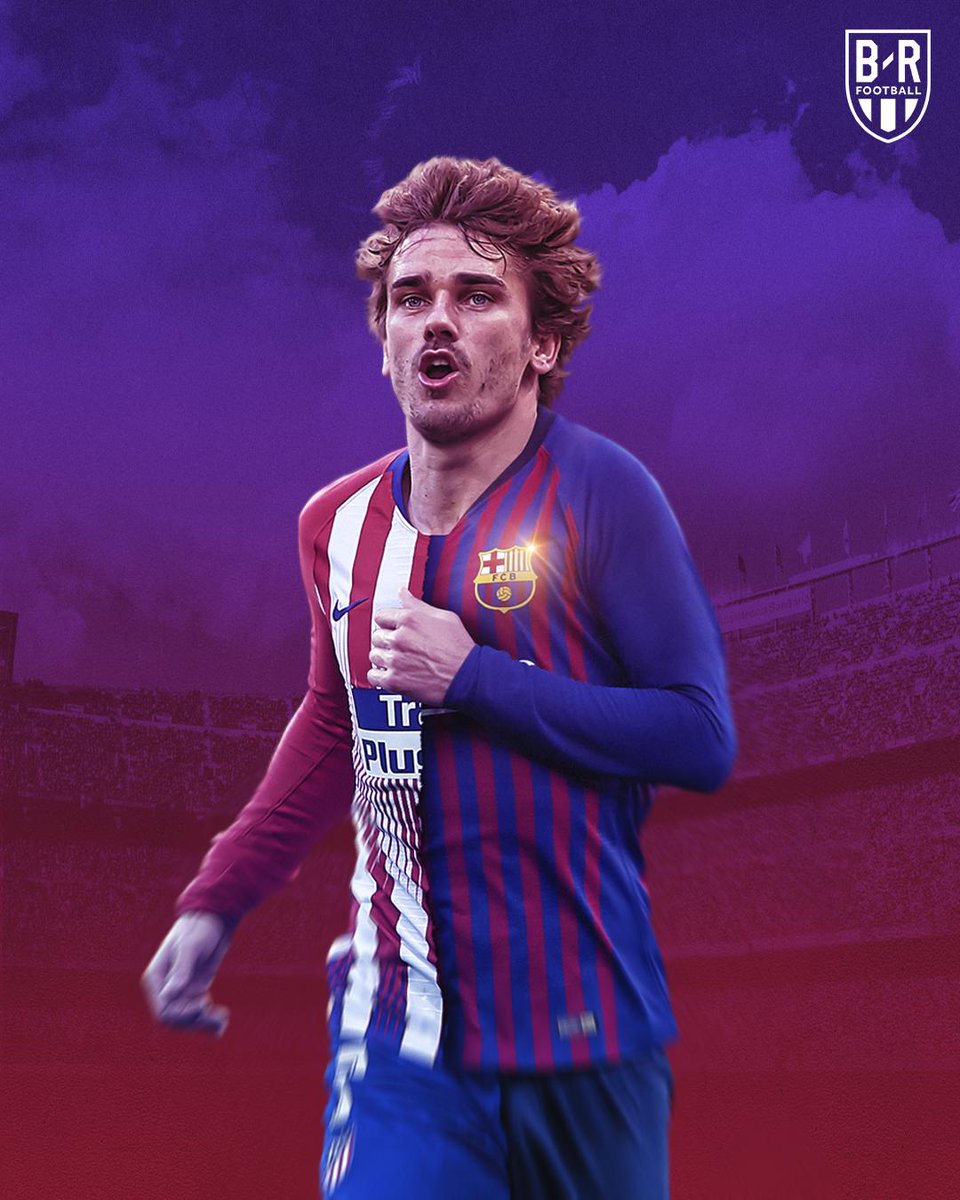 After being linked to a transfer to Barcelona, Griezmann has told Atlético Madrid he's leaving this summer, per @
marca
https://t.co/MfHP7WjV9Q
Next up you have the Lionel Messi factor. Griezmann has always been used to the spotlight being firmly fixated on him. While the Argentine is still lacing up his boots, the Frenchman will be playing second-fiddle. Sure, it'd be a blessing playing alongside arguably the greatest player to ever play the game, but as soon as the road gets bumpy, it'd be Griezmann's head on the chopping block as the supporters aren't going to turn on their #10.
At this stage, Barca also needs to ask themselves if they actually need the addition of Griezmann. We're talking about a star-studded attack here. Luis Suarez is world-class on his day, while Philippe Coutinho is a quality player. Sprinkle the developing duo Malcolm and Ousmane Dembele into the mix, you have the perfect blend of youth and experience. Griezmann could potentially upset the proverbial applecart.
Barcelona has spent big over the last few transfer windows. Their squad is already over-filled and, if they're so desperate to sign Griezmann then they may have to upset a player or two by letting some leave. In such a high-pressure environment with astronomical money involved, the Catalan's need to tread carefully. Griezman is hardly going to be a player who's happy to perform under the radar. Let's be honest, he loves the attention and this transfer has the ability to go very wrong extremely quickly.
Whether Griezman actually switches to Barcelona remains to be seen. I'm just warning the Catalan's to be extremely careful with this one as all may not be as rosy as it seems...