Can Harry Kane achieve what Suarez, Mertens, Icardi and Dzeko couldn't against Juventus?
It seems the old rock-solid Italian defence has returned. No team demonstrates it more than reigning Serie A champions Juventus. Having conceded just one goal in 16 matches, spanning almost three months in all competitions, the Bianconeri strike fear into the hearts of all opposition. Tottenham Hotspur should be concerned ahead of Tuesday's Champions League encounter in Turin.
Even a free-scoring Barcelona failed to break Juve's resistance during the group stage match away from home. It wasn't a coincidence. The Old Lady's defence has stood up against some of Europe's best teams and deadliest strikers since 22 November. As well as Barca falling short, Napoli, Inter Milan and Roma have all suffered the same fate.
During this season's two Champions League games, Luis Suarez's goal-scoring touch was made redundant by Juventus. After that, current Serie A leaders Napoli, with 19-goal Dries Mertens in the attack, proved unable to break the sturdy defence. Inter's Mauro Icardi and Roma's Edin Dzeko also failed to find the back of Juve's net.
The only time the Bianconeri's back line has been breached through the sixteen-game unbeaten stretch was in the 3-1 win over Hellas Verona at December's end. Juve have 14 wins and 2 draws during this period.
With arguably the world's top marksman coming to town, however, can Juventus continue to keep shutouts or will Harry Kane's scoring prowess prove too much to handle?
As Europe's top scorer in the 2017 calendar year, Kane could cause Juve problems. As well as leading the current Premier League scoring chart with 23 goals, Tottenham's go-to man has struck six times in five Champions League appearances. He will be determined to add to his tally at the Allianz Stadium.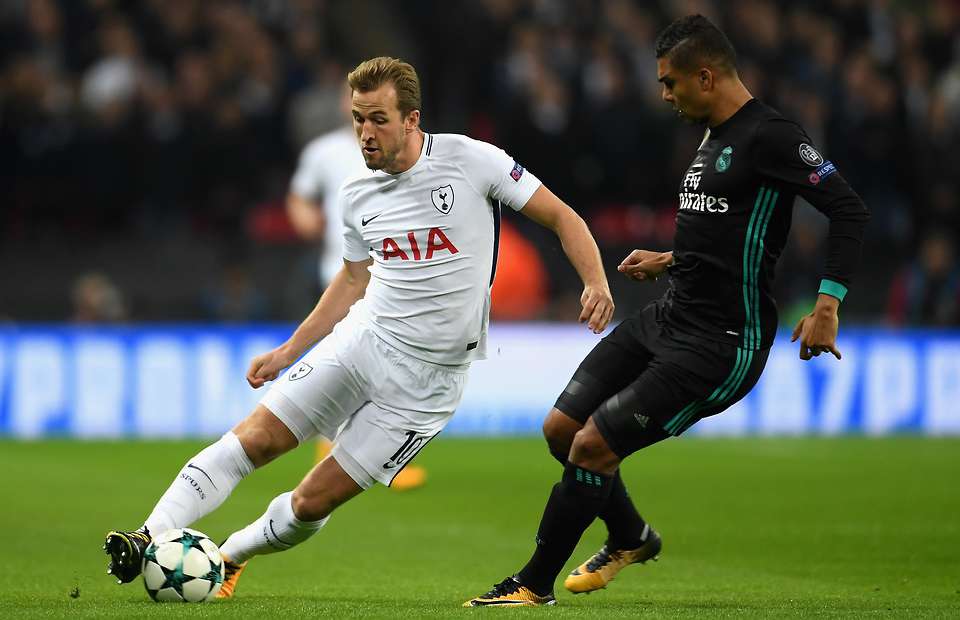 Harry Kane has been directly involved in 53% of Tottenham's 15 goals in this season's Champions League (6 goals, 2 assists).
https://t.co/EkbyHciftK
If an added incentive was needed, Kane is in hot pursuit of this season's highest scorer Cristiano Ronaldo. The Portuguese star leads the chart with nine goals.
In the Champions League knockout phase, every goal is vital. Spurs must destabilise the Juventus defence to proceed in the competition. Kane is their main threat. Although the England international is presented with an opportunity to enhance his reputation, he has great respect for Mauricio Pochettino's emphasis on teamwork.
With Pochettino still searching for his first trophy as a manager, winning the Champions League would be an immense achievement for both himself and Tottenham. To have any chance, though, Kane must continue to lead the line superbly.
Kane's goals make the difference for Tottenham. The reigning Scudetto champions, however, will offer him rough treatment. The Bianconeri aren't afraid of facing the world's best-attacking players. Particularly at the Allianz. In 12 home league matches this campaign, they boast 9 clean sheets. Two shoutouts from three Champions League group stage games in Turin further prove their defensive capability.
Juventus against Tottenham will be a fascinating encounter. Europe's most resilient defence and best striker go head-to-head. Something special is required to breach Juve's backline. Kane possesses both the talent and determination to deliver.
Having found the net 56 times from January to December last year, exceeding even Lionel Messi and Ronaldo, Kane is among the elite footballers. The Spurs striker must now deliver consistently on the biggest stage. His first task is to complete the challenge that Suarez, Mertens, Icardi and Dzeko have all failed this season: scoring against Juventus. An away goal would give his ever-improving Tottenham side an advantage in the return leg.