Harry Kane or Romelu Lukaku? Two Premier League strikers lighting up the World Cup
Premier League fans have been treated to some stunning displays from some truly elite strikers over the last few years. Now, arguably the two best forwards in the country are going toe-to-toe to win the World Cup Golden Boot award. Who's better? Harry Kane or Romelu Lukaku? Let's take a look...
Ironically, both forwards have taken similar career paths. To get their big breaks, loan moves were crucial. For the Tottenham Hotspur man, he had short-term spells with no fewer than four clubs before turning into the absolute world-beater that we now know he is. At the time, though, you wouldn't know it, with Kane scoring 16 goals spread across those 65 appearances. On the other hand, it took Lukaku just one loan deal to show the country what he's all about. In 2012/13 for West Bromwich Albion, the Belgium international struck seventeen times in 35 games.
Romelu Lukaku
Manchester United's #9 has been scoring goals since he was a teenager. In his two full seasons with Anderlecht in the Belgian Pro League, he made the net bustle an impressive 39 times. Then came his big-money move to Chelsea. In fifteen first-team appearances, he didn't score once. The trigger-happy Roman Abramovich pulled the plug. Everton swooped.
Lukaku spent four seasons at Goodison Park (one, a season-long loan). In 166 games, 87 goals were scored; better than a one-in-two ratio. In the Premier League, that's mightily impressive. His big-money move came to fruition last summer, with the Old Trafford club spending £75million for his services. The 25-year-old continued his impressive strike-rate, scoring 27 times in 51 appearances.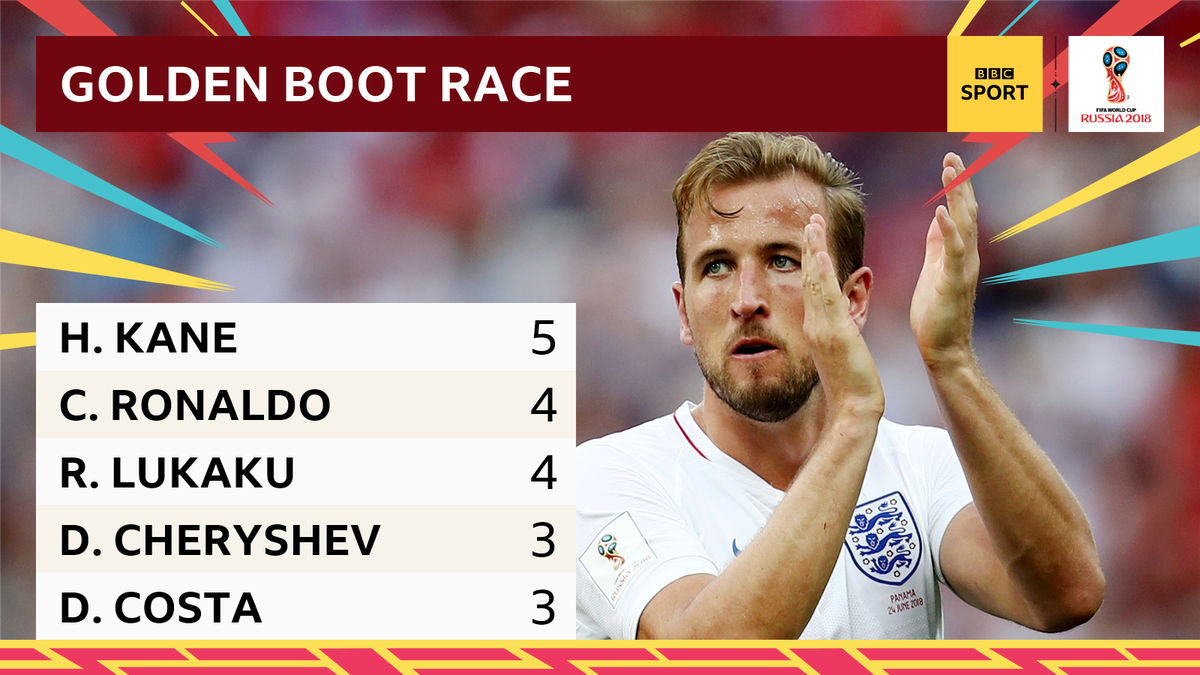 Harry Kane ⚽⚽⚽⚽⚽
Cristiano Ronaldo ⚽⚽⚽⚽
Romelu Lukaku ⚽⚽⚽⚽
Denis Cheryshev ⚽⚽⚽
Diego Costa ⚽⚽⚽
The #
WorldCup
Golden Boot race is hotting up...
https://t.co/TV7PWlYy1U
This lad is more than just a goalscorer, though. Over the last half-decade, I've seen Lukaku grow as a striker while improving his all-around game. His willingness to bring other teammates into play is something you don't usually associate with the elite forwards. Nine assists for United isn't something to be sniffed at. His sheer physicality an absolute nightmare to deal with. The Belgium international is just as threatening in the air as he is with the ball at his feet.
I've always heard this myth that Lukaku has a poor first touch. False. Nine times out of ten, the ball sticks to his feet like glue, before either laying it off elsewhere, or making one of those powerful, pacey runs. While we're on the subject of speed, the 25-year-old clocked a rapid 34.84km-per-hour last term; making him the fastest player at Old Trafford.
Then you have his exploits for his country. He's already Belgium's top-scorer with 40 goals. He's still possibly got two more World Cup's ahead of him. That's a simply scary thought.
Harry Kane
Ah, good old 'Arry Kane. The one-club man endured a far slower start to his professional career, but the 24-year-old emerged during 2014/15; scoring 31 goals across all competitions. Since then, the England captain has gone from strength-to-strength. In 2017/18, he scored 41 goals in 48 outings. I mean, those are ridiculous numbers. To date, Kane has 156 domestic goals to his name. He's also scored 18 times for his country with just 26 caps under his belt.
Mins-Per-Goal at the World Cup:

🏴󠁧󠁢󠁥󠁮󠁧󠁿 KANE (31)
🇧🇪 Lukaku (37)
🇷🇺 Cheryshev (59)
🇵🇹 Ronaldo (68)
Unlike Lukaku, Kane doesn't have as much speed. What he lacks in sheer pace, he makes up for in technical ability, positional awareness and leadership. There is a reason why he has the captains arm-band for England. He's someone you can trust. He'll shine when the lights are at their brightest.
What's intriguing about Kane is that he can be having a terrible game, but you just know he's one moment of brilliance away from snatching all three points away from your grasp. When he's on the field, your team will always have a chance at victory. Any angle, any distance, the man in-between the sticks has to expect the unexpected when he's around. I guess the only concern for Spurs fans is that trophies aren't necessarily a guarantee at White Hart Lane. That will likely have to change if he plans on remaining a Lilywhite for his career's duration.
The verdict
I'm sitting firmly on the fence. It's just too close to call. Both Kane and Lukaku have lit up the Premier League, and it's an absolute honour to see them shining at the World Cup; albeit a shame that they didn't go toe-to-toe in Belgium's group-stage match with England. Although they've taken very different career-paths, their goal-ratios and styles are somewhat similar. If you were forcing me to make a decision, I'd go for the Spurs man - but only just. Purely because he's a year younger, while also leading the way in terms of all-time Premier League scorers. No doubt somewhere, a certain Alan Shearer is sweating profusely with these two lads hunting down his record pretty quickly...