Has Alexis Sanchez emptied his cup?
Is it the end for Alexis Sanchez?
Doe anything last forever? Alexis Sanchez was among the best strikers on parade in his prime. The Chilean's strength and pace allowed him to excel at Udinese, Barcelona and Arsenal. In North London, he formed a formidable duo with Mesut Ozil. The pair added a new fear factor to Arsenal. At Manchester United and Inter, however, the Law of Diminishing Returns catches up with the Chilean.
One too many times he sought greener pastures. After holding out for a transfer at Arsenal, his form dipped tremendously at United. After regularly scoring in double digits, he couldn't find consistency at Old Trafford. Both he and Jose Mourinho thought they were made for one another but it wasn't to be. After making every excuse including that Alexis needed a full preseason to adapt, and giving the two-time Copa America champion repeated opportunities, Mourinho finally gave in and restored the left side of United's attack to Anthony Martial.
When Antonio Conte took him on loan at Inter, many viewed it as a chance for redemption. Sanchez jumped at the offer, hoping to find his lost form in Milan and, as Ole Gunnar Solskjaer recently put it, prove doubters wrong. One goal and one assist in seven matches fail to prove anything. He's been used sparingly, just 214 minutes logged. On the one hand, he sports a decent rate of direct goal involvement. On the other, 14 games lost to an injured tendon in his ankle damages his case. In the four matches since returning to the squad, he's made two eight-minute cameos in Serie A and played 69 minutes in the Coppa d'Italia against Cagliari with nothing to show.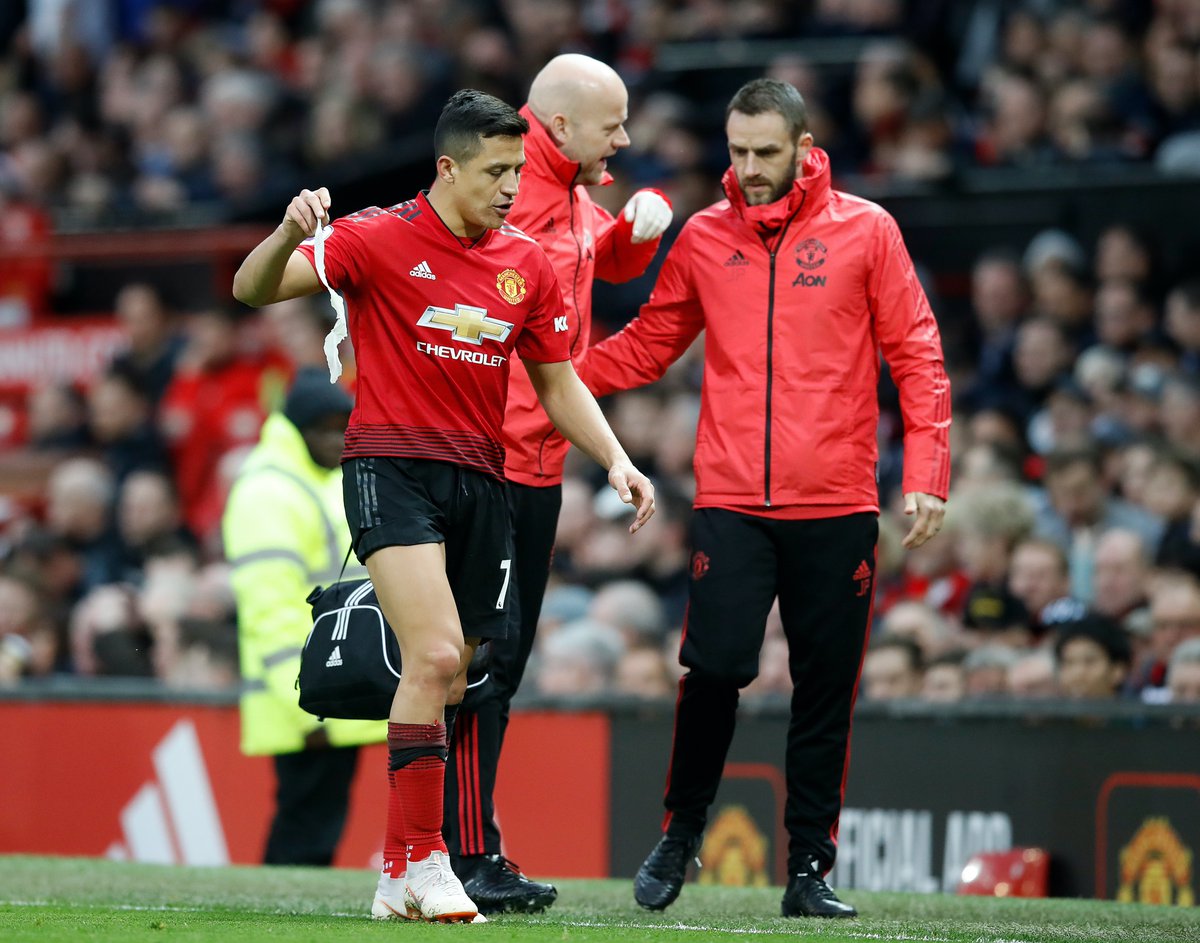 🗓️ #
OTD
in 2018, Manchester United signed Alexis Sanchez from Arsenal... 😅
🏃‍♂️ 45 games
⚽️ 5 goals
🅰️ 9 assists
He is currently on loan at Inter Milan whilst United are reportedly still paying his £300k/week wages.
Legend. 💰
https://t.co/szmufZQrGC
Former Red Devils' teammates Ashley Young and Romelu Lukaku make their mark at the Giuseppe Meazza even as Alexis struggles. Big Rom boasts 15 goals and four assists in all competitions. Young provided an assist in an energetic debut for the Nerazzurri. Sanchez overcame injuries in the past but, at 31, a return to peak form is a big ask for someone not named Ronaldo or Messi.
Inter could use him, though. After pushing Juventus throughout the campaign's first half, the Beneamata stalled in January. Their last three matches ended in draws, allowing Lazio to close from behind and the Old Lady to open a three-point gap atop the Serie A table even while suffering defeat at the San Paolo to Napoli.
Conte relies on Lautaro Martinez and Lukaku to shoulder the attacking burden in a 4-4-2. The Belgian is a notoriously streaky finisher however while the young Argentine hasn't played a full campaign in his young career. Inter need a third option to provide the manager with the opportunity to rest his stars. It won't get easier in late February when the Nerazzurri join the Europa League Round of 32. Thursday nights have been the ruin of many title challenges for top clubs.
Despite his experience in top-flight football, Sanchez is yet to inspire at Inter. A star who always led by example, he cannot at the moment. Maybe it's too soon to write him off. On the other hand, it's difficult to see anyone giving him a chance.