Has Anthony Martial improved since joining Manchester United?
Background image via: Pixabay. Used under Creative Commons.
'Welcome to Manchester United, Anthony Martial!' Martin Tyler screamed as the then-teenager scored an outstanding solo goal on debut against Liverpool. A strike that would win the match no less. The Red Devils had done it again and unearthed another diamond in the rough. That was back in 2015, practically four full seasons later, what has changed for the mega-talented Frenchman?
After a brilliant debut season (which comfortably remains his best in terms of goals scored with 17), Martial has shown glimpses of his stupendous ability. There was one talk of the 23-year-old being a future Ballon d'Or winner. Back in 2015/16, that talk was certainly justified. Now, he's just another inconsistent left-winger within a struggling United squad.
When Ole Gunnar Solskjaer took charge Martial found himself firmly back in the fold. It always felt like Jose Mourinho didn't fancy the #11 so when the Baby Faced Assassin was named manager it would have been a huge boost for the French left-winger. Martial duly delivered by scoring some classy goals in the opening few weeks. Capping off an excellent team move away at Cardiff was probably the highlight, although that insanely good solo-goal against Fulham was reminiscent of a prime Ruud van Nistelrooy doing similar at Craven Cottage.
Since then, though, Martial has once again drifted from the limelight. A real run of sub-par performances continues to raise cause for concern. I'm no genius but when Solskjaer was stating that some players within his dressing room need a 'reality check', it felt like the Frenchman was certainly thrown into that category. That didn't stop the club tying Martial down to a new long-term contract, mind...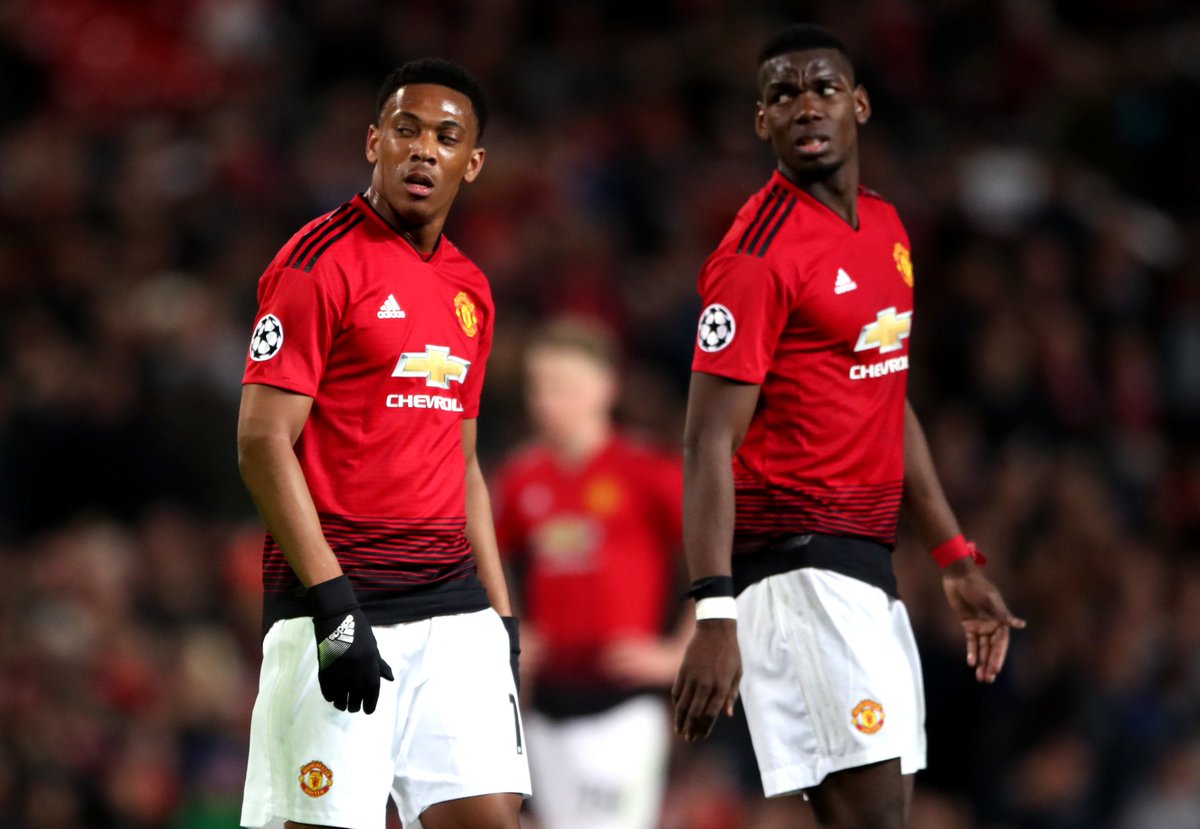 Anthony Martial has failed to hit the target in each of his last four appearances for Man Utd:
𐄂 0/0 vs. Wolves
𐄂 0/0 vs. Barcelona
𐄂 0/1 vs. West Ham
𐄂 0/1 vs. Barcelona
0/2 shots on target in 194 minutes of football.
https://t.co/d31Bi6U4Gt
It's true, Red Devils fans will often find themselves in awe with what Martial can do with a football. Ironically, he's scored some corkers against today's opponents Everton over recent years, but that ability to do it week-in-week-out continues to elude him. Maybe there's something in the French water at Old Trafford as his pal Paul Pogba has a similar problem...
When comparing Marcus Rashford and Martial a year or so ago, it was a no-brainer that the latter was the most talented. Football isn't just about natural ability, however. The sheer effort alone has elevated Rashford above and beyond his French counterpart. It's no fluke that the Wythenshawe-born-forward is now top dog in the attacking pecking order under Solskjaer. He has earned that right through sheer grit and determination.
What's frustrating to watch about Martial is the lack of movement. So often, United are slated for remaining so static when in possession. The man on the ball is often having to point and direct other teammates into space, recently, I've made a point about looking into Martial's direction. Nine times out of ten he's stood there standing still, arms aloft. That simply has to change if he wants to remain a Ballon d'Or hopeful going into the future.
You look at all the best teams in the world. Their attackers are dynamic and versatile. Martial is both. They also are constantly on the move. Look at Eden Hazard, Sadio Mane and Raheem Sterling, they're always keeping their marker busy by drifting into space, making darting runs and trying to cause havoc. It's a basic trait but one that Martial has to add into his arsenal sooner rather than later. If he wants to be the Premier League's best left-winger, nevermind the world's, he simply has to want it. The boy has all the talent in the world, it'd be a shame to see him simply let effort get the better of him...