Has Axel Tuanzebe already taken Victor Lindelof's starting spot?
The Ice Man could be melting under pressure from Axel Tuanzebe...
Background Image Via: Wikimedia Commons/Daniel. CC BY 2.0.
Over the summer, the talk around Manchester United was mostly about finding a new centre-back partner for an ever-improving Victor Lindelof. Eventually, Ole Gunnar Solskjaer settled on Leicester City star, Harry Maguire, whom was signed in an £80million deal.
As expected, Slabhead was a marked improvement on the likes of the injury-prone Phil Jones and Eric Bailly from the get-go. On the opening day, a 4-0 drubbing of Chelsea was met with great excitement due to swashbuckling football and goals galore. However, keeping a clean sheet was equally as important. A usually shaky Red Devils defence had turned over a new leaf, right...?
Or so we thought... Stopping goals is proving as tough as ever for United. For the most part, Maguire has been solid. It's the other centre-back slot that could potentially be up for grabs. For whatever reason, Lindelof cannot shake his nervous energy and key mistakes from the Ice Man are becoming a problem once again. That's where Axel Tuanzebe steps in.
After captaining his beloved United at every youth age group, Tuanzebe was given the huge honour to wear the armband for the senior side against Rochdale; the town in which he went to school and began his footballing story. He's now featured just four times for the first-team this term - but his immense talent is already clear for all to see. Calm on the ball, two-footed, quick, great in the air and an excellent reader of the game. Plus he's an academy graduate. Honestly, what's not to like?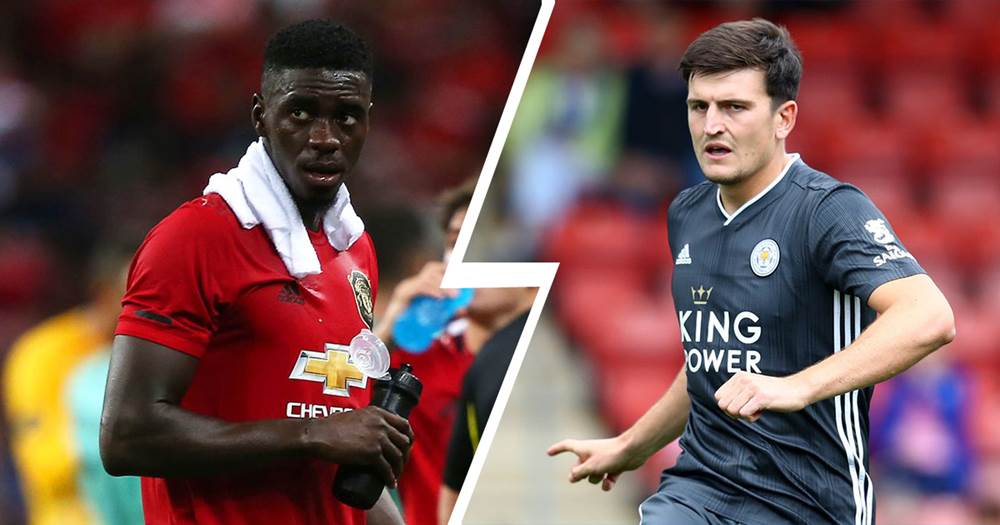 There's always something special about watching a player your club has developed pull on the jersey. Tuanzebe hasn't done it the easy way either. Injuries stagnated his early growth, though a 2018/19 loan spell with Aston Villa could well be the best mutual decision he and United have ever made. It was a year in which the 21-year-old was an integral part of a successful promotion push which would have sent his confidence levels to an all-time high.
We all knew Tuanzebe has talent, but I'm not sure United fans expected him to put in these top-drawer, mature displays so quickly. Having a full, injury-free pre-season with his teammates was undoubtedly key, but it was the game against Arsenal that's his real crowning glory to date.
Playing out of position at left-back, don't forget Tuanzebe is a right-footed player either, the United #38 was tasked with going one-on-one against Arsenal's record-signing Nicolas Pepe. The 24-year-old Ivorian's eyes would have lit up when he saw he'd be going against someone making only their second ever Premier League start. Instead, Tuanzebe would come out on top, bossing Pepe throughout the game before the £72million man would have to be substituted. Okay, later in the game the United man would play a cross-field ball that would cost the Old Trafford club two points - but you can bet your bottom dollar he'll learn from that and never attempt that pass again.
The pressure is firmly on Lindelof. If the Swede makes one more key mistake, particularly as they're a common theme within his game, it could be curtains (for the short-term at least). When the chance arrives, and it will, for Tuanzebe to start in the centre-back slot, it's up to the young man to jump through that opening and never look back.