Has Chelsea ruined N'Golo Kante's career?
N'Golo Kante can't influence games in his new role. Chelsea's fault or his?
Here's a pop question for you. Is N'Golo Kante still the best defensive midfielder in the world? He was, between 2016 and 2018. Now, uncertainty usurps confidence. While Kante still struts about in his usual demeanour, questions rise regarding his competence as the best tackler and ball winner in Europe.
Kante arrived in the Premier League from Caen in 2015 to little or no fanfare. Nothing was expected from a player snapped up from a lowly Ligue 1 side. Regardless, Steve Walsh struck gold for Leicester City. With him, Leicester won their first Premier League title in 2015/16, shocking the world. Kante did the same for Chelsea the following year, winning the PFA Player of the Year award. His contribution was critical to France's 2018 World Cup victory as well. Three years, three major titles. He defined the term meteoric rise. But meteors crash as well.
Unwelcome tweak
Antonio Conte facilitated Kante's transfer to Chelsea with no intention of toying with the Frenchman's style or role. Leaving well enough alone delivered a Premier League title and FA Cup. On the other hand, the fiery Italian couldn't leave well enough alone when it came to the equally fierce striker Diego Costa. After a training ground dust-up, he cut the Brazilian-born Spanish international loose when the 2017/18 season concluded, informing him through social media that his services were no longer required. Without their talisman, the Blues fell off the pace, finishing sixth in their title defence. Conte was sacked and Chelsea looked to an Italian with an entirely different philosophy to take them into the 2018/19 campaign.
Maurizio Sarri's first move was to sign Jorginho from former club Napoli. Chelsea faithful didn't anticipate the Brazilian-born [lot of that going around] Italian international would replace Kante rather than play alongside the quiet destroyer. In American football terms, Sarri preferred a quarterback to a middle linebacker in holding midfield. Kante was shunted out to the right with Ross Barkley or Mateo Kovacic flanking Jorginho on the opposite side. More than confusing, the system was flawed defensively.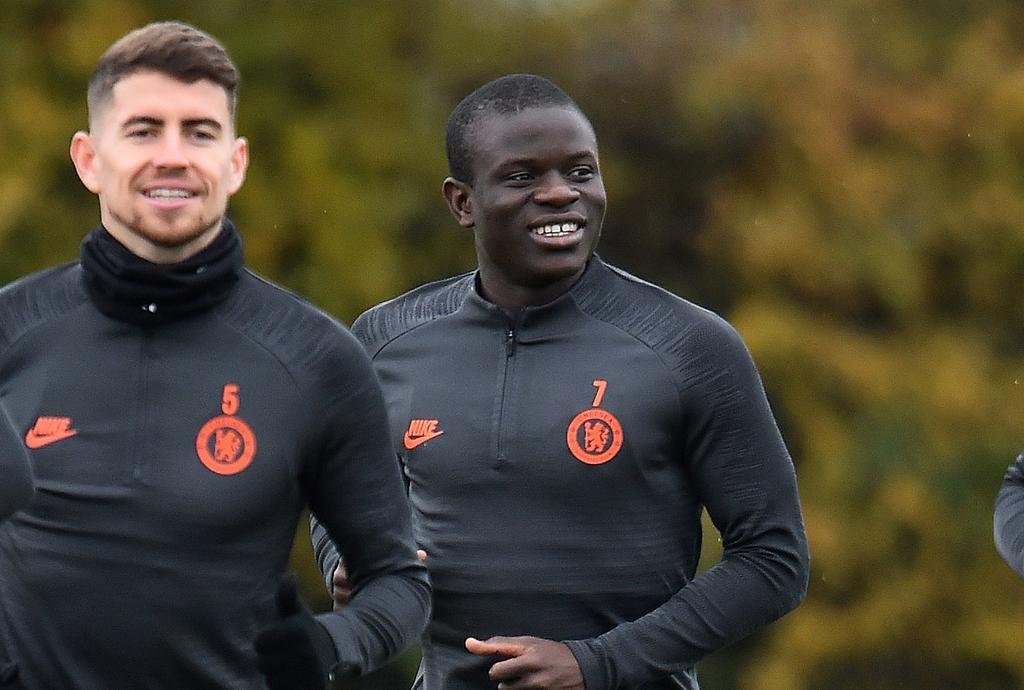 With Kante out of his favourite position, Chelsea shipped more goals. For all that, Sarri still engineered a third-place finish and Europa League crown before departing to Juventus. Once again, Blues fans' expectations regarding Kante didn't align with the new boss. Frank Lampard persists with Jorginho centrally and Kante in a more advanced, less influential role on the right. Chelsea still concede too many goals, 34 in 25 league matches. Following Tottenham's surprising victory over ten-man Manchester City, their grip on the final Champions League place is in jeopardy. Spurs are just four points behind in fifth place.
Kante now plays like a prize stud put out to pasture. Less certain about his role, it's no surprise to see him miss games with niggly injuries that never seemed to stop him before. The effect is that Chelsea survives rather than thrives with Kante in the lineup. In the 17 Premier League games in which he was available, Chelsea won five. In the eight without him, they dropped only two points. It's obvious he no longer fits in the club's plans.
Kante's deal with Chelsea runs through 2023. He's 28. Does he want to spend his prime years gradually fading from view? Rumours surfaced before the January window that he was mooting a possible move to Real Madrid. Even with their transfer ban overturned, the Blues stood pat in the market.
Known for his humility and commitment to the club, it's difficult to imagine the player handing in a transfer request this summer. As long as he continues to accept the role assigned without protest, it's equally inconceivable the club will shop a player of his quality. If Chelsea haven't already ruined N'Golo Kante's career, it's only a matter of time before they do.