Has Duncan Watmore finally left the treatment table behind?
Signing for Sunderland and recurring cruciate ligament injuries; Watmore could go wrong?
Five years ago Duncan Watmore seemed to have a bright future ahead of him. His flaming ginger hair burned as brightly as the fiery talent he possessed in abundance. After being released from the Manchester United academy system in his teens, Watmore made his name with non-league Altrincham, impressing with his blistering pace and silky skills, making fine fodder for highlight reels before earning his move to then-Premier League side Sunderland.
Following the big move, things only seemed to get better. A brief loan spell with Hibernian preceded his call up to the England under 20s set up. Playing alongside the likes of Chelsea's Lewis Baker and then Birmingham City winger Demarai Gray, Watmore scored twice in the 2015 edition of the Toulon Tournament. Soon afterwards, he made the move up to the under 21s where he impressed even further, helping the team to win the 2016 Toulon Tournament as England beat France in the final. At club level, Watmore was performing well; being named Premier League under 21 Player of the Year and signing a four-year deal with the Black Cats.
With Watmore trending upwards, it seemed the fleet-footed youngster would smash through every glass ceiling in his way, with hopes that the winger, who Jermain Defoe once likened to Gareth Bale, could earn a senior cap.
But plans, as Robbie Burns once pointed out, often go awry. Sunderland's off-field turmoil led to a slide down the leagues. As if that wasn't bad enough, Watmore was unable to play his part in the succession of relegation fights. Initially sidelined with an ankle injury in 2016, a cruciate ligament injury sustained in 2016 turned out to be far more damaging. Watmore was out for years, comebacks were thwarted by further injuries, new and recurring. It was as if all the good fortune Watmore had enjoyed in the early part of his career had gone through some dark mirror and was being reflected at him in the form of hardship.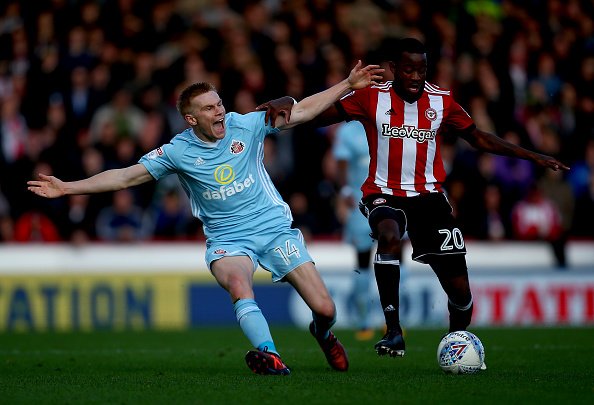 Now, finally, it seems Watmore has turned a corner. He's played a part in 12 league matches so far this season, scoring once and making several assists. While he's not out of the woods yet, the unfortunate winger appears to have left behind the string of ligament injuries that threatened to destroy his career. He's now part of a Sunderland team that is, if not exactly resurgent, then at least heading in the right direction.
Watmore's contract is up at the end of this season. The club might have been delighted at the chance to offload their perennially crocked former star, but this short run of games may be giving them pause for thought. Renewing Watmore's contract is something of a gamble. In his half-decade with the club, he's yet to make a century of appearances and if he is injured again the fans will be furious. But that could be said of any player. Nobody is immune to injury.
Those with slightly longer memories, perhaps some on the Sunderland coaching staff, will think back to those Halcyon days when Watmore ran riot against defences in the Premier League. Sure, these years of injuries have taken something of a toll; Watmore is never going to trouble Gareth Southgate's scouts again. But he could well be an asset for a Black Cats side looking to rise up to something approaching their former level.
That could well involve the ginger Messi taking a pay cut. That's hard for anyone to swallow, but Watmore has a 1st class honours degree in economics and should be able to understand the situation. If he can sign a new deal, help his club to promotion and go a season or two without injury, he could finally start to show all the time and effort invested in him was worth it.