Has Everton lost a gem in Henry Onyekuru?
Keeping Henry Onyekuru would have been a smarter move for Everton
From small beginnings for Eupen in the Belgian top-flight, Henry Onyekuru has caught the attention of Europe's top clubs. When a young player, a teenager for that matter, nets 28 times in 57 appearances, it shows potential to really make your mark on the footballing world. Maturity in the right environment can produce a world-class forward. That must have been what inspired the Everton hierarchy to secure his services in 2017.
Unfortunately, he never got the chance to serve the club. As it turns out, it has been a profitable financial investment. After paying just £7million for his services, the English side has pocketed £5million in profit two years down the line. The main reason he was not able to feature for the club was a lack of work permit. This is due to not having sufficient playing time with his national team (Nigeria).
In his two years on the books of the Merseysiders, he was sent out on two loan spells. First, it was to another Belgian side, Anderlecht, for the 2017/18 campaign. Back in familiar surroundings, he notched in nine goals in 19 outings before injury cut short his time with the club.
After his recovery, Onyekuru was loaned out to Turkish giants Galatasaray in the 2018/19 campaign. His time there was rather fruitful as his 14 goals plus three assists helped the side secure the league title.
At a time when proven goalscorers have become a priceless commodity, one would have expected Everton to hold on to Onyekuru. At 22, the Nigerian is still at the early stage of his development. His productivity in front of goal suggests he could be amongst the best forwards around in a couple of years.
A better course of action would have been to give him another two years before making a final decision on his future. A two-year loan spell with AS Monaco would have been ideal. Given the fact that the player is gradually getting into the thick of things with his national team, a work permit could well be a realistic possibility in the not too distant future. The Nigerian national team is in a period of transition with some old players expected to make way after the recently concluded African Cup of Nations, opportunities for Onyekuru could potentially come thick and fast.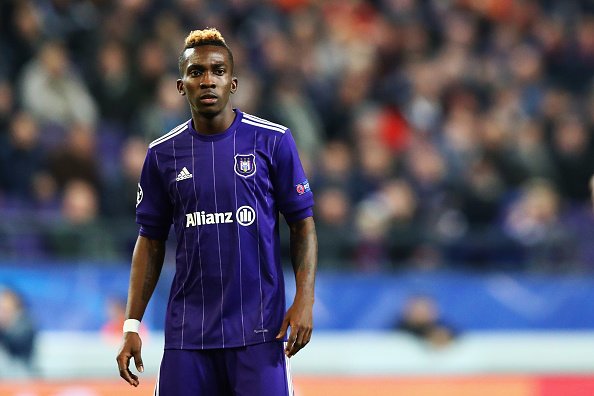 In fact, veterans like John Obi Mikel and striker Odion Ighalo announced their retirement from the team after the tournament. More will likely follow in the next year. That makes room for the likes of Samuel Chukwueze and Onyekuru to become regulars in the team. In the meantime, Onyekuru would advance in terms of both maturity and performance.
Racking up national team minutes will meet those requirements while the player would have also become a huge asset. Everton can then take him back to help their course in the Premier League. With ever-increasing competition, his goals would be immensely important. Instead, he has been let go. The preference has been to bring in Moise Kean from Juventus.
It remains to be seen what the young Italian will bring to the table. But having the Nigerian forward as backup wouldn't have hurt. In any case, Monaco is set to profit from the decision.
But how will the 22-year-old fare in France?
Going by his recent past, Les Monegasques can expect goals from the former Eupen man. Now approaching his peak, he will light up Ligue 1 and give the club's fans something to cheer about. Unfortunately for him, the squad has lost a lot of quality all round. This has made the team very easy to beat.
After last season's ordeal of barely surviving relegation, the club started the new campaign on a very shaky note. A 3-0 defeat at home to Lyon last weekend suggests there is still a lot that needs to be done. Manager Leonardo Jardim has his job cut out for him if he is to make the team competitive again.
The Nigerian international may provide the goals up front, but it's keeping the door shut at the back that could make or mar the club's season...