Has Lionel Messi taken free-kicks to another level?
Everyone knows how dangerous Lionel Messi is whenever he runs at opposition defences with the ball at his feet. At 32, time isn't on his side. Pace will leave him in two or three years. Of course, that will make it all the easier to foul the Maestro and you simply don't want to do that too close to your goal. No one is more lethal from a dead-ball situation. No one.
Just before November's international break, the Argentine stepped up to remind everyone just how deadly he can be. He scored once from the spot and fired in two free-kicks to complete yet another hat-trick as Barcelona demolished Celta Vigo 4-1 at Camp Nou. He has taken his free-kick record to another level.
Messi already converted four efforts this season, more than anyone across Europe's top divisions and also greater than his bitter rival, Cristiano Ronaldo managed in the past 694 days. Some may remember the 24-hour span at the World Cup in Russia when Ronaldo levelled with Spain from a free kick in the 89th minute and Messi had his penalty saved against Iceland just after the hour. Before each struck the ball, you could read the overwhelming confidence and intent in the Portuguese star's eyes and the doubt creeping into Leo's. Sixteen months later, that doubt is completely erased.
With 22, the playmaker has scored more free-kicks in the past five years than any squad in Europe's top leagues. While remaining Lionel Messi, he has also become the new Pirlo.
That development is a career-long work in progress. Early in his career, he struggled to find the target on set pieces. His first success came during a La Liga encounter with Atletico Madrid in October 2008, four years after his first-team debut.
He can thank Diego Maradona for the next stage in his free-kick evolution. While on international duty in February 2009, Messi walked off the training ground, frustrated that he couldn't find the target in practice. El Pibe took notice and stepped in to offer his advice. Maradona's assistant, Fernando Signorini later recounted the meeting.
I saw Diego coming. He took him by the shoulder and said, "Little Leo, little Leo, come here man. Let's try it again." It was like a teacher with his pupil.

"Put the ball here and listen to me. Don't take your foot away from the ball so fast because otherwise, it won't know what you want." He then stroked the ball with his left foot straight into the angle of the net, with Messi's face full of admiration.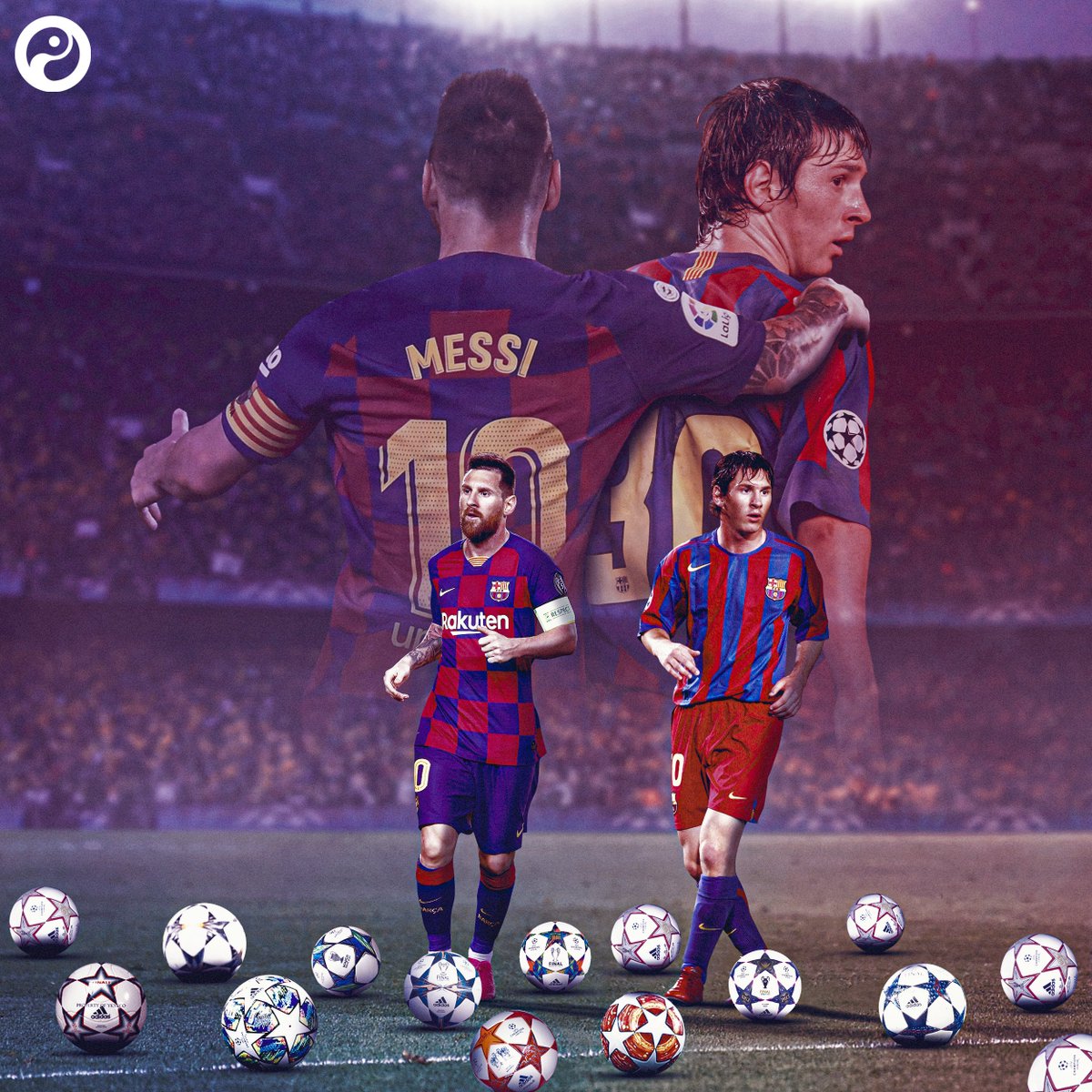 10/03/2007: Lionel Messi scores his first hat-trick
04/10/2008: Lionel Messi scores his first free-kick
09/11/2019: Lionel Messi scores his 52nd free-kick to complete his 52nd hat-trick
https://t.co/u0jAHo4Yw4
From a tender age, Leo had the desire to establish his set-piece wizardry but, unlike other aspects of his game, that skill didn't come naturally. Maradona's intervention was a game-changer.
The playmaker has now perfected the act to an extent that it feels like a team has conceded a penalty kick whenever they give him the chance to take a set-piece within range of their goal. He belongs in an exclusive class when it comes to ranking dead-ball magicians. He's making inroads to comparisons with legends as well.
Messi has 52 free-kick goals in his record, one less than Ronaldo. He appears set to edge past the Portuguese this year. However, he doesn't rank among the top 10 dead-ball specialists of all-time just yet. He still has work to do to climb to the top of the ladder.
To enter the top 10 greatest free-kick takers of all-time list, the Argentine still needs to score more to match the following legends.
Seven more will put him level with the Brazilian, Marcelinho Carioca. Another draws him level with Ronald Koeman and Rogero Ceni. It will be a shame if he knocks Ceni from the list. He is the only goalkeeper on it and no brothers-in-arms are stepping up to carry the torch.
Another Selecao, Zico, and Maradona come next on 62 each. David Beckham has 65. Ronaldinho and the Italian, Nicola Legrottaglie sit on 66. Pele has 70. Finally, there is the king, Juninho Pernambucano, with 77.
Messi scored 21 free-kick goals within the past three years, averaging seven efforts per season. If he continues at that rate, his tally will reach 69 before the 2022 World Cup in Qatar. Whether he plays beyond that remains to be seen. If he does and catches Juninho, it will be even more difficult to deny he is the greatest of all time.