Has Teemu Pukki's lack of form doomed Norwich City?
Can Teemu Pukki tap a new scoring reserve to pull Norwich out of danger?
Big things were expected from Norwich City when they beat all comers to win the 2018/19 Championship and promotion to the Premier League. Fans and pundits apparently set the bar impossibly high. The Canaries just can't fly with the big boys. Problems compound at Carrow Road, the latest being Teemu Pukki's barren spell in front of goal. With nine games remaining in the 2019/20 campaign and the club six points from safety, their talisman's magic appears drained. Consequently, Norwich's fate is all but sealed. Only a miracle will prevent them from going down.
Winning the Championship with brazenly open football made them a cult favourite. When they knocked off champions Manchester City early in the campaign, they were everyone's darling. Even Pep Guardiola praised their play.
At that point, Pukki proved he could replicate his Championship form on the big stage. The 28-year-old scored goals to match his age and then one more as the second tier's top scorer. His fine winner against City rubberstamped his status and he added an assist for good measure. The goal made him the Premier League's top scorer with six.
Unfortunately, after making those two vital goal contributions against Man City, the goals dried up for Pukki. He didn't score again until December, going seven matches without a contribution of any kind before teeing up Todd Cantwell for the Canaries' second in a 2-0 win at Goodison Park. As Pukki's form slumped, so did Norwich. The plunged from 13th to 20th before responding against Everton. But the damage was done. By the time Pukki found his scoring shoes, scoring three in early December and two more in late January, it was too little too late to lift the floundering Canaries. The Finn presently endures another five-game scoreless streak.
Without consistent contributions from his number nine, manager Daniel Farke struggles to lift Norwich above 19th since a 5-1 drubbing from Aston Villa first put them there in early October. Norwich needed a scoring lift at that critical point but it was too long in coming. They now need another but, even if Pukki finds form when Southampton visit Carrow Road on Saturday, it isn't likely to last until season's end. He hasn't replicated his six goals in six games to open the season, maintaining top form for only two or three games in each successive peak.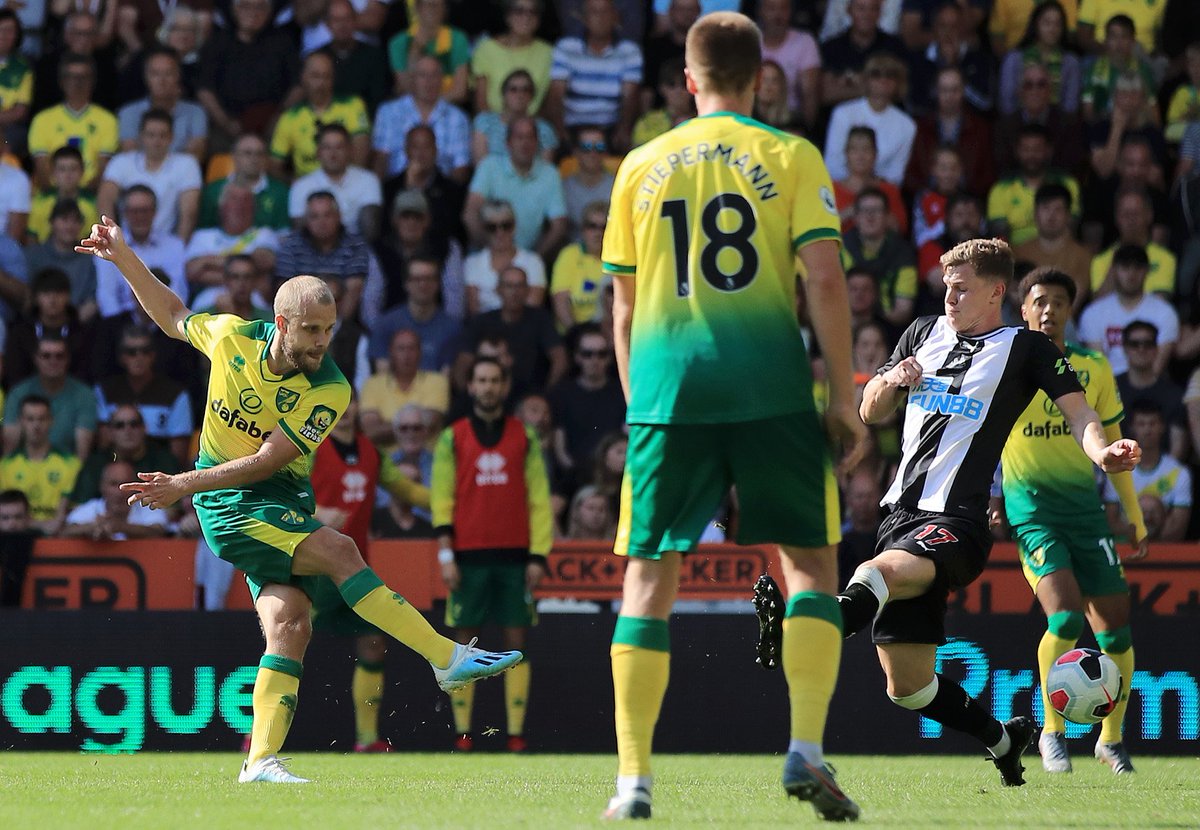 If it sounds like Norwich's virtually inevitable relegation is Pukki's fault, that isn't the case. His 11 league goals and three assists are more than can be said for any striker in a newly promoted club this season. The Finnish striker won't score his age again this term but he pulls his weight.
Better to ask what the other attackers, not to mention the defenders, are doing? Other than Todd Cantwell on the left side of midfield and Emiliano Buendia pumping in service from the right-wing, they've been below par, as you'd expect from a sinking team. Cantwell's six goals and Buendia's seven assists are the potatoes to Pukki's scoring meat. The rest of the squad offers a sprig of parsley here and there. No midfielder claims more than a goal and an assist, no other forward more than three goals in total and none more than once in the Premier League. Add that impotence to the squad's poor defending, shipping a joint-second-worst 52 top-flight goals and Norwich are simply too poor for the big stage.
Pukki scores 44% of Norwich league goals this term. If one more player stepped up to contribute something between his and Cantwell's total, the Canaries might be singing a cheerful song. Again, Pukki hasn't scored in his last five. If he's run his race for the campaign, he's done well enough but it's terrible news for Norwich.