Why has Wilfried Zaha taken a backwards step this season?
Wilf Zaha has been rather quiet this term. Does that affect his prospects of a summer move...?
Background Image Via: Wikimedia Commons/Matt Churchill. CC BY 2.0.
Wilfried Zaha's career can only be described as perplexing. After bursting onto the scene in the Championship play-off semi-final for Crystal Palace against Brighton & Hove Albion in 2013, the then 21-year-old seemed destined for the top.
Following helping his beloved Eagles to Premier League promotion, Zaha sealed a huge transfer to Manchester United. In truth, his time up North was over before it really began. Eventually, with a short-term pitstop in Cardiff sandwiched in the middle, Zaha would find himself back at home in South London.
It seems that being comfortable in his surroundings is important to the tricky forward. Since moving back to London, year-on-year, we've seen an improvement from the Ivory Coast international; until this season...
At this stage it's important to note that Zaha's summer was surrounded by tabloid gossip which is certainly going to disrupt your mindset. To their credit (and Zaha's dismay), Crystal Palace would remain firm, forcing the 27-year-old to hand in a transfer request amid interest from Arsenal and Everton. In the end, Palace's #11 wouldn't get his wish, though barring a Premier League opening-day benching, Zaha has been an ever-present this term.
The 5'11 forward has offered his flashy, self-confident persona with the ball at his feet, though there's something missing. His end-product has often left plenty to be desired. Three goals and three assists in 21 league matches isn't what you'd expect from a man who was fetching in bids in excess of £70million just six months ago. Maybe Palace should have cashed in a year too early rather than a year too late. Credit where it's due, a fellow It's Round and It's White writer hit the nail on the head with that one.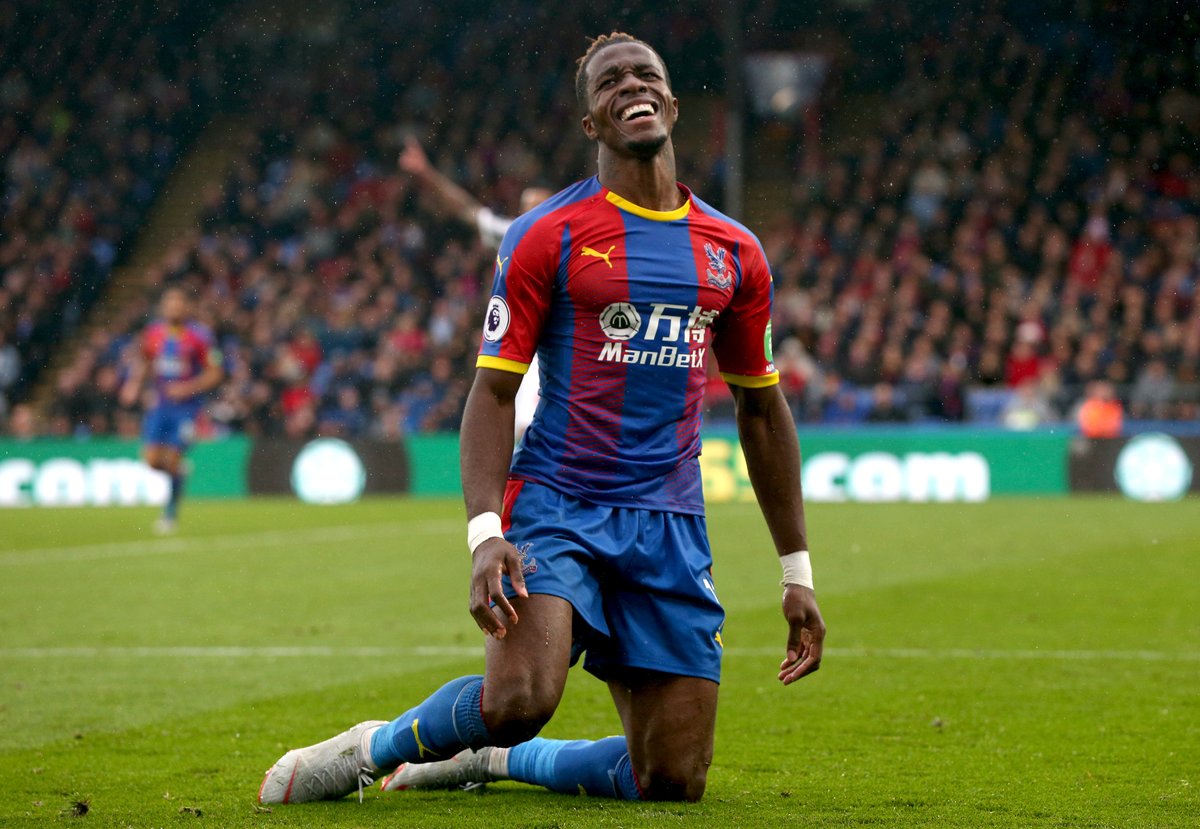 Arteta on Wilfried Zaha:
"I think he's a terrific player and I think the impact he's had in the Premier League in the last few years has been phenomenal."
#AFC #
CPFC
https://t.co/fchF0oUMmg
Despite these atypical numbers, Zaha is still working as hard as ever. Perhaps he's just having one of those unfortunate seasons where the bounce doesn't go your way or the ball bobbles up off the turf at exactly the wrong moment. After all, football is still somewhat luck-based on occasion. Either way, timing-wise, it could have happened at a worse one for Zaha who's undoubtedly still trying to secure a chance at redemption by signing for a Premier League elite.
The good news for Zaha is that interest in the player certainly hasn't wavered. Chelsea seems keen while Arsenal remains interested despite his struggles for any sort of consistency. Perhaps his head has been turned so far that it's already too far gone for him and maybe we'll see an immediate upturn in form when he inevitably gets his wish.
In summary, I think it's fair to say that Zaha has taken a backwards step. Heck, The Ivorian's certainly had a challenging six months and he's only human. After all, leaving your boyhood club (again) isn't an easy decision to make, though if the attacker has superstardom on the agenda, then simply put, he has to make the switch sooner rather than later. The question is, how far does Zaha push it before feeling the wrath of the fanbase who currently sing his name...?
Even the most ardent of Palace fans know that Zaha will be leaving eventually. One thing that can't be denied is his unbelievable quality and when in the mood, there aren't many better on English shores. I just hope that the deal happens sooner rather than later for the sake of all involved. For Palace, there's Zaha-shaped weight hanging over their heads and for the player, he's ready to unleash the shackles and prove to the world that he isn't just a Manchester United flop...