Have Leicester City hit a glass ceiling?
Can Leicester City go any further in the Premier League table?
Déjà vu. Leicester City faithful sense it in the 2019/20 Premier League campaign. The Foxes forced their way into the top-six henhouse to begin the season. Unexpectedly, they failed to drop a point between October 19 and December 14. Somewhere in there, they inflicted a devastating 9-0 humiliation on Southampton at St Mary's. Apprehension quickly turned to anticipation at the King Power. Ecstatic scenes from the 2015/16 season awoke in fans' minds. For a moment, Leicester were considered title contenders again.
Leicester's scoring stands out. Only Manchester City and Liverpool pillage opponents more often. Jamie Vardy enjoys a renaissance atop the Premier League scoring chart. Despite Sergio Aguero's sizzling form, the evergreen English forward remains the League's top scorer with 17 goals. A muscle injury suffered midweek against West Ham appears to be a gluteus problem rather than a time-consuming hamstring issue.
Defensively, Leicester stands out as well. Their 24 goals conceded are bettered only by Sheffield United's 23 and Liverpool's ridiculous 15. Selling Harry Maguire to Manchester United on the cusp of the campaign has not returned to haunt the East Midlands side.
Brendan Rodgers didn't waste time building a formidable side after arriving from Celtic last February. On paper, Leicester has all it takes to strike fear into the hearts of any mid-table team. But can they maintain a title push against elite squads?
Ambition
Different clubs entertain different goals. Surviving the drop is job done for many. For the so-called top six, nothing short of Champions League football is acceptable. Was the notion that Leicester might intrude on the latter and actually win the league a second time in four years us or them getting out of line?
For 10 consecutive matchdays, Leicester City held down second place. They appeared prepared to give Liverpool a run for their money and pull away from inconsistent Manchester City. Then they faced both rivals in December. At the Etihad, the Foxes were rounded up and soundly beaten by the holders. Next, Liverpool visited the King Power on Boxing Day, raining fire and brimstone in a 4-0 sermon on what it takes to be champions.
Leicester responded with two consecutive wins against strugglers West Ham and Burnley. But the brush against the contenders left a crack which grows wider. The Foxes now sit third, behind City. They aren't spiralling just yet, but two defeats on the bounce creates concern. If it continues, King Power fans risk losing the hitherto promised European football next season
Problems
Tough fixtures come thick and fast for the Foxes. Following a second victory over West Ham midweek, there is FA and EFL Cup business to attend, then a visit from Chelsea and a trip to Wolves. Brave and maybe foolhardy is the soul who will wager on Leicester taking all six points in those fixtures.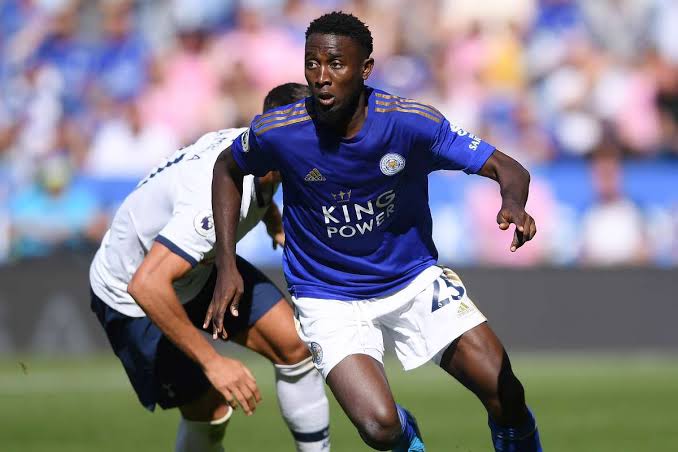 Ndidi is back and Leicester city looks solid again. Coincidence? I don't think so, the best Defensive Midfielder in the world right now makes all the difference for Leicester city.
https://t.co/6Mg1aLQ6Nk
Truth be told, Leicester missed Wilfred Ndidi through injury. The Nigerian's absence was sorely felt. It's not a coincidence Leicester lost the two games without him. His return against the Hammers was a relief but what if he goes down again? City suffered terribly during their long spell without Aymeric Laporte. Can you imagine Liverpool sans Virgil van Dijk?
Leicester's problem is they field more than one irreplaceable player. It remains to be seen how long Vardy is out. Can the Foxes remain a potent attack when relying on Ayoze Perez and Kelechi Iheanacho? And what about next season. At 33, does the Englishman have another season in him, especially with the added burden of the Champions League?
Leicester find themselves at a critical juncture. They've hit a wall with recent results. Can they break through it or is their race run? At the moment, it looks like their best hope is to cling to third place.