Have Martin O'Neill and Roy Keane outstayed their welcome?
The Republic of Ireland faces two huge games this month, as they look to get their UEFA Nations League campaign on track after last months 4-1 defeat to Wales in Cardiff. They face the Welsh again on 16th October but before that, they host Denmark; just 11 months after the Danes ended their World Cup dreams when Christian Eriksen ran amok as Denmark won 5-1 at the Aviva in the World Cup play-offs.
Martin O'Neill took over the Ireland job in 2013; shortly after the boys in green had missed out on qualification for the 2014 World Cup. Their campaign to qualify for Euro 2016 had its ups and downs but in the end, a win over the-then world champions, Germany, helped them to the play-offs where they defeated Bosnia and Herzegovina to reach the finals in France. Again they had mixed fortunes, but a 1-0 win over Italy in their final group game took them into the knockout rounds. They made it to the last sixteen, where they were toppled by the hosts.
While things have been disappointing on the field, they haven't been much better off it. Declan Rice has pulled out of the last two squads while he contemplates if he wants to continue playing for Ireland or switch to England. Harry Arter also decided to not participate due to an altercation with Roy Keane and a Stephen Ward leaked voice recording suggested that there were issues between Keane and forward Jonathan Walters. Arter has since returned for this months games, but Rice, Ward and Walters are not involved. The latter duo are currently injured.
The qualification campaign for the 2018 World Cup got off to a great start thanks to a draw in Belgrade with Serbia and a win in Vienna over Austria. Things then stalled somewhat, with a draw in Georgia and a home defeat to Serbia which meant they had to beat Wales in Cardiff to qualify for the play-offs. Thanks to a James McClean goal, Ireland managed to see off the Welsh but that was the one positive in what has been a difficult year for the Irish.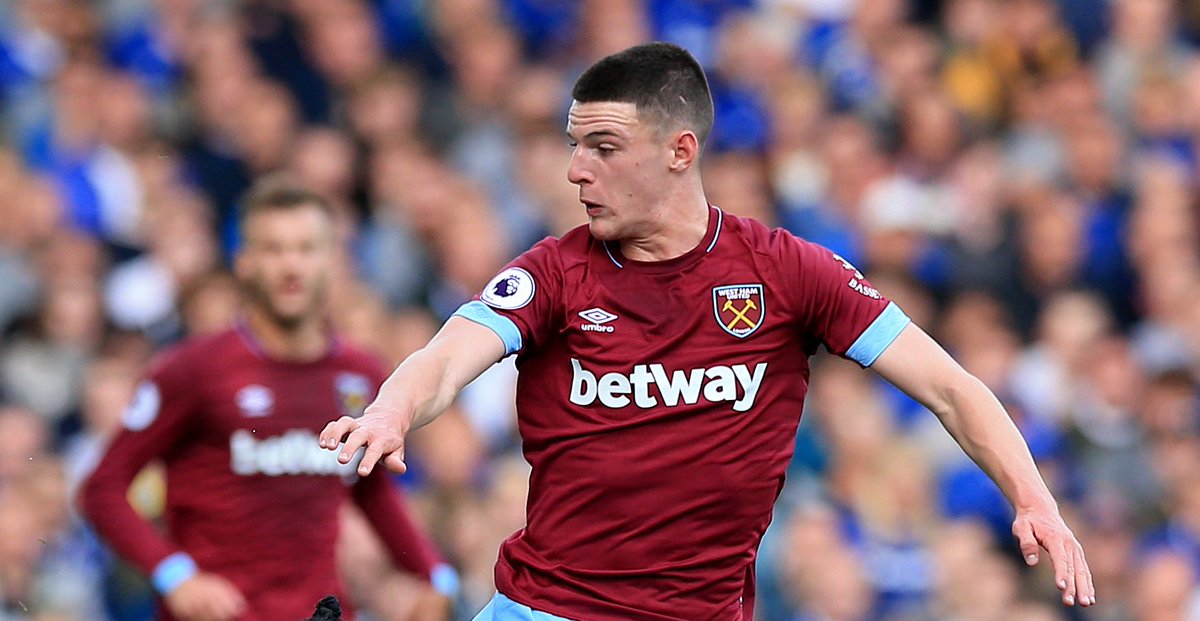 Martin O'Neill:
"I've spoken to Declan [Rice] and the family. They want a little bit more time to make his mind up. He hasn't made a decision yet. I am hopeful."
Who do you think he'll choose?
https://t.co/PPfOXOEYaj
Keane has always been a controversial character and a lot of the Irish support could take him or leave him. There's no doubt he was an excellent footballer, one of the very best ever to come from Ireland, but he has a dark side. As a player, he famously walked out on his country just before the 2002 World Cup after a huge row with Mick McCarthy over the standard of facilities at Ireland's base in Saipan. He eventually returned as a player after McCarthy left, and is now back as O'Neill's assistant but seems to be causing unnecessary trouble for the Derry man.
O'Neill's biggest strength as a manager has always been his motivational skills. Quite often in his club days, he would go long periods of time without attending a training session but he always seemed to have a way of getting the most from his teams. Leicester City and Celtic fans remember him fondly and Aston Villa supporters would kill to be back in his hands, given the regular top six finishes that O'Neill gave them. However, football has changed and players seem to be less receptive to the old school style of coaches like the Northern Irishman. The young players of today have too much money and hold too much power to put up with disciplinarians.
Ireland isn't among the top nations in world football and it's unlikely that they ever will be. World Cup qualification is extremely difficult for them, but with 24 teams in the European Championships, it makes the next two years extremely important as Ireland should be good enough to qualify.
The defeat to Wales was a blow and will be hard to recover from. The Nations League might be beyond them, but there's still another path to the Euros and when qualification starts next year Ireland need to be at their best. I think we've reached a point where fresh ideas are required and that the current management team have gone as far as they can. With European Championship qualifying being so crucial for Ireland it's time the powers that be considered their position and although it might be costly, it might just be worth letting O'Neill and Keane go sooner, rather than later.