Heading for change? Should the ball stay on the carpet to prevent concussion?
Heading is a key part of the beautiful game. But is it time to change?
Background image: Richj 1209.
After NFL star Aaron Hernandez died in a Massachusetts prison, researchers at Boston University found his brain severely damaged. Repeated head traumas over the course of his sporting career had rendered his grey matter withered and warped. The official diagnosis, stage 3 or 4 chronic traumatic encephalopathy (CTE). Whether his neurological condition directly caused a turbulent history, including murder, assault and eventual suicide, is immaterial. His sporting life caused a severe medical condition, which would've ended his life prematurely even if he hadn't done so himself inside a jail cell.
While the European variant of football isn't nearly as damaging as the American version, an increasing number of ex-players are being diagnosed with CTE, along with other neurological problems. Science is unclear on whether this is as a result of heading or other injuries, but studies increasingly point the finger at heading. Hardly surprising, is it? Common sense would suggest taking repeated blows to the head isn't the best way to keep a brain in working order.
Now, the UK authorities have issued new guidance for clubs, restricting the use of headers in youth football. Under 12s in England, Scotland and Northern Ireland will be prohibited from using their heads in training, though they are still permitted to head the ball in games. The decision comes following a University of Glasgow study revealing footballers are almost four times as likely to die of a neurodegenerative disease than the rest of the population.
The reaction on social media to this minor safety adjustment was predictably conservative. Football fans, especially the sort who regularly comment on the Match of the Day Facebook page, are resistant to any change in the game, especially those they suspect was influenced by health and safety or "social justice warriors". The thinking is that the game is already too soft and its physical aspects should not be further diluted.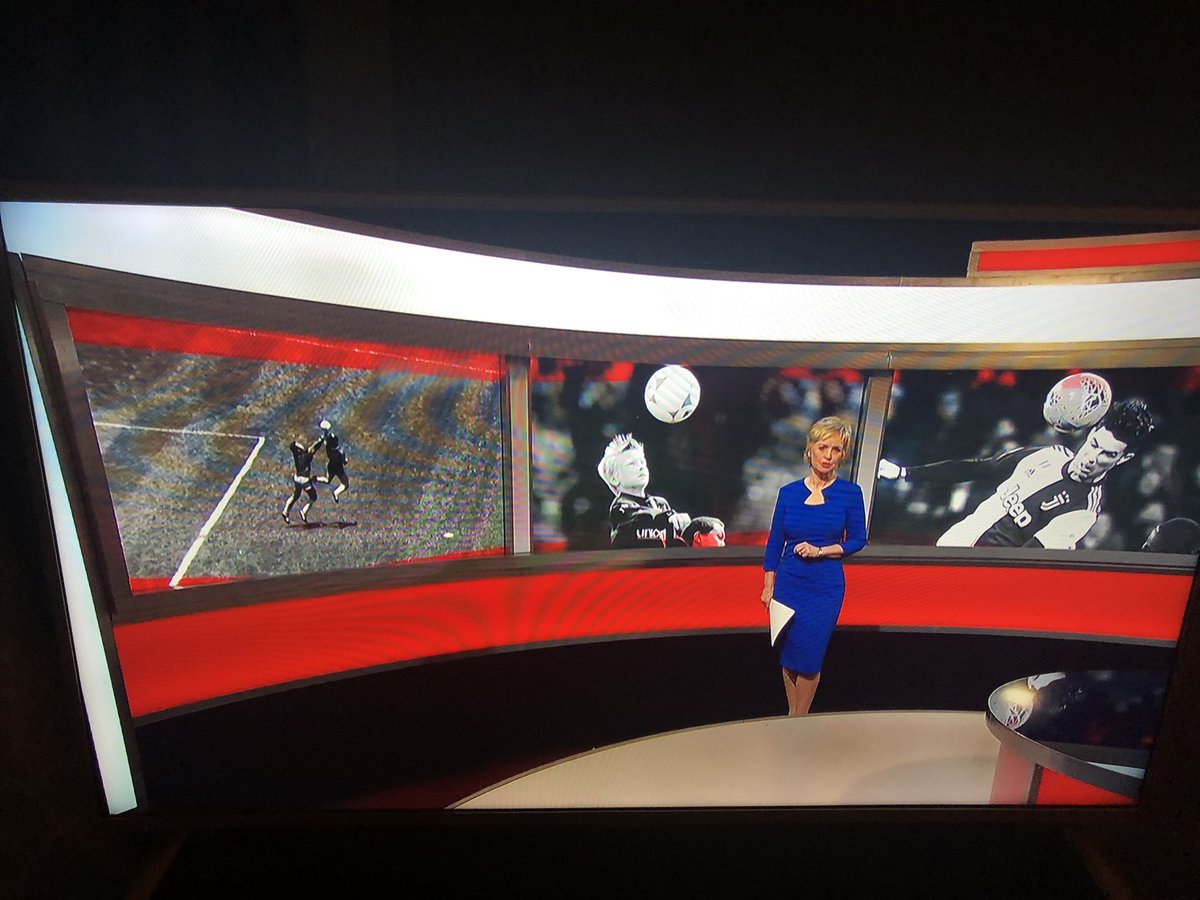 Well, as a proud soyboy, I'm taking a stand here. Of course the heading restrictions make sense. Go and watch a game in the depths of non league and observe the players there bouncing long balls off their skulls like boulders off a trampoline. All right, fine, that's their choice. But the science says years of this is causing severe neurological problems later in life. If you've had enough of experts, go ask the family of former West Brom striker Jeff Astle who died of CTE aged 59. The coroner judged his death an "industrial disease" caused by repeated headers.
So let's go further. Let's phase heading out of the game altogether. Yes, it's radical. I know there's romantics out there who dream of the days when 22 behemoths kicked lumps out of each other, and Bert Trautmann played 17 minutes of a cup final after snapping his neck. Aside from the aesthetic or nostalgic elements, what's so great about heading? Perhaps it's the modern equivalent of Romans watching Christians torn to shreds in the Colosseum. But look at the issue dispassionately for a moment. I think we'd all rather see our favourite teams emulate Barcelona, dazzling the crowd with the ball at their feet, rather than Basford United playing head tennis.
Football's important. I'd never be one to say it's just a game. I've spent enormous amounts of my income and time travelling to watch my team, got up at the crack of dawn to play for my Sunday league team and had more weekends than I can remember ruined by football. I wouldn't change a thing. It's all worth it. You know what's not worth it, though? Dementia. When I'm old, I quite fancy enjoying my retirement (if you can really be said to retire when your day job is talking about football all day). I'd hate to forget all the amazing matches I've seen just because I insisted on playing the ball with my skull. It may seem like a big move and it won't happen any time soon. But I don't think prioritising health over tradition is so radical.