What do you call a French man in Africa?
Background image: Arek Socha
Suave, sophisticated and stylish are three fitting adjectives to describe Herve Renard. A sculpted face befitting a model and a body not completely in line with a man his years. Now 50, set to age again in two months' time, he is without employment. The Frenchman 's not a regular person at the jobcentre. He's a winner, in Africa.
Not an African by birth, but rather by baptism, Renard is highly regarded for his work across the continent. He started in the central/south at Zambia and Angola, traveled west to grace the Ivory Coast before landing in the north to manage Morocco.
Renard's name is forever enshrined in Africa owing to his two AFCON wins. The first in 2012 as boss of total underdogs Zambia, followed three years later overseeing Ivory Coast.
His most recent project lasted three years. Although no silverware was earned, he impressively took Morocco to the World Cup, wherein they earned a famous 2-2 draw against Spain before falling at the group stage.
What next for Renard?
AFCON 2019's schedule means his resignation has fallen at the wrong time to pick up a top European international job. Such positions are filled in preparation for Euro 2020.
Renard's destination certainly isn't Africa. He's on record saying that. A clear signal he wants a new challenge. Club football, perhaps.
In order to put an immediate end to rumours which are totally unfounded, I will announce in a few days my choice but I can already say as I did a few months ago that it will not be on the African continent.
Yet, Renard's track record at that level isn't good. As an international coach, he works in short durations, high-intensity drilling to get his point across. Club football is a tougher, day-in-day-out mentality. Man-management becomes more apparent with the same players for up to 11 months of the year.
In France, it was on Renard's watch Sochaux was relegated to Ligue 2. He also failed at Lille, suffering the sack after accumulating only 13 points in as many games. His inability to change may prevent him from succeeding at the more rapid two-games-a-week pace.
Should Renard want another French job, he'll have to wait. There are currently no vacancies in the two top divisions. AS Nancy could be an option sooner than later, as Alain Perrin is in charge on an interim basis.
The Sheffield Wednesday role is attracting curiosity. Steve Bruce jumped ship to Newcastle United. Should Renard fancy relocating to South Yorkshire, he's a credible choice. His CV proves he can guide both average and relatively poor players to success. In theory, he'd make the Owls challenge for Premier League status. Considering England's tropical weather at present, adjusting from Africa's climate wouldn't be too much for him.
There's an opening in Croatia, too. Hadjuk Split, having recently been ousted in the Europa League by a Maltese side, Gzira United, dispensed with Sinisa Orescanin and immediately put Damir Buric in as caretaker. Another rebuilding project for which Renard has the pedigree to enact change.
Given clubs may shy away from Herve's poor record, he could stick to international management. Greece is an option after Angelos Anastasiadis' sacking 11 days ago. The Greek's Euro 2004 triumph is a distant memory. Renard has experience in maximising smaller nations. This position has a Zambia likeness about it.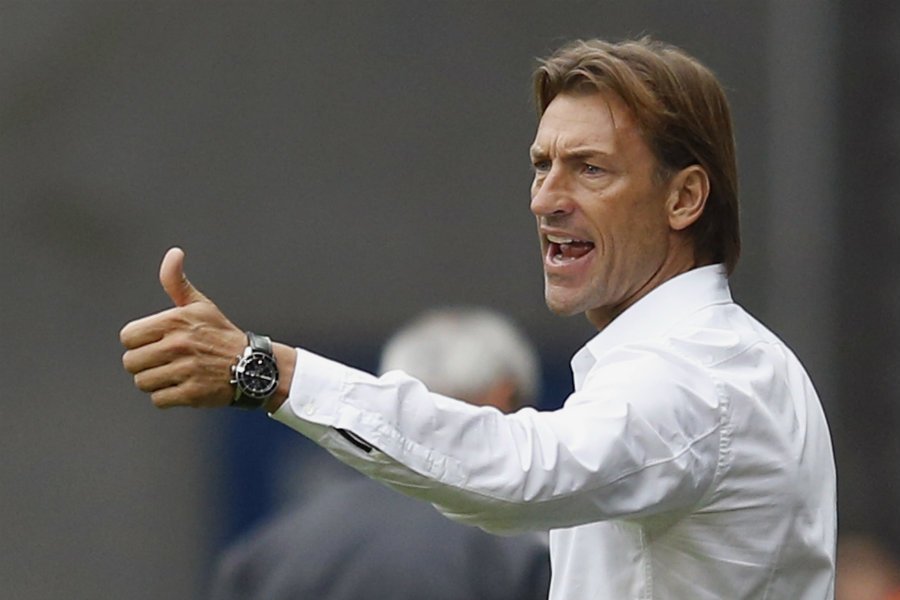 Herve Renard's managerial career!
Club level:
👎Relegated with Sochaux
👎Getting sacked by Lille for poor results
International level:
👍Wins AFCON with Zambia
👍Wins AFCON with Ivory Coast
👍Qualifies for World Cup with Marocco
The international manager!
https://t.co/htOfySA8mi
Elsewhere, Wales, Slovenia and Bosnia-Herzegovina are struggling Uefa national teams. Ryan Giggs' Dragons have won only one of three Euro 2020 qualifiers. Slovenia's sole victory in 2019, against Latvia, puts the pressure on Matjaz Kek. Robert Prosinecki knows that feeling, having taken the Golden Lilies off track since his appointment 19 months ago. These three managers have little time to prove their worth.
Renard's next destination will be interesting. A Frenchman with two international titles who's spent longer in Africa than Europe. Could that soon change?