How can AC Milan cope after a heavy exodus?
Six players leaving the club changed AC Milan's season. Can the few who came in make that change positive?
AC Milan cut ties with six players in the January transfer window. Under new owners Elliott Management, the club is expected to raise its profile and commercial appeal. The seven-time European champions recorded a €146 million loss in 2019. Reports suggest they missed out on highly-rated 21-year-old Dani Olmo, signed by RB Leipzig, due to a lack of funds.
Selling Krzysztof Piatek, Suso, Ricardo Rodríguez, Pepe Reina, Fabio Borini and Mattia Caldara helped Milan balance their books, adding more than €80 million to the club coffers. Furthermore, Milan's wage bill exerts less strain on the bottom line.
Placed 10th in Serie A with 32 points, it is fair to say the Rossoneri are out of the top four race. Clubs like Verona, Atlanta, Bologna, and Cagliari lie well ahead of Milan. Even a Europa League spot appears beyond them.
The club's plight puts manager Stefan Piolo in a tough spot. In addition to their mid-season managerial shift and poor performances on the pitch, players like Piatek and Suso leaving hurt the club deeply. While staff and player turnover need to be reduced should be reduced, the club also needs to adopt a long-term view. Supporters are displeased that the club is straying further from its identity.
On the other hand, the mass exodus may be a blessing in disguise. Theo Hernandez arrived from Real Madrid in the summer. The Frenchman is arguably the club's best player. Thanks to him, Rodriguez was surplus to requirements but, to add extra cover, Milan signed Wigan's Antonee Robinson in the dying hours of the transfer window.
Loan moves to Aston Villa and Atalanta respectively for the 37-year-old Reina and younger Caldara eased the wage bill. Simon Kjaer replaces Caldara. The 25-year-old held thunderous potential when bought from Juventus but was too slow in realising it. Meanwhile, Borini's place in the starting XI was snatched away by highly-rated 22-year-old, Ismail Bennacer.
Piatek was sold for a loss but Milan did a great job in closing the deal before his market value dropped further. With his departure, Milan hosts Zlatan Ibrahimovic, Rafael Leao, and Ante Rebic as forward options. In a two-striker system, Pioli's first-team choice would be Leao paired with Ibrahimovic. However, the Swede is a doubt to play next season. While Rebic provides cover, Milan must chase a prolific scorer in the summer. Attacking-mid Daniel Maldini's introduction is also worth keeping a weather eye.
Despite that good business, Suso's absence will be deeply felt. The Spaniard was a consistent performer since his return from Genoa in 2017. In the past three seasons, he made 36 Serie A goal contributions combined from midfield. Pioli's shift to the 4-4-2 left him isolated, however, and his performance dropped accordingly. On the other hand, his direct replacement, Samu Castillejo, rose to the occasion and enjoys the opportunity given.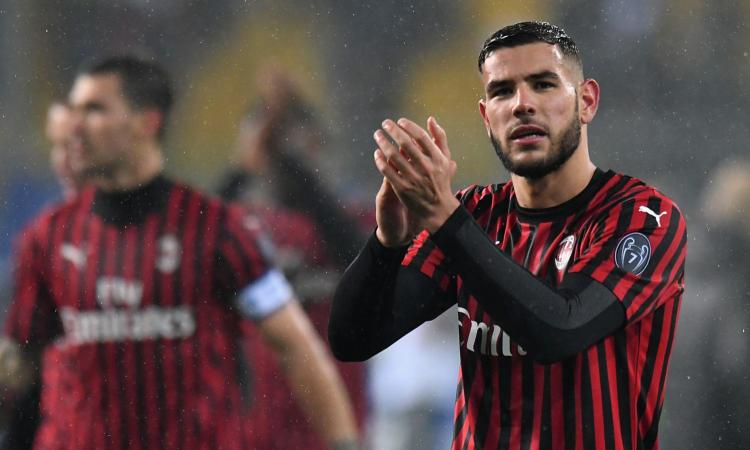 Maldini brought in four out of our starting eleven who are arguably our best performers right now (excluding Donnarumma)
The single stain in his tenure has been Giampaolo. (I am not considering the Suso deal, as that would have been done by Massara)
https://t.co/ZnzqAL7IKC
All in all, Milan managed to sell several underwhelming players for a decent sum and cut the fat on their books. In the 2-4 loss to Inter in the Derby della Madonnina, Pioli's side played with purpose until the Nerazzurri hit a purple patch in the second half. Ibrahimovic's goal and assist prove the 38-year-old still has something and Pioli knows how to get it from him. Milan's relentless pressing and ability to stretch the defence created unexpected havoc in Inter's five-men defensive structure. A little more self-belief and Milan might not have crumbled when their rivals hit back.
In any event, Pioli's 4-4-2 worked in the past seven games. Expect him to use it through season's end.
Finally, Milan can be thankful other star players such as Lucas Paqueta, Franck Kessie, Gianluigi Donnarumma and Alessio Romagnoli did not leave. In their current straits, many big clubs could have raided them of their best. It seems like the board is trying to put their faith in Pioli to rebuild. Time will tell.