How can England's U21s fall at the first hurdle with all that talent?
Background Image Via: Wikimedia Commons/Jbmg40. CC BY 4.0.
With an hour gone, England U21s were sitting pretty winning 1-0 against France. An outstanding solo run from Phil Foden looked set to continue the Three Lions' excellence on the international stage. It seemed as though our young heroes were following in the footsteps of both the senior and Women's team. Unfortunately for Aidy Boothroyd and his players, that's as good as it got.
A Hamza Choudhury sending off coupled with a monumental Aaron Wan-Bissaka mistake in the 96th minute gave Les Bleus all three points. England would then follow it up with a 4-2 loss against Romania. Just like that, the Young Lions' tournament was over before it even started. Today's game against Croatia is nothing but a glorified friendly for both sides.
So what's the problem? On paper, this side is stacked with quality. From Dean Henderson to James Maddison and Tammy Abraham to Mason Mount, this squad was comfortably amongst the best in the tournament. Unfortunately for England, the game isn't played on a sheet of A4, the pressure was just too great.
As always, the buck starts and stops with the manager. The 48-year-old Boothroyd helped his England U21 side to glory in the 2018 Toulon Tournament; beating Mexico in the final. This time around monumental mistakes were made. Although the former Watford boss was open and honest about the collective errors that were committed, it comes as no consolation to an expectant fanbase who thought this squad had real potential to go deep into this tournament. Instead, the Young Lions are right back to square one, wasting a squad jam-packed with generational talent.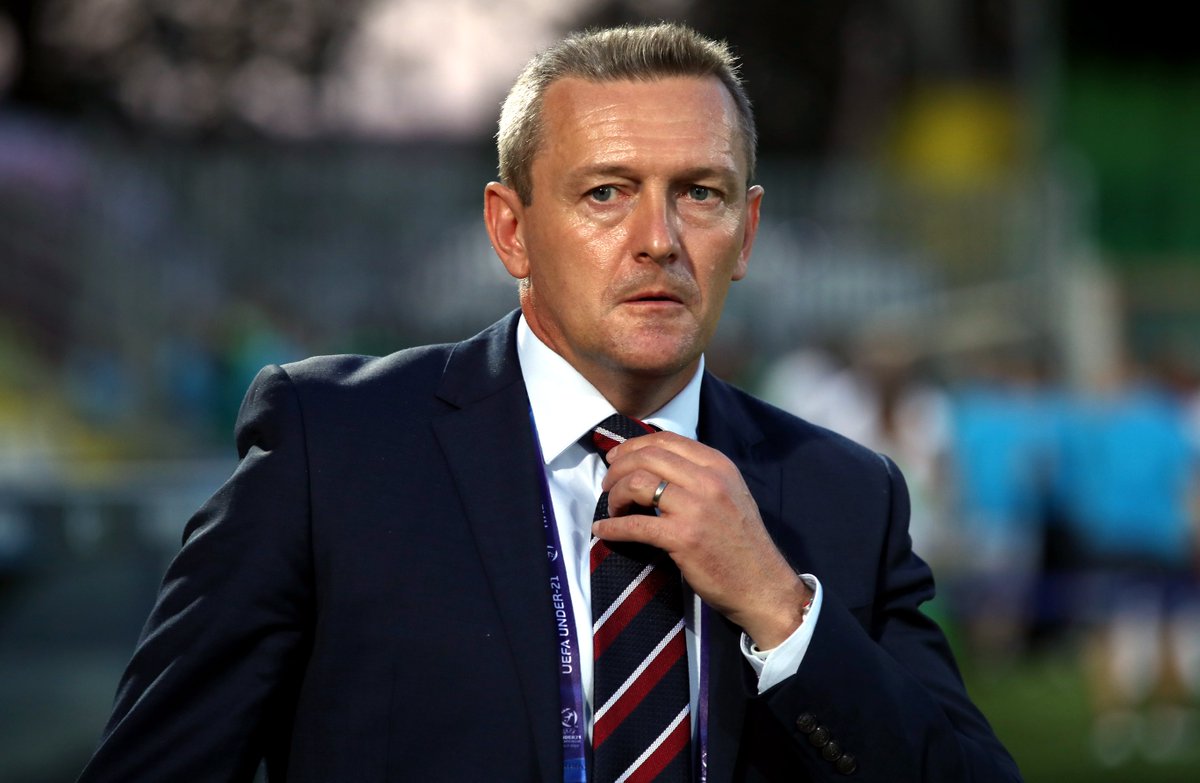 Meanwhile in the u21s EUROs:
76' England 0-1 Romania
78' England 1-1 Romania
85' England 1-2 Romania
86' England 2-2 Romania
88' England 2-3 Romania
93' England 2-4 Romania
The Young Lions have been knocked out. 🦁🏴󠁧󠁢󠁥󠁮󠁧󠁿
https://t.co/sRWc9iqJXe
The most glaring blunder came in the way of team selection. Boothroyd underestimated an incredibly talented Romania team, with his decision to 'rest' Foden coming under the most scrutiny. It's not as if the Manchester City man has been involved in week-in-week-out action for his club over the last twelve months, is it?
Aaron Wan-Bissaka was also made to sit out, while the decision to start Dominic Calvert-Lewin ahead of a fully fit and firing Tammy Abraham left many scratching their heads. Did Boothroyd understand that this was a must-win game? Did he not watch Romania rip through Croatia in their opening fixtures? The first rule in professional sports is to never underestimate your opponents - and at such a critical time too. For me, that's a sackable offence...
You watch the games and I'm not sure Boothroyd had a plan in place. Against the poorer sides in qualifying, England's U21s can get away with just turning up and overcoming their foes through sheer talent. This is a European Championships, there are no weak teams and with no obvious style or ideology, you're always going to come up short.
What's most disappointing to me is the fact that this was a final opportunity for some of these guys. In 2021, they'll be no Maddison or Wan-Bissaka, while Dean Henderson and Demarai Gray will also be too old. This was their moment, and although the players must take some culpability for such a disappointing tournament, it's on Boothroyd's head first and foremost - and it's a damn shame to watch these boys go out with so little fight.