How strong is Manchester United's commitment to women's football?
United's decided lack of urgency in replacing Casey Stoney is telling when compared to how quickly Ole Gunnar Solskjaer succeeded Jose Mourinho.
A friend is fond of saying that God must be a woman because there is no other way Jesus could have catered to a crowd of five thousand with two fish and five loaves of bread. Whether you're male or female, producing top results on short notice with limited resources certainly qualifies as miracle work. Yet, Manchester United didn't care to convince women's manager Casey Stoney to stay after she threw a squad together at the last minute to win the Women's Championship and promotion to the FA Women's Super League in United's inaugural campaign then came within a whisker of qualifying for the Champions League in their second.
When she resigned on 10 May, Stoney graciously fell on her own sword, saying that missing out on Europe was a "personal failure" despite frustrations with the board that had been as poorly kept a secret as the Tories' true feelings about the NHS. The club had no interest in providing the women with their own facility and insisted they schedule training at Carrington around the men's needs.
Eleven weeks later, United are reportedly finalising terms to appoint former Birmingham Women's manager Marc Skinner as Stoney's replacement. Eleven weeks. Can you imagine the men's side going that long with no one in charge? Ole Gunnar Solskjaer was named interim manager 24 hours after Jose Mourinho was sacked.
The Norwegian's early results impressed but then the 2018/19 campaign collapsed like a souffle baking in the flat below Jason Bonham's. Since then, Solskjaer has been a fan of cooking on the slow boil. Under his guidance, United have risen slowly up the Premier League table in successive seasons and advanced to a major tournament final after failing in four previous semis.
Upon reaching the gate to the Promised Land at long last, the Babyfaced Assassin apparently lost his killer instinct, cautiously playing for penalties rather than making early substitutions against Villarreal, who had finished seventh in La Liga and were decidedly outmanned. If you somehow missed that forgettable shootout moment in Europa League history and wonder how it went, ask anyone except David de Gea.
Interestingly enough, Ole hasn't labeled his failure to win a trophy a personal failure. Nor has he fallen on his own sword. He hasn't even asked to borrow one. Why would he when he has the full backing of the board?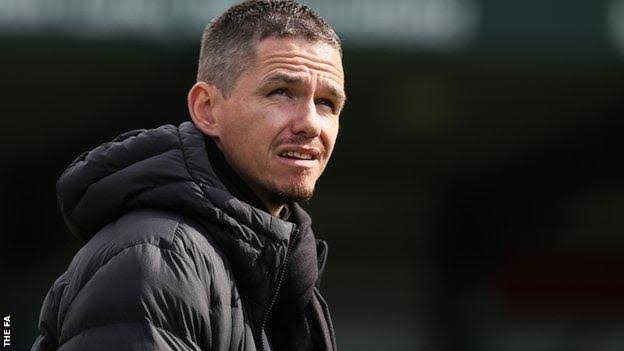 🗞️ Marc Skinner is set to be announced as #
mufc
Women team's new manager any day now. Skinner's current club Orlando Pride has announced that he's stepped down as their head coach with immediate effect. [@em_sandy, BBC]
https://t.co/tccQl1zF6x
If Ed Woodward and Co were being honest, they'd admit Casey Stoney would still be in charge if they had backed her as faithfully as her counterpart on the men's side, seeing after the needs of the women's team with the same care and alacrity they do the men's. Nor would they be hiring a man to replace her, safe in the knowledge erstwhile Orlando Pride women's coach Marc Skinner won't make the same ruckus about inferior and unequal working conditions. As a man, he'll accept them as the natural order. That is to say when he finally arrives.
Unfortunately, promising midfielder Lauren James decided not to wait any longer. The 19-year-old left to join brother Reece at Chelsea where she knows ownership is committed to women's football after both Blues squads reached the Champions League finals this past season. As Roman Abramovich's right hand, Marina Granovskaia has given manager Emma Hayes everything she's needed to succeed. Her male counterparts at United, on the other hand, allowed Casey Stoney to move to the NWSL expansion franchise in San Diego and are taking their sweet time in appointing a successor. If this is what Ed Woodward calls commitment to the women's game after making such a fuss about reviving the project the Glazers disbanded upon their full takeover 16 years ago, United might as well have not bothered.