How far can Canada go on the international stage?
When it comes to footballing powerhouses of the world, Canada isn't exactly the first nation that springs to mind. The Canucks made it to the World Cup finals once, back in 1986, where they lost all three group stage games down in Mexico. These days the home of Geddy Lee and maple syrup isn't even top dog within the narrow sphere of CONCACAF, historically trailing behind the likes of Mexico, the USA, Costa Rica and Jamaica.
Canada can trot out a couple of half-decent excuses for their less than stellar record. 'Football isn't the most popular sport in the country, eh!' cries this hypothetical defender of his nation's lack of footballing prowess. 'We prefer ice hockey and Canadian football,' he says, politely offering us a bottle of Armadillo by way of apology for having to disagree. And our imaginary friend is right in a sense; football does indeed trail behind ice hockey and gridiron football when it comes to spectator numbers. But the beautiful game is Canada's biggest participation sport. With around 2.7million playing the game, Soccer-playing Canadians come close to equalling the male population of El Salvador. That's another CONCACAF nation ranked ahead of Canada by the way...
Yep, Canada have underachieved over the years. But the 2-0 win over the USA on Tuesday marks a change in fortune for Les Rouges. Their first win over their southern neighbours in 34 years, Canada won thanks to goals from Bayern's Alphonso Davies and Puebla's Lucas Cavallini, representing a high point in new coach John Herdman's stellar reign.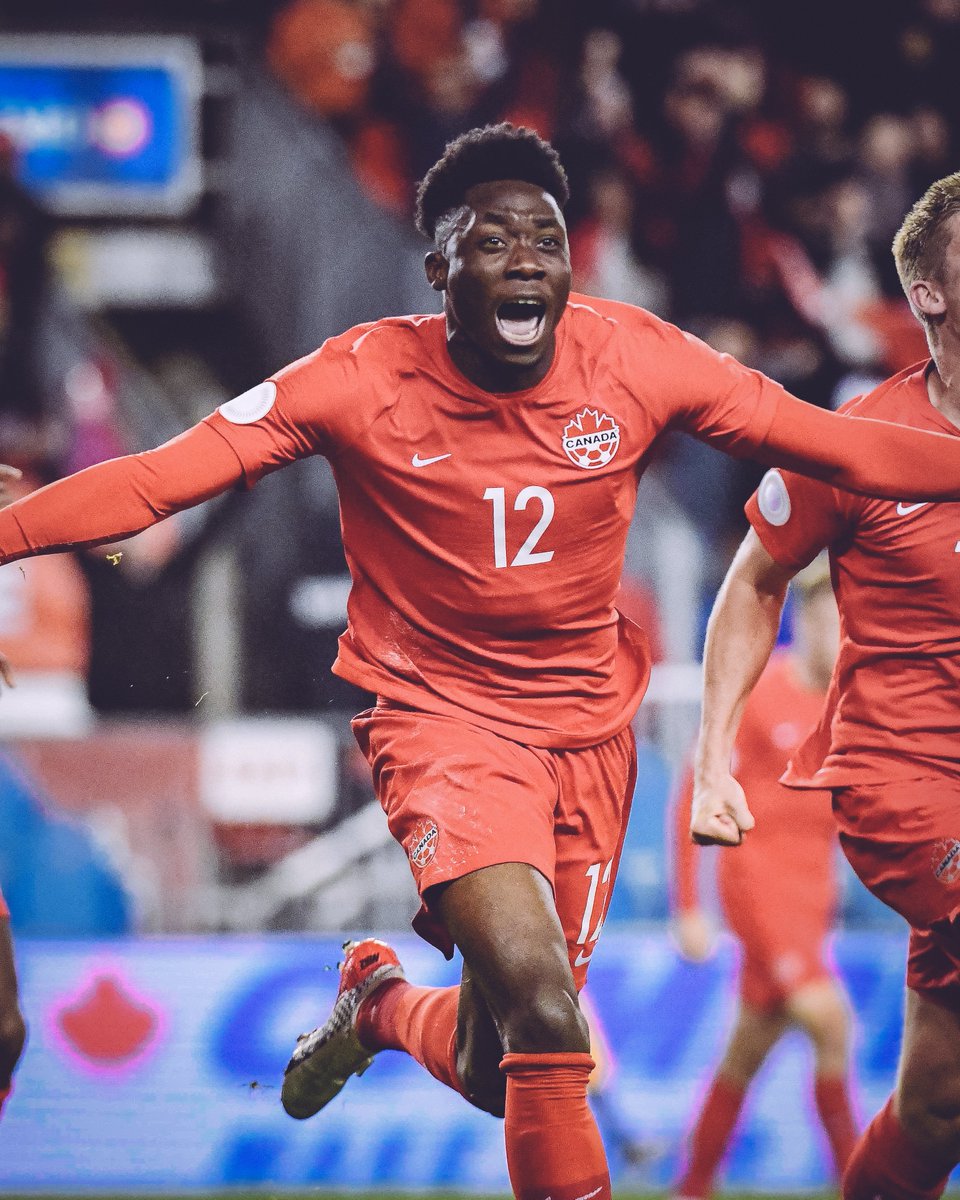 Things could be about to get better though. This season, Canada's new domestic league kicked off, attracting players with experience in Serie A and the Premiership. While the fledgling competition currently features only seven teams, league rules dictate at least six members of the starting line up must be Canadian, meaning a bare minimum of 42 Canadian players are starting games each week, although in practice, that number is much higher.
Wednesday's top of the table clash between Forge FC and Cavalry FC saw 15 out of 22 starters were Canadians. Hardly massive numbers, but Canadian football has largely been held back by a lack of clubs for its players to develop at. In recent years, only three MLS clubs and a handful of lower league US outfits provided consistent game time for Canadians. With the sport set to expand year on year, the league provides a great proving ground for young Canadians struggling to break through in the MLS.
Although no CPL player has yet appeared for the national team, four earned call ups to the squad and there's a healthy contingent from the under 20s setup, too. Those players are likely to get good experience in the Gold Cup with their respective clubs, tough, competitive games they wouldn't have played in for other clubs.
While a bevvy of youngsters hammers away in the new league, the national team is pushing itself to new heights. A solid core built around Rangers midfielder Scott Arfield, complemented by exciting players like Alphonso Davies and Jonathan David, two teenage prospects impressing on the European stage as well as internationally.
2026 will see Canada competing in the World Cup for a second time, and their team is likely to make a good fist of it. It'll provide the perfect opportunity to give the upcoming crop of youngsters some serious international experience, as well as bulking up Canada's standing as a soccer nation, improving participation in sport and spectator numbers in the domestic league. With so many irons in the development fire and a quality, forward-focused coach at the helm, don't be surprised to see the Maple Leaf flag flying high at future World Cups.