How far can the Class of 92 take Salford City?
Background Image Via: Wikimedia Commons/Jonny Keen. CC BY 4.0.
It can be argued that tonight's game against Leeds United is the biggest in Salford City's 79-year history. Since the famed Class of 92 takeover in March 2014, The Ammies have gone from strength-to-strength. After four promotions in five years, while attendances continue to trend upwards, Salford now finds themselves in the Football League. Their die-hard fans must be in dreamland.
Salford's start to life in League Two has seen one win and one loss - though Graham Alexander and his side remain second-favourite to earn yet another promotion. Big money being pumped into the Moor Lane outfit (to the dismay of many) is the main reason behind the meteoric rise. The question is, how far can their owners take the Greater Manchester-based side?
Between them, Sir Alex Ferguson's Class of 92 own a 60% stake in Salford City (10% each). Though the big money comes from businessman Peter Lim. The Singaporean investor, who actually worked with Gary Neville at Valencia CF, is the real key cog in the Ammies' well-oiled machine. It's his entrepreneurial nous and financial expertise that has set the wheels in motion for Salford. Without Lim, my guess is that this 'project' would have taken far longer than it has done so far.
Lim has experience in the field. The Class of 92 has the desire, drive and ambition to succeed (as shown by their playing careers). It feels like a match made in heaven. The perfect combination, on paper at least. So far things have gone swimmingly but long can that continue for? What's the end-goal?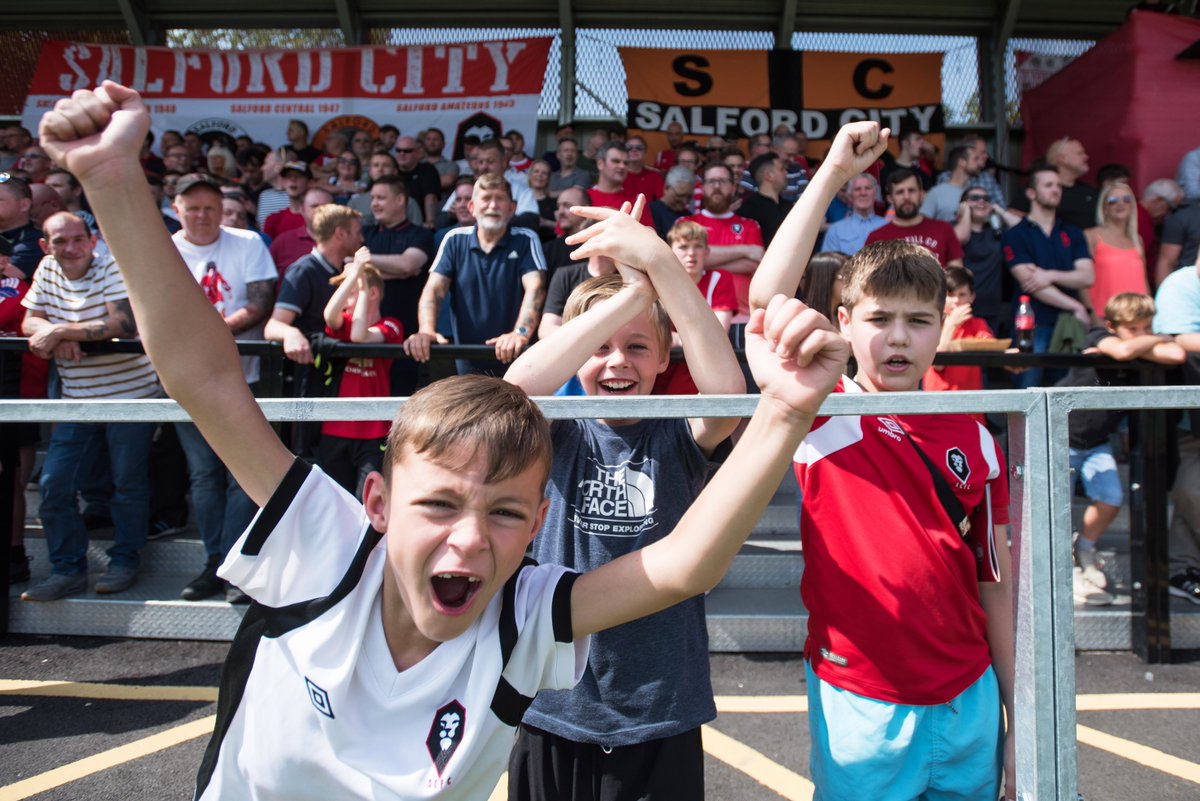 Tomorrow's game is SOLD OUT ❌
Thank you to everyone for your support, see you for a record breaking evening at The Peninsula Stadium tomorrow 😁
#WeAreSalford 🦁🔴
https://t.co/IvOCklPDYs
Like anything, you'll get out what you put in. Salford has continued to out-spend their opposition significantly over the last half-decade but the further they rise the harder it becomes. The eventual dream is to become a Premier League powerhouse. I'd say we're some way off that and it'd likely take something special to make that dream unfold within the next 10-15 years. If money were no object it could happen sooner but the bottom line is that these are businessmen looking to turn a profit.
Manchester United's fierce enemy, Leeds United, coming to town this evening, is only a good thing for Salford. The game is sold out, 5100 fans will be in attendance, many more will be watching on from home. You'd imagine it'll be a reality check for all involved with the club in terms of the result, but the exposure (whatever the final score) will only further build Salford City as a brand. The fans will continue to grow, heck, it mightn't be long before Salford need to spend money to improve their stadium and club facilities, but again, it's about being careful with the money. Too much growth too quickly can, believe it or not, be a bad thing.
What I love most about the Class of 92 being involved is that they're giving something back to the sport they love. You often hear about the game struggling at the lower levels, heck, just look at what's happening with Bolton Wanderers and Bury FC right now. Without this investment, who knows, perhaps Salford City could have already ceased to exist as a club and that's why I don't get the constant hate from rival fans. Let's be honest, we'd all love cash-rich owners, eh?
The sky is the limit, make no mistake about it, but the Football League is a huge jump-up in quality from non-league. Expect a stagnant period as the players, the staff and even owners continue to learn on the job. There's no reason why Salford City cannot go all the way. It was just a decade ago when AFC Bournemouth was in League Two. Just don't expect it to happen overnight...