How Luka Jovic can turn from haunting Chelsea to helping them
The Europa League semi-final between Chelsea and Eintracht Frankfurt was set alight by two men who shared four goals between them. Chelsea's Ruben Loftus-Cheek and Frankfurt's Luka Jovic both scored in both legs to force the tie into extra-time and penalties. Tables will likely turn when the transfer window reopens – and you'd see the Frankfurt striker doing the Blues a big favour.
The biggest worry for Chelsea at season's end will be how to keep Eden Hazard. The situation is made even more precarious given the Blues' talisman is yet to renew his contract. With Hazard's contract set to run out in 2020 summer, Chelsea must sell him now or risk losing him for free at the end of the coming campaign.
Expectedly, Chelsea won't roll over and let that happen. The Blues will apply every tactic to keep their star. Who wouldn't? Without Hazard, Chelsea's season would've been in tatters. Thanks to the Belgian's 19 goals and 18 assists, the Londoners are well on their way to winning Europa League – with a top-four finish all-but assured.
There's no point mentioning Hazard's most likely destination if he eventually leaves Chelsea. Transfermarkt pegs the probability of a move to Real Madrid at 75%. Even so, the enigmatic dribbler knows he'd be breaking hearts if he does pen for Los Blancos.
Bar fan emotion for the player, Hazard's void will be difficult to fill. In fact, Chelsea won't be able to do that if they fail in their appeal against a two-window transfer ban by FIFA.
Chelsea could offer Hazard more money and better performance bonuses, but players like Hazard are cut from a dying breed not easily influenced by money. Again, Hazard knows he must make his dream move to Madrid now, or forget about it altogether. He isn't getting younger or more athletic.
The situation looked hopeless from a Chelsea perspective until a certain Serbian entered the fray.
It is widely reported Zinedine Zidane has his sights set on the 21-year-old Luka Jovic. Some media house even go as far as peddling news the transfer is done and dusted. This has neither been confirmed nor denied by Real Madrid or Frankfurt. Yet, it's a rumour that simply cannot be dismissed.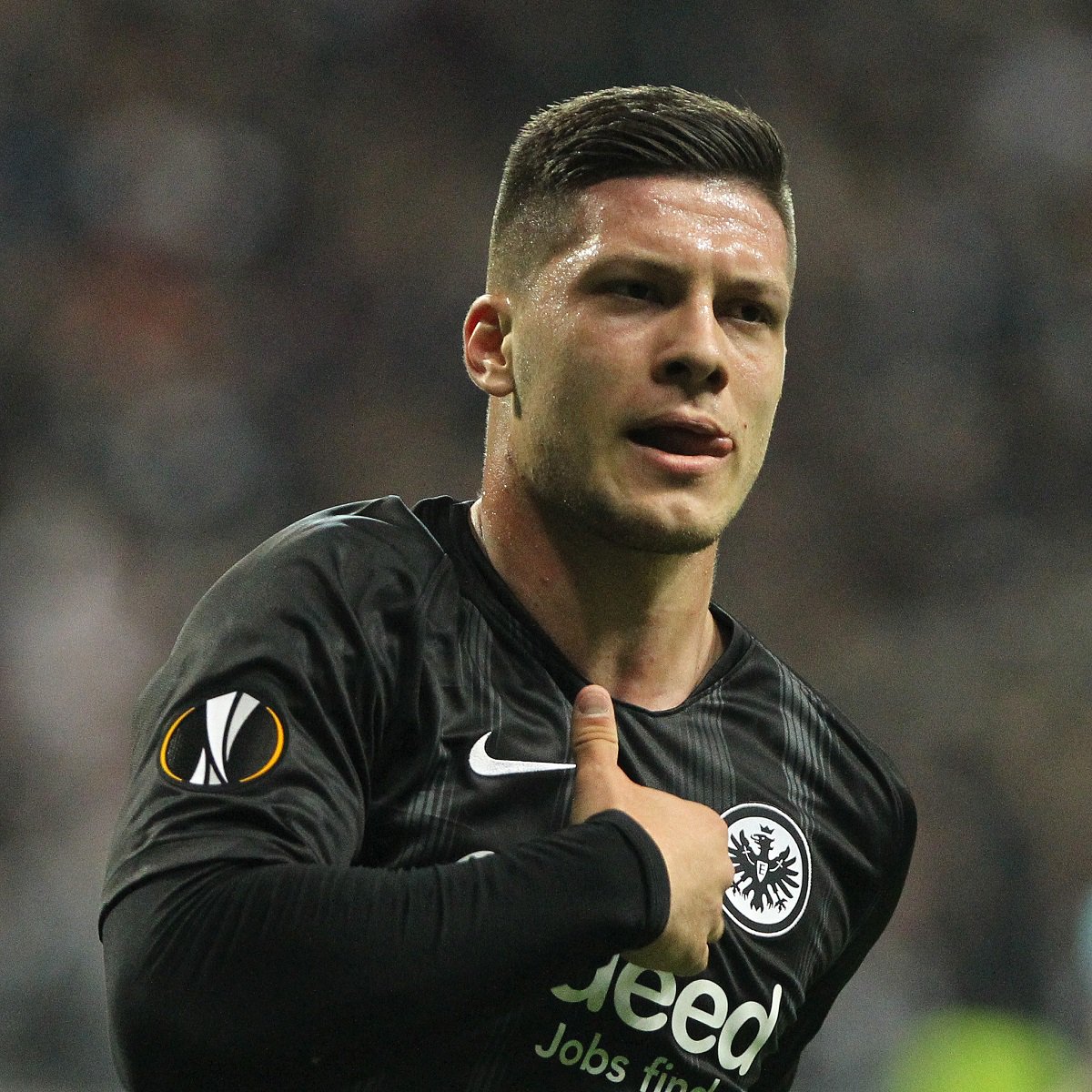 Real Madrid have agreed a €60m fee for Eintracht Frankfurt striker Luka Jovic, according to as.
Can the Serbian be a success under Zidane? 🤔
https://t.co/QPiC5LQNc9
The question is, how does Jovic's transfer to Madrid help Chelsea?
To answer that, let's have a quick look at Jovic.
Jovic is a never-say-die, action-packed attacker. He brims with youth, speed, physicality and loves to play either as a centre-forward or behind the striker. He'll do a decent job as a right or left winger if deployed there.
This season, Jovic has rifled home 27 goals in 46 outings for Frankfurt. 10 of those goals came in the Europa League. He's also laid on seven goals for teammates. Ziziou wants that. And He'll get it because players rarely ever say no to Real Madrid.
Signing Jovic makes perfect sense for Los Blancos. They get a young player who's proven himself in Europe. Added to the like of Vinícius Júnior, Mariano, Lucas Vázquez, Gareth Bale and Marco Asensio, Madrid can boast a pretty formidable attack. With Jovic, it now looks like there really isn't any point spending over £100million to get Hazard.
Jovic to Madrid means Chelsea and their fans can hope. Perhaps this gives the Merengues second thoughts as regards poaching their star. Meanwhile, Chelsea can get to work convincing their superstar to sign a new deal. However, if Hazard remains seduced by the idea of playing for Madrid, all that would be an exercise in futility.