How has Rafael Benitez started in China?
Dalian Yifang. That doesn't really roll off the tongue like the other prestigious positions Rafa Benitez has held, does it? Valencia, Liverpool, Napoli, Real Madrid, even Newcastle United has more allure than Dalian Yifang. The Chinese Super League is an unsuppressed monster with no undulating qualities, just rapid investment coupled with turnover peaks that refer to both fiscal and personnel targets.
Players are not the football bodies subject to this, managers are going to China making a solid gold wedge in the effort to galvanise football in the orient. Benitez went directly from the Premier League to the CSL. Newcastle fans can chew the fat on whether he quit or Mike Ashley failed to meet the Spaniard's contractual demands while pondering over who is to blame for the Spaniard's departure.
The former Newcastle boss since went on record saying he enjoyed living in Newcastle. He particularly loved his honorary Geordie status. Benitez detailed the club's higher management didn't share the same vision for Newcastle United going forward.
After the Magpies, where else is there to go? Rafa maintains his favoured positions are those where he can develop a team into something profound. The vacancies that allow for the Benitez-brand to materialise, thusly winning trophies before ultimately leaving a legacy. Just like everyone who's ever played football manager with a national division side. Now he's set his sights on China, for a new challenge.
Well… if you weren't paying attention, he's already started. Appointed mid-season in China, the club had played 16 of its 30 league games when Benitez was appointed. The Premier League legend had to hit the ground running with five league games in his first month in quick succession, plus a Chinese FA Cup tie to negotiate.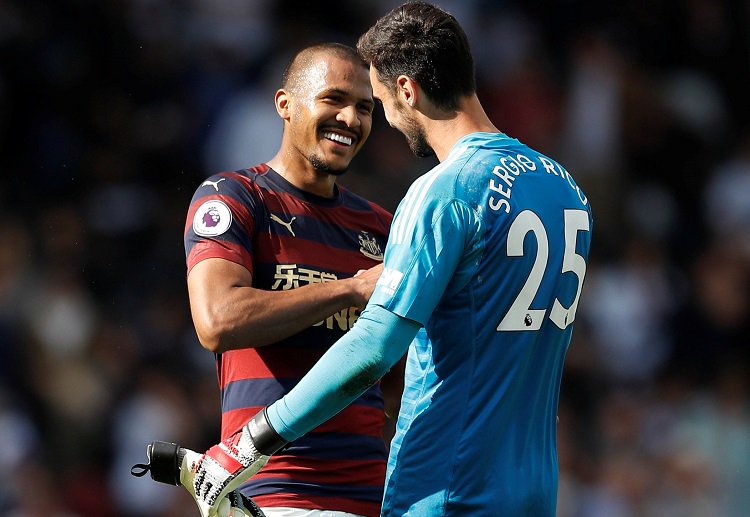 Salomon Rondon says he enjoyed working under Rafa Benitez and wishes that both of them could have stayed at Newcastle.
"Rafa brought me to Newcastle and he fought with the owners to bring me there. So when Rafa said goodbye, I felt I would have to say goodbye as well."
#NUFC
https://t.co/f7CgTSRRP4
The six games have come and gone in rapid fashion, with each only separated by three days. Using key statistics, football fans can refer to Dalian Yifang's new direction under Benitez using the previous manager's last six games as a control.
He's got the team scoring more than before. They are averaging 2.5 goals per game as opposed to the 1.67 prior to his arrival. There's no better personification to labour this point than Emmanuel Boateng. The Ghana-born forward wasn't exceptional this season, despite his £11million move from Levante. The club had placed too much expectation on the 23-year old. He scored just four goals all season prior to Rafa's arrival, across all competitions.
Enter the Liverpool 2005 Champions League winner, with his jeering unconventional man management, Boateng starts scoring. Seven in six games, which includes his hat-trick in the cup. Yannick Carrasco is also having a resurgence under the Spaniard. In addition, Saloman Rondon, who went with Benitez due to their special friendship, has one goal in two matches. A decent start.
Conversely, the side is conceding more goals than before his enthronement. The difference is nominal, only the hard-line defensive-football loving Daifan Yifang fan would begrudge Benitez over this. This statistic is largely dictated by their encounter with Guangzhou Evergrande, who at the top of the table, put four past the former Newcastle manager's side. When we exclude that result, the team is actually performing better defensively, conceding only 1.2 goals per game as opposed to 1.33.
Put simply, Rafa Benitez is winning in China. Six games in, he might not have a legacy yet, but he should continue to stimulate performances from his team. Then there's every chance Dalian Yifang can climb the table as well as lift the Chinese FA Cup.