How the Longstaff brothers reinstalled vigour and belief at Newcastle United
Like Marcus Rashford, Jesse Lingard and Phil Foden in Manchester, Geordies Sean and Matty Longstaff strengthen the bond between fan and club.
Background photo: Sir-Nobby
Unless you're the biblical Abel, you'd rather have your brother watching your back at work than someone else. Unfortunately, not many enjoy the privilege, particularly in the Premier League. Sean Longstaff is among the few who do. Shortly after Sean forced his way into Newcastle United's first team, his younger brother Matthew did likewise. In fact, Matty is now a fan and manager favourite in the Magpies midfield. The teenager became the talk of the Toon following his Premier League debut against Manchester United at St. James' Park.
Who are the Longstaffs?
Scions of a long-suffering Toon family, the older Longstaffs played other sports, including cricket and netball. Sean and Matty's father David bagged over a century of appearances for Great Britain in ice hockey.
For the boys, it was always going to one of three, hockey, cricket or football. Since it's football, it had to be for no other club but Newcastle.
Sean began training as a footballer in school. He was invited to trials at Newcastle's academy when he was nine. After working his way through the levels, spells in Scotland with Kilmarnock and back in England with Blackpool shaped the 21-year-old into an astute central midfielder, worthy enough to have Manchester United seek his signature.
While Sean is the more mature, experienced sibling, Matty enjoyed the easier ride into Newcastle's first team. Family ties ensured Newcastle's academy grounds were never closed to him. Before long, he was proving he could do everything his big brother did, just in a more rash, exuberant way, the competitive drive of the little brother showing in him.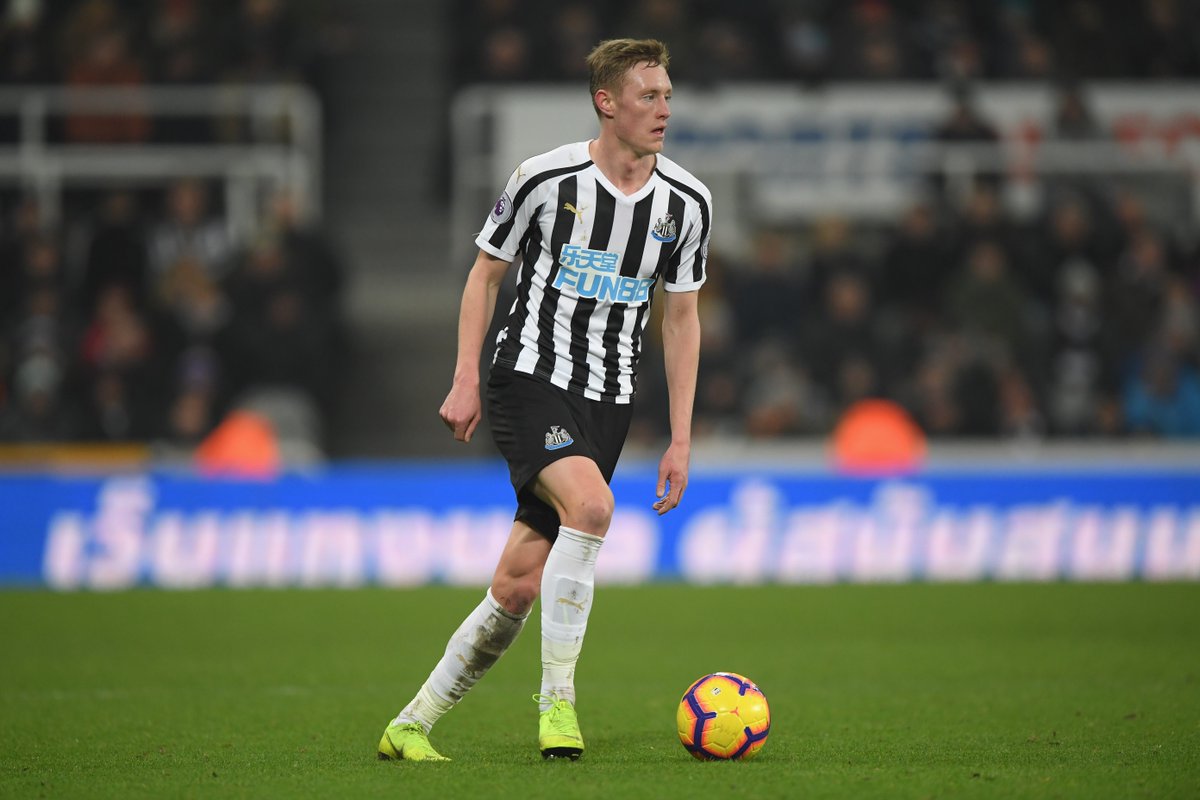 Manchester United have been left stunned by Newcastle's £50 million asking price for Sean Longstaff, as reported by the Telegraph 💰
Time to move on? 🤷‍♂️
https://t.co/ndwoeaEjdp
Matty's heroics with the youth team demanded he be in the senior squad. Steve Bruce gave the 19-year-old a chance in the preseason against West Ham, Preston and St Etienne. Matty made his competitive debut in a League Cup tie against Leicester City.
Matty's superb goal condemned Manchester United to their most recent defeat and earned him the Man of the Match Award. It was also the first time a teenager scored the winner against the Red Devils since Jermain Defoe in December 2001.
Playing style
Pundits like Sean to become the next Michael Carrick, whom people forget is also a Geordie. He reads the game adroitly and nicks the ball from opponents with ease. He can be overzealous. A rash tackle against Wolves earned him a straight red.
A midfielder with excellent technique, his passing and tenacity easily stand him out. He started seven and played eight of Newcastle's 10 League games this season, making an average of 1.4 key passes and 1.5 tackles per game. He assisted Jonjo Shelvey's late consolation in Newcastle's 3-1 defeat to Norwich. The Magpies can easily command £40 million although they're demanding much more.
Matty is a proper box-to-box midfielder and a good ball-winner. He recalls N'Golo Kante. In addition, he has a venomous shot.
Sean has cemented his place in Newcastle's first team but Matthew continues to fight for his. Adored by Steve Bruce, he isn't likely to go anywhere while old Geordie is in charge.
Like Shola and Sammy Ameobi, who gave Magpies fans many good memories, Sean and Matty Longstaff are causing a huge stir in Tyneside. Fans know they're going to receive 120% from their native sons. Maybe even more.