How Tottenham has a ghost warrior in Lucas Moura
Will Tottenham Hotspur shock us all and win the Premier League in a campaign they started without making a new signing? If that does happen, it'll be down to the fact they have a staunch dark horse in their team. Look no further than Lucas Moura.
If you're a fan of 80's exploitation movies you may or may not have heard about the movie: Ghost Warrior. The film depicts a samurai warrior who awakens in the United States after being iced for 400 years. Woken as a ghost, he goes on a rampage, bringing mayhem to the City of Los Angeles. He was stopped eventually by some ingenious scientists.
Spurs have their own version of a samurai ghost warrior awoken from the ice of some sort. But in the case of the North Londoners, they don't need to stop this warrior. In fact, they want him to cause as much mayhem as possible. Can Tottenham rely on Lucas Moura's to break their Premier League glass ceiling? We'll find out at the end of the marathon. For now, though, Moura's enigmatic brilliance has catapulted Spurs to exactly where they want to be.
Tottenham has been given plenty stick for not making any recruitments in the summer. They'll certainly get plenty more if their fine run of form hits a resolute brick wall. Yet, they have a signing who seems like a new one in Moura. The Brazilian might've been frozen for the first six months of his Spurs career but has certainly gone on a rampage in the preceding weeks.
When Spurs signed the 26-year-old from Paris Saint-Germain last winter, his problems from the French capital didn't mystically disappear. He didn't break into Mauricio Pochettino's first team. Didn't make much of his cameos either – a goal and an assist in 10 appearances were the best he could do for his new club as the curtain fell on his first trophy-less campaign in six years.
There wouldn't have been any surprise if Moura had started the season crawling. The Brazilian has, however, broken free from the shackles of the poor form that accompanies match-rustiness. In his first three games for Spurs this season, the former São Paulo man has bagged a hat-trick of goals. That's one more than Harry Kane. Pardon me, I almost forgot it's August.
Tottenham striker Son Heung-Min is away on international duty, with the risk of military service if the South Korean team fails to do well at the Asian games. Meanwhile, Son's international responsibility has left an open door for Moura to come into the side and do well.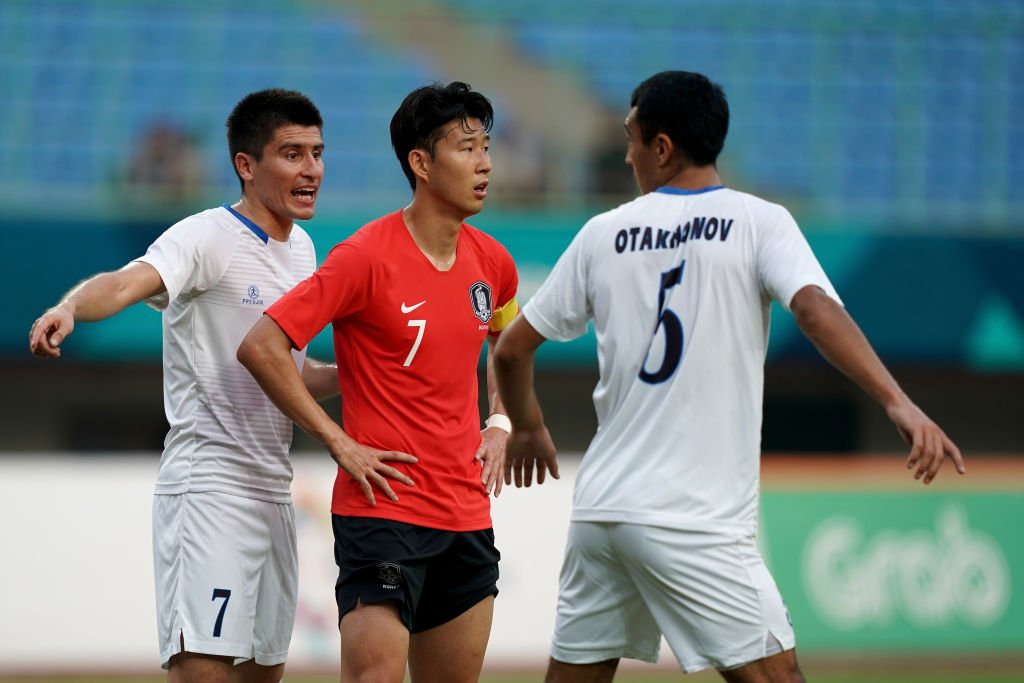 Moura's greatest weapon is his stealth. Opponents simply don't see him coming. They don't understand that this Brazilian is immensely talented and could do more damage than Christian Ericksen and Dele Alli. A player full of trickery. Moura knows the length and breadth of the goal post and knows exactly where and how hard to hit it to put it beyond the keeper.
Such a deadly striker should get plenty of attention from opposing defenders. He's rather allowed to run free. The damage he does when that happens can be aptly described by those who saw Manchester United fall flat against Spurs at Old Trafford. The Red Devils got sucked-in tracking the runs of Ericksen and Alli. Usually, these are the men who play off Kane and do the most damage for Spurs. You simply don't see Moura lurking like a hungry tiger.
Fulham learnt this the hard way too. Moura terrorized the Cottagers and could've scored a hat-trick had he had more luck. Still, he leveraged on his strike against his West London opponents to mark a brace at Old Trafford.
Barring injuries, Lucas Moura could easily score 20 goals for Tottenham this term. He'll do it because many of you don't think he can.