How will Arsenal spend their summer?
The season is over. Let the transfer rumours begin. Among those looking at investing heavily into the playing squad is Arsenal. The Gunners' priority, as per usual, will be to stick to their policy of not overpaying for players in this overinflated transfer market. According to some reports, manager Unai Emery will have only £50million to sign players. That's before any money made through selling.
When you think about the fact Manchester City spent that sum on one right-back, it does make you wonder how Arsenal can compete at the very top. Again, the Gunners will have to turn their attention to those players who tend to go more under the radar, rather than splashing the cash on those big-name signings that many of their fans will crave.
The first thing to discuss is that several players will likely leave North London this summer, which could generate some extra funds for their Spanish manager to re-invest into the squad. First up, Petr Cech will be hanging up his gloves. Immediately, that clears up some wages, while allowing Bernd Leno to become Arsenal's undisputed first-choice goalkeeper. In terms of his back-up, Emiliano Martinez will likely fill that void following his loan spell at Reading.
Moving on to the defence, Carl Jenkinson is expected to leave as his contract soon expires. Meanwhile, Callum Chambers' future still remains uncertain. Centre-back has turned into a real problem position for Arsenal recently, with Saint-Etienne's emerging young star, William Saliba, atop of Emery's wishlist. Aged just eighteen, we could be looking at a potential long-term partner for Rob Holding. The Frenchman is expected to cost around £25-30million.
Christopher Nkuku was the man supposed to come in as Aaron Ramsey's replacement, but at this moment that deal looks pretty far away from happening - although there is still time for the Gunners to prise the 21-year-old away from Paris Saint-Germain. If not, they will have to turn their attention elsewhere as a central-midfielder certainly needs to be acquired.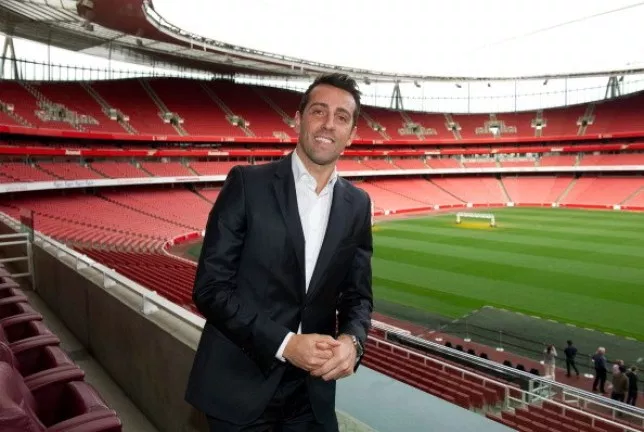 ✅Edu Gaspar will become next Arsenal technical director.
✅His first signing will be Gabriel Martinelli, who will sign for the club once he turns 18. (June 18th)
[@NicoSchira]
https://t.co/CuJrgK0OEw
Another name that seems to be popping up rather frequently is AFC Bournemouth's Ryan Fraser. The Scot enjoyed a brilliant breakthrough season on the South Coast under Eddie Howe. His ability to create chances and carve out openings for his teammates means he could slot directly into an Arsenal starting line-up that loves to play expansive, free-flowing football. Again, the fee seems to be around the £30million mark. It's a deal that makes sense not only for pure footballing reasons but also because he contributes to the homegrown quota.
Arsenal are known for investing in young players who can make an impression in the long-term. That's why a deal seems to be on the cards for Emery's men to sign Gabriel Martinelli from Brazilian club Ituano. Aged just seventeen and highly-rated, the forward could go on to have an excellent career at the Emirates. But he'd need to be given time to develop and grow.
As Gunners fans will know, their side has a real affinity with signing players from the French league. Sticking with the young theme, a move for Lorient's Alexis (no, not him) Claude-Maurice could be in the offing. The forward is a former teammate of Matteo Guendouzi and a bid has already been rejected by the Ligue 2 club. Don't be surprised to see Arsenal go back in with an improved offer.
Fraser aside, those potential new signings aren't going to have a major impact immediately. Emery, though, is still trying to instil a new mentality around Arsenal. It'll take time to fully perfect his philosophy on a shoestring budget. Moving for up-and-coming youngsters is as good as it is going to get for the red half of North London this summer.