How will Frank Lampard deal with his first taste of adversity?
Lampard's Chelsea are struggling, but how will they turn things around?
Background Image Via: Wikimedia Commons/Brian Minkoff. CC BY-SA 4.0.
A month or two ago, things were all rosy for Chelsea Football Club. Super Frank Lampard was propelling the blues up the table, goals were free-flowing and most importantly; the fans were enjoying themselves once again. They had their club back and their Maurizio Sarri experiment was firmly a thing of the past.
The biggest beneficiary under Lampard is undoubtedly Chelsea's fountain of youth. The Stamford Bridge outfit have always developed the next generation, though often used them sparingly when it comes to first-team action. Tammy Abraham, Mason Mount, Fiyako Tomori et al have all been handed ample minutes with the 43-year-old Englishman at the helm.
However more recently, inconsistency has started plaguing Chelsea. A poor loss to Newcastle United this weekend wasn't the exception to the rule nor the rule itself, maybe somewhere in the middle. Poor losses to Southampton, Bournemouth and West Ham hurt badly, and although Chelsea still sits five points clear of Manchester United in the top-four race, their fixture list over the next month or so certainly spells trouble.
We were all quick to credit Lampard, rightly so, though we can't just give him a free pass when the problem arises. His early-season masterstrokes aren't reaping the same rewards anymore, with two goals in eight league outings for Abraham summing that up. Mount is struggling for form while Tomori now finds himself back on the bench, too. Sure, they'll always be some homegrown bias from the English media, though it does feel like Ole Gunnar Solskjaer is getting pelters almost weekly, while Lampard is getting off scot-free.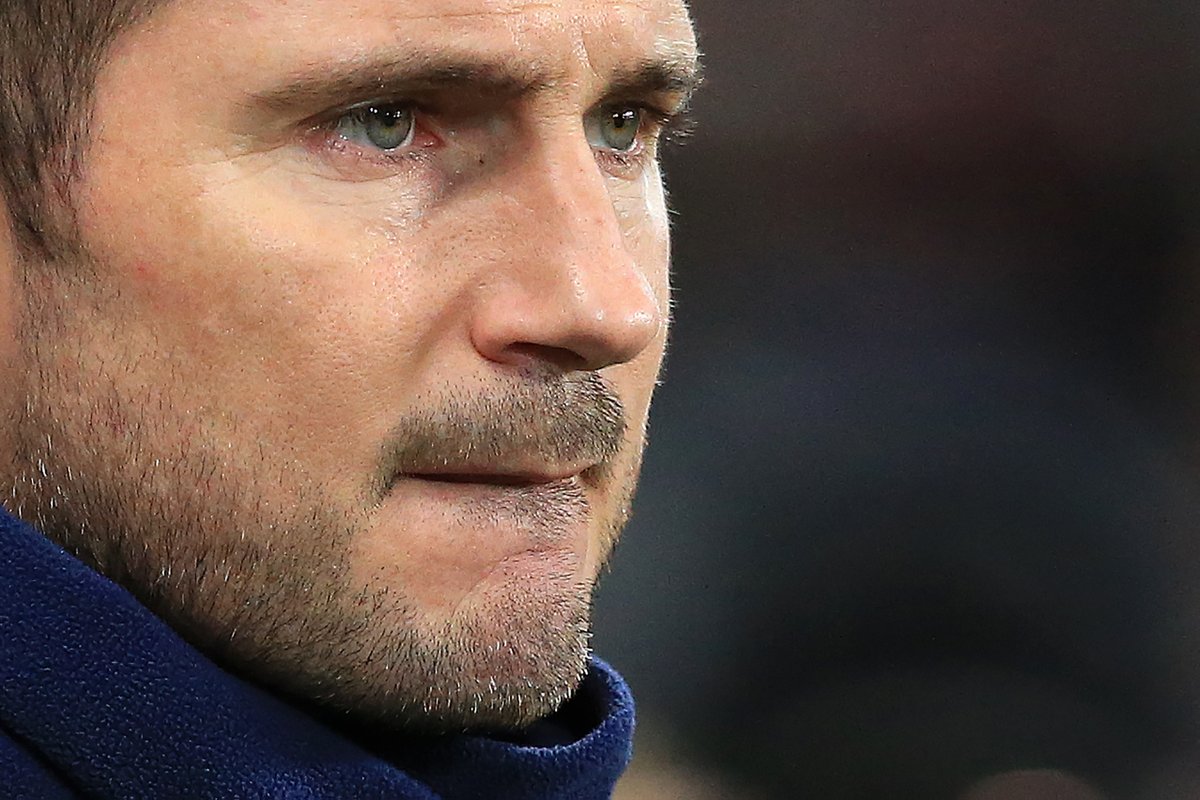 🗣 Tony Cascarino: "I'm not convinced he totally knows who is his best XI.
"Hudson-Odoi's been in, Willian's come in, Pulisic has come in. Mount has been in and out the team, James has played...
Is Frank Lampard having a selection crisis at Chelsea? 😟
https://t.co/6wR13aM7lo
For what it's worth, I actually don't think Lampard knows who his best starting line-up is. Sure, rotate, but it feels like the Englishman is sometimes too quick to bail on players at the first sign of trouble and sometimes too much chopping-and-changing causes problems. After all, football at the highest level is a game of fine margins. These players need to build on-field relationships that are almost telepathic at times. If you're constantly changing the team, they don't get time to build those bonds.
Now we need to address the elephant in the room. A transfer ban didn't help matters. Lampard was tasked with utilising players who were already at the club. No ifs, buts or maybes. As an outsider looking in, the positives far outweigh the negatives with Lampard. He's bringing an identity to Stamford Bridge, a change-in-tact takes longer than six months. He'll always be heralded as a legend in South West London whatever happens, but I can't help but feel despite a few bumps in the road, Chelsea are definitely on the right track.
I guess we need to remain patient. Rome definitely wasn't built in a day and Lampard is yet to feel the benefit of signing his own players. Chelsea, who've earned themselves a reputation for having a quick trigger-finger, have to keep their hands away from the holster. They have a chance to change their mantra for the better. Why not take it? It all comes down to fan patience. As soon as Lampard loses that then it's game over, those his status at the club will certainly give him more breathing room than most...