How will Hirving Lozano impact PSV and Napoli?
PSV Eindhoven gaffer Marc van Bommel suddenly resembles the Black Knight from Monty Python and the Holy Grail after his club accepted €54.5 million for the two strikers who helped his team score 45 goals last campaign. Despite losing two limbs in Luuk de Jong and Hirving Lozano, the former Bayern d-mid fights on.
Van Bommel had more time to adjust to De Jong's move to Sevilla. It took place early in the window, on 1 July. Lozano's exit occurred after the season began, however. There was hope his 17 goals would remain in the side. Reclaiming the title from Ajax without the pair is a monumental task.
Fallout
PSV were three points away from finishing first in the Eredivisie last season. Second place earned them a European berth but winning the League is always the target for the 24-time Dutch champions.
Now Van Bommel is feeling the pressure. Last summer, he replaced Phillip Cocu. His predecessor guided PSV to the title in 2017/18. Finishing empty-handed in 2018/19 will only be forgiven if the former Barcelona defender can lead PSV back to the top in this campaign regardless of the cold reality of financing a title run.
Selling a seasoned scorer like Lozano doesn't bode well for PSV's chances this term. However, that decision was only sanctioned after a like-for-like replacement in Bruma was signed from RB Leipzig.
As a left-winger, Bruma's stats don't approach the 17 goals and eight assists managed by Lozano in 2018/19 although the Guinea-Bissau-born Portuguese international featured in a more competitive division.
With Bruma and the other new attacking recruits, PSV has made a fine start to the campaign, but it's hard to envisage them outperforming all of Ajax, Twente, Feyenoord and AZ Alkmaar in the title race this season. Not when their best players are gone.
Will Lozano improve Napoli?
How do you improve an already intimidating Napoli side? For the past half-decade, Gli Azzuri have been the biggest threat to Juventus' Serie A hegemony. In four of the last five seasons, Napoli finished as Serie A runners-up. Their brutal attack has gone a long way to making those near misses possible.
Last season, the Partonopei scored 74 times in Serie A. Lorenzo Insigne, Dries Mertens and Arkadiusz Milik contributed nearly 60% of the goals. Carlo Ancelotti must believe Lozano can be the difference after sanctioning a €38 million fee.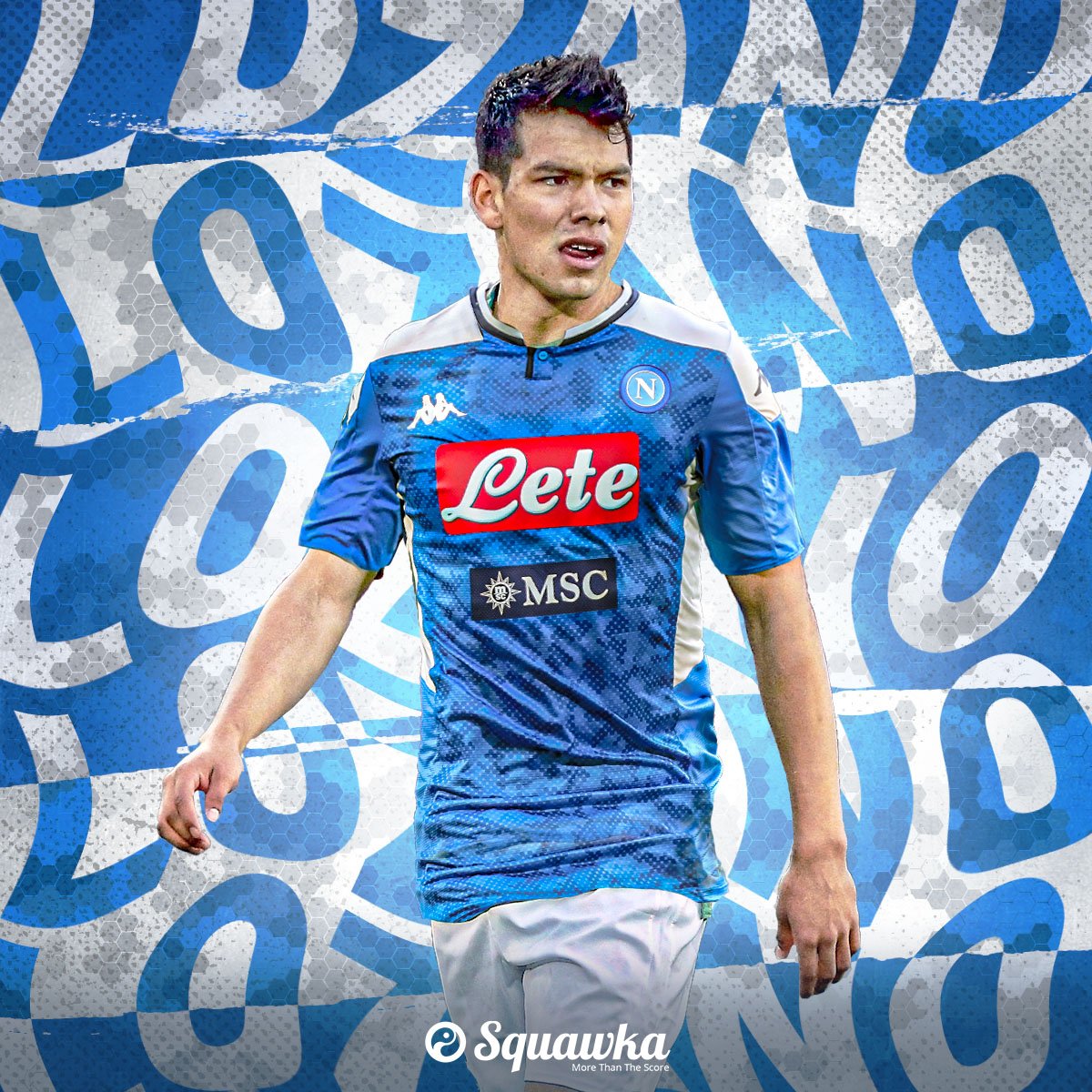 Another €4 million in add-ons would make the most expensive Mexican in football history Napoli's costliest acquisition since Gonzalo Higuain moved to the south of Italy from Real Madrid in 2013.
How will Lozano fit into the crowded Napoli attack?
Old habits die hard which is why Carlo Ancelotti lines up his Napoli side in a rigid 4-4-2. With Milik injured, the former Chelsea gaffer was forced to play one-up with Mertens leading the line in Napoli's season debut. The Neapolitans edged out Fiorentina 3-4.
As is often the case, every Napoli striker on parade helped himself to at least a goal on Matchday One. Jose Callejon and Mertens scored one apiece. Insigne doubled down.
Lozano wasn't even on the bench to see his side outscore Fiorentina. Ostensibly the former Pachuca striker is still recovering from the injury he suffered while featuring for PSV last season. When Lozano fully recovers, he'll begin the competition for a place in Ancelotti's team against the likes of Insigne, Callejon, Amin Younes and Adam Ounas. These are all established, clinical wingers.
Still, the manager has little choice but to feature the player. That's one of the perks of being a record signing. Don't be surprised to see 'Chucky' in the lineup soon, most likely at Mertens' expense.
Hirving Lozano is a brilliant player, good with both feet, quick with the ball. The Neapolitans laid hands a cheeky star who can play anywhere in attack, score and provide assists. Juventus beware.