How will Paris Saint-Germain spend their summer?
Will Paris Saint-Germain spend any more cash this summer after dumping nearly £700 million on new signings in less than four years? We all know the answer to that question... In fact, the reasonable debate borders on whether the Ligue 1 giants play fair enough in the transfer market to avoid breaching UEFA's Financial Fair Play regulations.
Without question, PSG will storm the transfer market seeking reinforcements for their squad. They'll do so with a financial strength only few can match in Europe. What positions will the Parisiens be looking to beef-up this summer?
The technical crew
The argument regarding who'll be managing PSG next season remains unsettled. Obviously, Thomas Tuchel doesn't have any job security in Paris. Even with guys like Antonio Conte off the job market, Jose Mourinho now reminds everyone during punditry that he's the best-unemployed gaffer around.
Nasser Al-Khelaifi is known to sign players with or without any managerial consent; like in the case of Neymar and Kylian Mbappe. That would be ominous if they're getting someone like Mourinho. Whichever way it goes, PSG must reach a consensus about their manager before heading into the 2019/20 transfer market.
The Red and Blues need to sign a marquee defender. No disrespect to Thiago Silva, Presnel Kimpembe and Marquinhos but these guys recently oversaw a campaign where PSG couldn't keep the back door closed when it really mattered.
Reports are flying regarding how close PSG is to signing Ajax defender Matthijs de Ligt. The Dutchman would cost the French side a little over £60million. If the possibility of a deal exists, expect the French champions to pursue it fiercely.
The Parisiens also need a full-back. Specifically, a right-wingback to potentially replace or provide back-up for Thomas Meunier, perhaps even two will be needed if the ageless Dani Alves departs. In that department, there are lots of cheap options available. Leicester's Ricardo Pereira has caught the eye. He wouldn't say no to Champions League football and a guaranteed wage increase.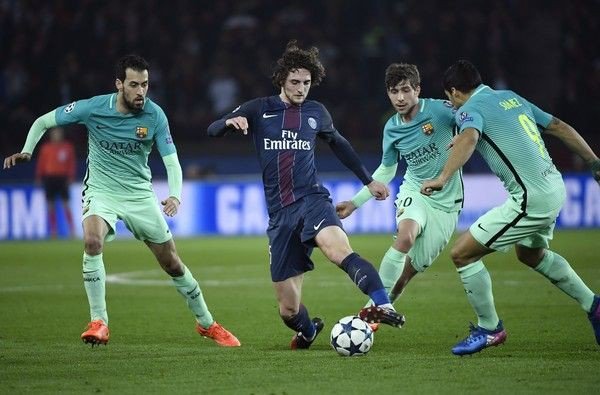 Don't see why Man Utd aren't making moves on Adrien Rabiot........he's a free agent for Christ Sake ☹ all round midfielder and would be a perfect replacement for Ander Herrera #
mufc
https://t.co/pBpEU8aWn1
It was reported in January that Barcelona had reached a verbal agreement for the transfer of Adrien Rabiot. The player himself gave credence to those reports by refusing to sign a new deal, meaning he'll become a free agent this June. The problem with all that is, Barca just spent €75million in signing Frankie de Jong and wouldn't add Rabiot to an already bulging midfield.
Barcelona or not, Rabiot will not be a PSG player next season. The void needs filling this summer. It is rumoured the Paris giants have turned to Ander Herrera. Not a bad idea, but that piece of information remains unconfirmed. The bottom line is, PSG needs a combative midfielder. Surely they'll be seeking one in some way, shape or form this summer.
Despite a season blighted by injuries Edinson Cavani still found the net 23 times, with a complementary nine assists. But truth is, the Uruguayan is ageing and becoming ever so fragile. It's why 20-year-old Kylian Mbappe had to bear PSG's attacking burden for long periods during the campaign.
There's another scary uncertainty in Paris. Will Neymar be playing for PSG in 2019/20? As much as they'd like to keep him, there isn't much they can do if the player is bent on returning to Spain.
This summer PSG must sort out the Neymar issue. They'll also look to ease the pressure on Mbappe by bringing in someone with that level of quality. Romelu Lukaku has been mentioned. The Belgian is expensive but PSG can pay without violating FFP rules.