How will UEFA ban affect AC Milan?
Roughly one month ago, things were looking up for AC Milan. The team had finished sixth in Serie A, reached the Coppa Italia final and qualified for the 2018-19 UEFA Europa League group stage. It wasn't the best return on a £200 million player investment last summer, but the signs were encouraging. Especially considering Gennaro Gattuso's presence on the bench.
But now, the return has become a loss. UEFA has banned Milan from European football for one season, saying that spending spree breached rules that require clubs not to spend more than their annual revenues. The ban covers two seasons but ends with the first in which the club finishes in a qualifying position.
Milan intend to appeal to the Court of Arbitration for Sport. Shortly after announcing their intent, the club issued a statement that it was "ready to pay for the errors made in the past" and "have the utmost respect for the rules, but we expect equality." The statement likely refers to judgments made against both Paris Saint-Germain and Manchester City, neither of which was nearly so severe.
Courts often take their time, although there is a chance the Rossoneri can receive a quick judgment. One thing is certain: the club did not expect this ban. It is a stain that will hurt Milan for a long period. They were just emerging from the slump that transformed them into one of the most inconsistent teams in Serie A. Now, they have been banned for reasons outside the football pitch.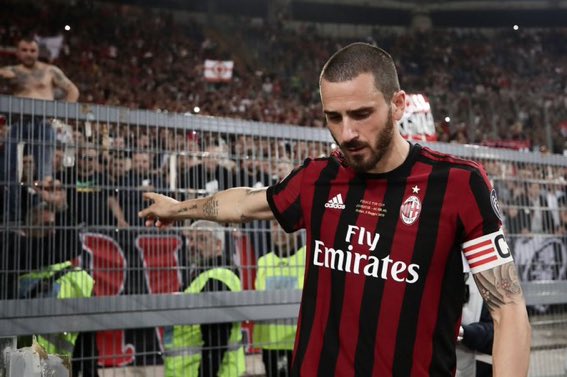 Things could get worse for Milan. Several players could leave the side during the coming months thanks to the ban. Top footballers are always desperate to play in Europe. Leonardo Bonucci has already been mentioned as a potential transfer target for Manchester United following the ban, Ricardo Rodriguez has awakened interest from several top clubs thanks to his World Cup displays for Switzerland. Others could follow suit. Hakan Calhanoglu, Suso, Alessio Romagnoli and even Gianluigi Donnarumma might find themselves on the transfer list in the coming weeks.
That will only happen if Milan do not win their appeal. At the moment, though, it seems unlikely they will. Given the way top clubs have behaved in the transfer market over the last two or three years, UEFA are surely looking to set a precedent against big spenders. Since it seems they don't have the guts to punish successful (at least in the short-term scenario) teams such as PSG or City, Milan seems a good target.
That, of course, is Milan's point. UEFA will likely argue it's first punishments proved too tame to be effective, that it is necessary to increase their severity, and that the Italian giants choice to disrespect previous judgments against other clubs should count against them. Playing fast and loose with financial regulations isn't the same as committing a professional foul in a match, although the club's statement seems to indicate they think it should be.
Only time will tell the outcome, but we can already jump to a conclusion. Milan's road to relevance will become steeper following this latest problem. It will set them back at least one or two years in their rebuilding process. It could also take them even longer to become the perennial contender they were only 10-15 years ago. Who knows what might happen if they lose the majority of the players they signed last season. Will their current owners continue to back the team or look to sell?
This is not a good time to be a Rossoneri supporter.