Will Inter Miami be David Beckham's Waterloo?
David Beckham tapped CCL winner Diego Alonso as Inter Miami's first manager, possibly his easiest decision as Herons' owner.
"Miami Marine Stadium - In and Out" by Lonny Paul is licensed under CC BY-NC-ND 2.0
David Beckham tends to do everything except failure in spectacular fashion. While Ryan Giggs, Paul Scholes and the rest of Manchester United's Class of 92 made their marks with quiet professionalism, Golden Balls put them in the spotlight. His inch-perfect 60-yard diagonals and whipping, dipping, bending set pieces made them all household names. 'Bend it Like Beckham' not only became a famous saying but also a hit film.
When Sir Alex Ferguson tired of his act, the United and England captain took it to Spain, joining Real Madrid's Galacticos. He stood out even among Ronaldo, Zinedine Zidane, Michael Owen and Raul. When Fabio Capello considered Becks past it and sanctioned his sale to Major League Soccer, the player fought for his place, proved the Italian wrong and drove the Merengues to La Liga's summit. When his loan spells to Milan to prepare for the World Cup drew fierce criticism in Los Angeles, he returned and delivered an MLS Cup to the Galaxy. Then he made one last move to Paris Saint-Germain where he donated his wages to charity.
While all this went on, he and his partner did what Ashley and Cheryl Cole couldn't. They made an unlikely union of footballer and pop singer work. No divorce, no infidelity, no air rifles in the dressing room, just 20-years of happy globetrotting and entrepreneurship comfortably scheduled around raising four apparently well-adjusted children. Is his charmed life completely immune to failure?
Beckham's intelligence, talent, affability, philanthropy, and pure class brook no argument but his venture into Major League Soccer ownership will test his Midas Touch like no other project. He fights adversity every step of the way, from fellow MLS owners, politicians and Miami businesses, fans, other local sporting franchises and entertainments, even from the tropical climate. Someone with less steel would have packed it in long ago or simply chosen a different market.
Beckham's original $250 million MLS playing contract allowed him to purchase a franchise, post-retirement, in any untapped market for a cool $25 million. Miami was easily the largest, most potentially lucrative option and, on the surface, seems the obvious choice. But undercurrents exist.
MLS' 30th franchise, the as yet unbranded Charlotte team, recently paid $325 million to begin play in 2021. With the proceeds divided among existing owners, it's easy to see why Beckham's deal, made before franchise fees skyrocketed, rankled other MLS owners. They missed out on a massive windfall.
Despite their envy, Miami is arguably the most challenging market for an MLS team. On the one hand, the fanbase exists. Dade, Broward and Palm Beach Counties hold 6.2 million according to the most recent estimates. On the other, the annual household income [$52,594] ranks well below the national median.
In addition, several cultural activities compete for residents' limited disposable income. In sporting terms, Inter must compete with the NFL Dolphins, NBA Heat, MLB Marlins and NHL Panthers as well as University of Miami teams. Beyond that, vibrant club scenes in South Beach, Coral Gables, Fort Lauderdale and Palm Beach often get first crack at young, single consumers flush with dosh on payday and seeking a good time. For families, DisneyWorld and the Universal theme parks await just up the road in Orlando, soon to be connected with Miami by the Brightline commuter train. The region's 13 racetracks, jai-alai frontons and casinos attract those with a taste for a wager. For the cost-conscious fun-seeker, the best bargain remains a day at the beach. Sun and fun with the kids for the cost of a parking space.
No wonder South Florida's most successful teams struggle to keep bums in seats for every game. When the Heat rollicked through their four-year NBA Finals run with LeBron James, Dwyane Wade and Chris Bosh in the lineup, 19,500 fans wearing white t-shirts and waving towels filled the American Airlines Arena throughout the playoffs. After the Heat hoisted the trophy, however, it was a different story. The superstars played to half-full houses in the regular season as fans stayed away, waiting on the meaningful games.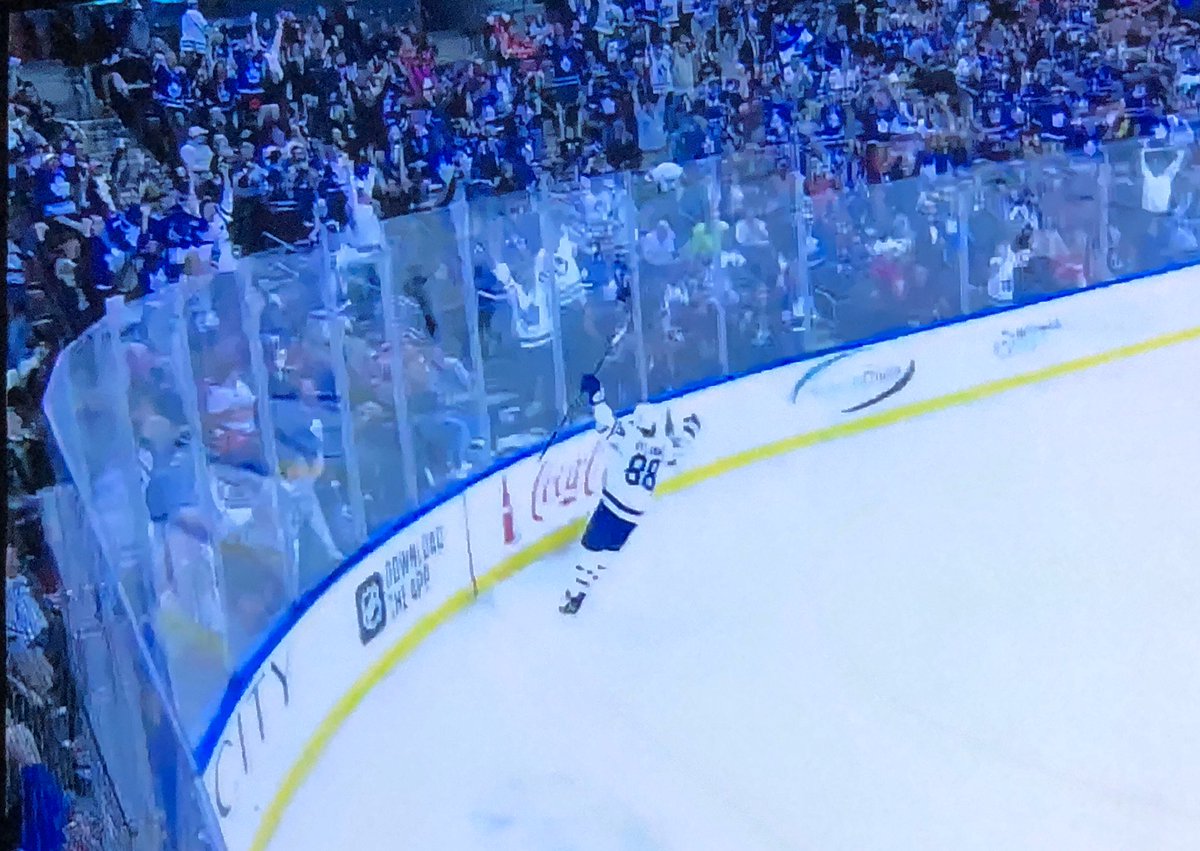 It's no different in other sports. This past Wednesday, hockey's Toronto Maple Leafs visited the BB&T Center, west of Fort Lauderdale, to play the Panthers. With the NHL season winding down, the two franchises battle for a playoff position. Unlike a Heat game, the arena sold out. Visiting Toronto won 5-3 to the delight of most fans in attendance, their allegiance to the Maple Leafs expressed by the thunderous noise made and blue shirts worn. In addition to lowering the drawbridge to welcome the enemy hordes, Panthers ownership helped the Leafs along by sending their prolific winger and club captain Vincent Trocheck to the Carolina Hurricanes for future prospects [think unproven academy players] at the trade deadline. As supporters [and club executives] go, South Florida houses the fair-weather variety.
Worse, the balmy climate works against football, much as it does baseball. Both competitions play summer schedules. Before they moved into their climate-controlled stadium in downtown Miami, the Fish ground shared with the NFL Dolphins. In most North American cities, few events offer more relaxation than a summer afternoon at a ballpark, enjoying the sun, cool breeze and company of a knowledgeable friend while the innings unfold at a pastoral pace. In South Florida, games from May through September must be played in the evening to prevent the blazing sun from exacerbating the temperature [in Fahrenheit] and humidity, both in the same range as the 90 mph fastballs hurled by pitchers.
The heat and humidity didn't work for the Miami Fusion during their three-year existence in MLS' infancy. Despite success on the pitch, the franchise struggled to sell tickets even with Colombian sensation Carlos Valderrama in the squad. The league folded the Fusion and its other Florida team, the Tampa Bay Mutiny, in 2002. Is the Fusion's fate a harbinger of struggles to come for Inter?
The Herons won't begin life in a climate-controlled venue nor stage their inaugural matches in a state-of-the-art facility. After battling with this land-owner or that neighbourhood association over the right to build a privately funded stadium in four different parts of Miami for seven years, Beckham and his partners still await approval from Miami-Dade politicians to build the ironically named Miami Freedom Park near Miami International Airport.
Instead, they will play games in a hastily erected ground, 60 miles up the Interstate in Fort Lauderdale where the 20,450-seat Lockhart Stadium once stood. Nestled between a warehouse district, a stretch of corporate parks and an executive airport, Lockhart shared space with the spring training facilities used in succession by the New York Yankees and Baltimore Orioles from 1962-2009. It hosted local high school gridiron championships. Most significantly, though, it was home to the ill-fated Fusion from 1997-99. Miami Beckham United intend to convert the property for football use as their temporary home and later a permanent training ground/academy facility.
Beckham admits the project challenges his resolve and progress only began after recruiting local businessmen, Jorge and Jose Mas as investors.
It has been a long journey. There was never a moment when I said I would walk away but there were moments when I thought this might not happen. I have always loved a challenge [but] I didn't realise how big a challenge this was going to be, even down to putting tiles in the showers.

Jorge was the game-changer for us. I am not from Miami. I am from East London. I wasn't getting us anywhere.
Assuming the Herons do eventually move into a permanent home in Miami, the challenge of putting bums into seats remains once the initial novelty fades. Winning won't guarantee packed houses in this market.