The international break injury curse hits the Premier League hard
The international break tends to irritate many. This time around, it has rocked the Premier League with a few devastating injury blows.
Earlier this week,
a colleague wrote
about whether the international break could be removed altogether. After the latest set of World Cup qualifiers provided injury issues aplenty, scrapping mid-season international football is a proposal I'd fully support.
Domestic clubs pay astronomical transfer fees to secure huge signatures, yet managers of international teams have a tendency to put that to the back of their mind - which to some degree I understand. However, at the end of the day, it's a player's club side that pays their weekly wage, whilst dealing with the injury issues too...
Three Premier League teams have been hit hard by some semi-serious, totally avoidable setbacks over the last fortnight. Let's take a look.
Marouane Fellaini, knee injury
Believe it or not, Marouane Fellaini has emerged as Jose Mourinho's go-to midfielder this season. The 6'5 Belgium international
picked up a knee problem
whilst taking on Bosnia in a dead-rubber. Roberto Martinez risked the former Everton man despite the fact that the 29-year-old was already nursing a slight issue.
You'd imagine this would have infuriated Jose Mourinho - and rightly so. Knee problems are not to be messed around with, just ask Zlatan Ibrahimovic... The extent of the injury isn't known at this time, but Fellaini won't feature when Manchester United face Liverpool at Anfield on Saturday.
Sadio Mane, hamstring injury
Sadio Mane, in my opinion, has comfortably been Liverpool's best player at the start of this season. Now, Jurgen Klopp will be without his biggest asset for the
next six weeks
. The 25-year-old was subbed off in the dying embers of Senegal's 2-0 victory against Cape Verde. The injury couldn't have occurred at a worse time.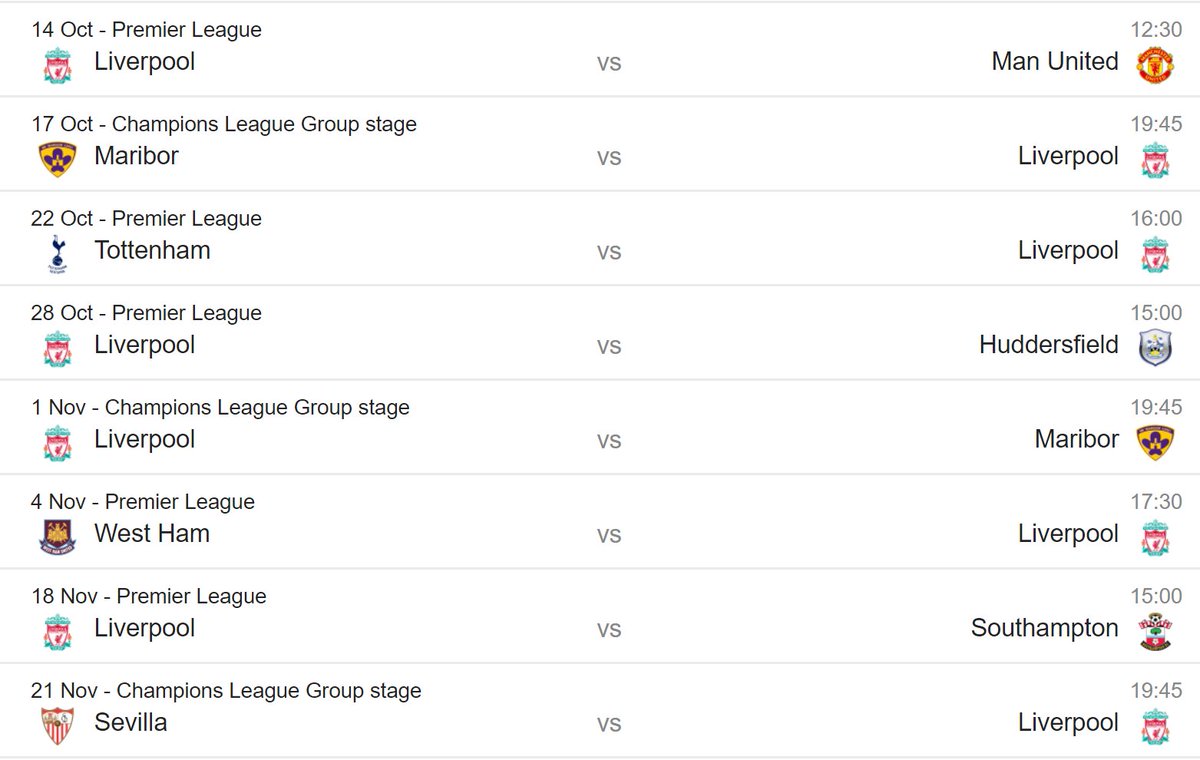 October is a notoriously busy month of football and, as you can see, Mane is going to miss some hugely important fixtures. The Reds are yet to win a Champions League match this season and their task has just gotten a whole lot harder. On top of that, home games against both United and Tottenham Hotspur will be tight affairs; Mane could have been the difference-maker.


N'Golo Kante, hamstring injury
N'Golo Kante, last season's PFA Player of the Year, picked up a hamstring issue whilst playing for France.
He'll now miss
Chelsea's upcoming game against Crystal Palace. Antonio Conte has found his ball-winner in Kante; a player who covers every blade of grass for ninety minutes straight. However, they'll now be a gaping hole in Chelsea's starting line-up come 15:00 BST on Saturday.
France comfortably qualified for Russia 2018, with Kante picking up the injury during the 1-0 victory against Bulgaria. I don't know, to me, it seems as though this problem was easily avoidable. France has a wealth of options available, particularly in the middle of the park. Why not give an up-and-coming youngster a chance rather than risking one of your key players?
I guess that, at the end of the day, any international team has to start eleven players and someone, somewhere will be upset. That's football. Hence why I think these fixtures shouldn't be played at such integral parts of the domestic season. It's just unfair.