Should the Gunners tap a club legend to revive their flagging form?
Thierry Henry is in Montreal but two other blasts from the past might be interested in managing at the Emirates.
Handling Arsenal's managerial role isn't a piece of cake as Unai Emery has learned. After only two seasons, Arsenal supporters are finding out how valuable Arsene Wenger was, even in decline. The Spaniard's lustre fades in just his second season. It took nearly two decades to tarnish the Frenchman.
Despite a run to the Europa League final, setting a pace to finish outside the Champions League again doesn't please anyone. Emery's days are numbered. The fans are already screaming for his sack. He needs a combination of luck and magic to turn things around at Arsenal.
Transfer activity this past summer promised an improvement that failed to arrive. The club's most expensive signing, Nicolas Pepe hasn't proven his worth. Sixth place after a dozen matches underwhelms. Sixteen goals in that span underachieve. Seventeen conceded undermine any faith in the boss. A careless loss to Sheffield United sees them looking up the table at the Blades. Disappointing draws against Crystal Palace and Wolves add to the woe. Emery's so-called Red and White Army waste their chances. Why won't they steal a march from resilient teams like Leicester City and Sheffield United?
It's safe to say the club hierarchy already search for options to replace Emery. Many expected the sack immediately following the 2-0 defeat to the Foxes. Any further slip-ups might be unforgivable. Southampton, Norwich City, Brighton, and West Ham are on the cards, all bottom teams, all three points there for the taking.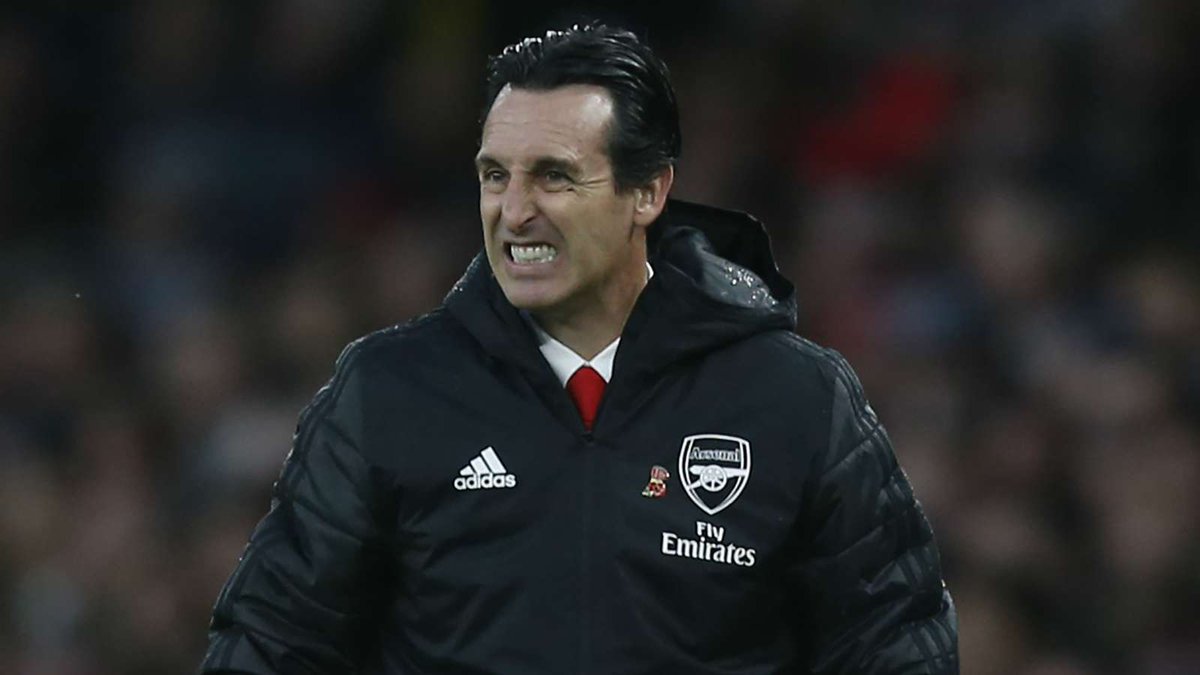 🗣️ Ian Wright says Arsenal must sack Unai Emery:
"One shot on target tonight! Two wins in 10 in the league. No definitive style or plan.
"Why would [Lacazette] or [Aubameyang] renew [their contracts?]
"We have to make the tough decision Arsenal! It's not getting better!"
💥
https://t.co/j5jFlZ0TDx
If Unai can sweep through that candy store filling Arsenal's bag with maximum points, he might earn a stay of execution. Anything less could be fatal.
Luis Enrique and Jose Mourinho remain the glamourous choices to step into the North London quagmire. Both ride their reputations, however. Enrique enjoyed a nice start at Camp Nou but couldn't maintain it, giving way for Ernesto Valverde. Mourinho held up three fingers to the Manchester United press, insisting it had nothing to do with his self-destruct countdown but year three was a short one yet again. Even Emery was sacked by Paris Saint-Germain for not meeting expectations. You have to wonder whether Arsenal will learn the lesson.
Pep Guardiola's assistant and Arsenal midfield legend, Mikel Arteta was heavily linked to replace Wenger before Emery was picked. After getting one foot in the door, Arteta limped back to the Etihad. Letting him cross the threshold might be the Gunners' best option. Three years of experience under Guardiola is enough criteria to earn an opportunity. Is he going to be Rui Faria, standing in Guardiola's shadow for 17 years like the Portuguese did Mourinho? He's learned under one of the greatest managers in football. Why not use that knowledge to his own benefit?
And what about Patrick Vieira? The Arsenal legend trained Manchester City's youth before managing Major League Soccer side, New York City. He made the MLS side into title contenders. Taking the stateside Sky Blues from 17th overall in 2015 to fourth then second is no joke. He pushed Nice to seventh in Ligue 1 last season. They're caught in a mid-table morass this term, lying 13th but within two points of fifth. His grit and determination might be just what Arsenal need. He's certainly more hands-on than Emery when it comes to laying down the law.
Thierry Henry accepted a two-year contract with Montreal Impact in MLS, all but ruling him out. His status as the club's all-time score endears him to many. His struggle at Monaco ought to give people second thoughts about handing him the managerial reins at a club Arsenal's size. Seeing him in Arsenal's dugout might not be the delight that some envision.
Whoever the board chooses, the pressure will be on to win immediately. The quality in the squad demands it. So do the fans.