Is Carlo Ancelotti primed to manage Chelsea again?
They say, that in football, that you never go back. Carlo Ancelotti, the great Italian manager that has won three Champions League titles is still out of work after being sacked by Bayern Munich back in September 2017. He has been linked to a number of positions but everything is primed for him to become the next manager at Chelsea.
His fellow countryman, Antonio Conte is expected to be relieved of his position in the Stamford Bridge dugout in the summer after Chelsea flattered to deceive with their title defence. All hopes of a Champions League place were ended with a 1-1 home draw against Huddersfield in their penultimate Premier League match. Conte elected to rest four first-team players in a game the West Londoners simply needed to win.

Ancelotti managed Chelsea for two years between 2009 and 2011, winning the Double in his first campaign, finishing second the next year and reaching the Champions League quarterfinals in his second season. The manner in which he was sacked still leaves a bitter taste in the mouths of Chelsea fans who witnessed the brilliant football The Blues played during his stint. Chelsea defeated all the top-4 rivals home and away in his first campaign, scoring 103 goals and playing the best football in the Roman Abramovich era. Ancelotti has been spotted watching games at Stamford Bridge and at The Emirates stadium having moved permanently to London after being sacked by Bayern.

He has even turned down the Italian national team job as he wants to manage in the Premier League once again. Ancelotti is a man that wants to rebuild his reputation after the massive hit it took managing in the Bundesliga. Despite his acrimonious exit from Chelsea all those years ago, his relationship with Chelsea owner, Roman Abramovich is believed to be excellent as there is a mutual respect between both men after their frosty relationship in the past. However, Ancelotti is not being considered as one of the leading favourites as the Chelsea hierarchy are rumoured to want a younger, more tactically astute manager.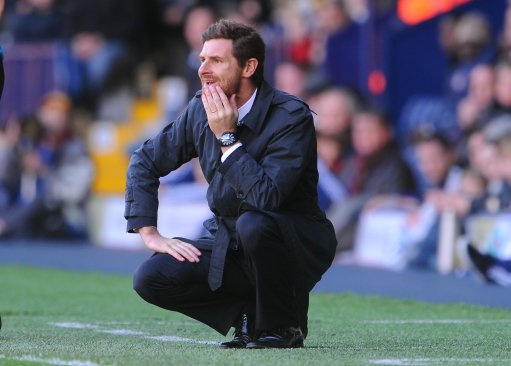 Chelsea owner Roman Abramovich is reportedly keen on appointing a young & innovative manager...and is considering:
- Eusebio Di Francesco (Roma)
- Julian Nagelsmann (Hoffenheim)
- David Wagner (Huddersfield)
We all know how it worked out last time...
https://t.co/g46wZF5Dfj
Names such as Luis Enrique and Thomas Tuchel have been linked to the dugout, but if Ancelotti is available, it is a no-brainer. He culd unite the dressing room, as a number of players have become disillusioned with Conte's man-management and training methods. Ancelotti is a father figure that develops a very close relationship with his players, which Chelsea players in the past have shown they relate well to. Ancelotti also wants to test his wits against the likes of Guardiola, Pochettino, Klopp and any new manager Arsenal sign.
Chelsea need a manager that will lead the team to a new era, with Conte's run-ins with the board and falling out with his players being a major part of his potential exit. Ancelotti is a Premier League winner and has Champions League pedigree, having won it three times with AC Milan and Real Madrid. From one Italian to another, Chelsea and Ancelotti could be a marriage of convenience that could be of long-term benefits.