Is Inter Christian Eriksen's best option?
Can Inter offer the Dane a challenge to rival Real Madrid?
Jose Mourinho and Mauricio Pochettino's inability to convince Christian Eriksen to commit his long-term future to Tottenham is testament to how much the midfielder wants to leave. If two of the world's top managers can't draw a commitment from a player, his future lies elsewhere.
The Dane was a cornerstone for Pochettino's Tottenham sides. Eriksen belonged in the debate over the Premier League's all-time best midfielders. Together with Toby Alderweireld, Jan Vertonghen, Danny Rose, Harry Kane, Moussa Dembele and Kyle Walker, he made Tottenham a perennial title challenger although the side never managed to break through. Spurs still search for their first trophy in more than a decade and, of that group, only Kane remains committed to the Lilywhites' cause.
When Pochettino's magic finally faded, leading to his sack, Mourinho was appointed the arduous task of securing Champions League qualification. Rather than challenge for titles, the team is fighting to stay competitive. Due to the club's virtual inactivity in the transfer market in recent campaigns, a full rebuild is required to get the side back on track. Top quality must be added in the defence and midfield. Summer signings Tanguy Ndombele and Giovani Lo Celso failed to improve the team in the season's first half. In their last five matches, Mourinho's squad only managed to defeat Brighton, lost to Chelsea and Southampton, drew bottom-table Norwich in Premier League play and settled for a replay against Middlesbrough in the FA Cup Third Round. The process promises to be painful and time-consuming.
Unfortunately for Mourinho, Eriksen decided he has no more time for Spurs. The former Ajax man will be 28 in just over a month. He cannot afford to stay in the team for another two to three years, waiting to challenge for trophies. A stated preference for Spanish giants Real Madrid proves his desire to win silverware. He reportedly rejected a chance to move to Manchester United, the Red Devils also in a rebuilding phase. On the other hand, recent reports suggest he is headed for Inter.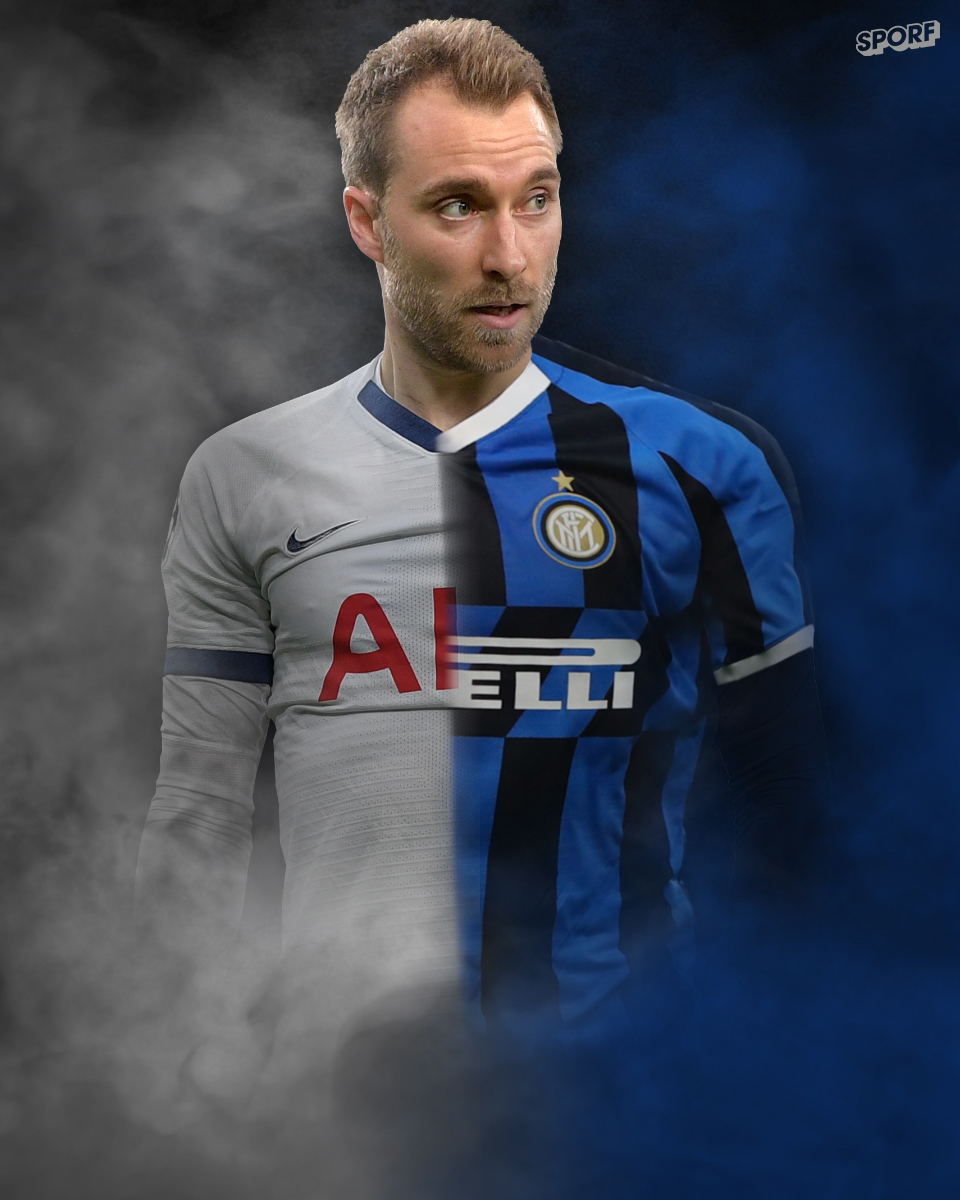 And why not? Antonio Conte won the Premier League at the first time of asking with Chelsea. The 50-year-old did the same with Juventus nine seasons ago, beginning the Old Lady's eight-Scudetti run. The Italian won the first three titles in the Bianconeri's current streak before taking the Azzurri to Euro16. Freshly appointed to the Nerazzurri, he threatens to end the run he began, his squad leading Juve on goal difference at the winter break. If Eriksen wishes to join a winner, there are few better choices.
Moreover, Conte needs an experienced attacking midfielder and Eriksen fits the bill. Stephano Sensi and Nicolo Barela are Conte's preferred combination but naive errors frustrate the boss. Eriksen's decision-making may be the difference that allows the Beneamata to pull away from the champions. Romelu Lukaku and Lautaro Martinez already thrive as a strike partnership. They should feast all the more with a world-class playmaker providing service.
While Eriksen was set on Real Madrid, Los Blancos haven't reciprocated his interest. Inter represents the best alternative. Although the Nerazzurri are out of the Champions League, they'll be back in 2020/21. With the Europa League, Coppa d' Italia and Serie A all in the offing, the Dane needn't wait to start winning.
There are those who still believe in Jose Mourinho but the Portuguese is a manager who spends and Tottenham are a club who do not. Meanwhile, his confrontational style wore thin all too quickly at Real Madrid, Chelsea and Manchester United. Spurs recent poor results suggest his new squad isn't responding either. A personality clash with the squad and one with chairman Daniel Levy over financial backing appear inevitable. The Special One continually emerges second-best in such dust-ups. Why would Eriksen wish to experience that ordeal?
Whatever happens in North London, the No.10 wants no part of it. He's ready for a bigger club and, at the risk of offending Spurs faithful, Inter qualify. A move to Milan would be a step up and the midfielder deserves nothing less.