Is it time for Odion Ighalo to return to Europe?
Odion Ighalo has been in fine form in the aftermath of a poor World Cup outing with Nigeria
This file is licensed under the Creative Commons Attribution 2.0 Generic license. Author: Franziska.
June 2018 was a bittersweet month for Odion Ighalo. For the first time in his 18-year football career, he would play at a FIFA World Cup. It was a moment of pride for him and his family. But before the month's end, Ighalo's World Cup outing had turned into a nightmare. The clear-cut chances he missed for Nigeria against Argentina meant his country got bundled out of the tournament. Fans back home took things to the extreme by issuing death threats to both him and his wife. Ighalo was left contemplating international retirement.
Albeit, like the gentleman he is, Ighalo didn't respond to any of the hate comments or threatening messages. Although he was pained and perplexed at how quickly supporters had turned on him. He chose to channel his energy to doing what he does best – scoring goals. Changchun Yatai in the Chinese Super League pays Ighalo as much as £200,000 per week to do just that. Between June 2018 and press time, he's scored 13 goals for his club. His goal tally for the season now stands at 20 – it makes him the second best scorer in the Chinese top tier.
Ighalo's brilliance hasn't been limited to the Far East. He's brought it with him to the Nigeria national team. Indeed he considered retirement, but Super Eagles gaffer Gernot Rohr wouldn't let him settle for the same decision as Victor Moses. Ighalo got the one call he just couldn't say no to and returned to don the famous green and white jersey once more. This time, he's plundered goals with aplomb. The Udinese goal poacher has snipped six goals in the ongoing Africa Cup of Nations qualifiers.
Before June 2018, Ighalo had only scored four goals for his country. There's been a massive change since. He's delivered five goals in his last two games for Nigeria and tops the AFCON qualifiers goal rankings. Fans perception has changed towards the star.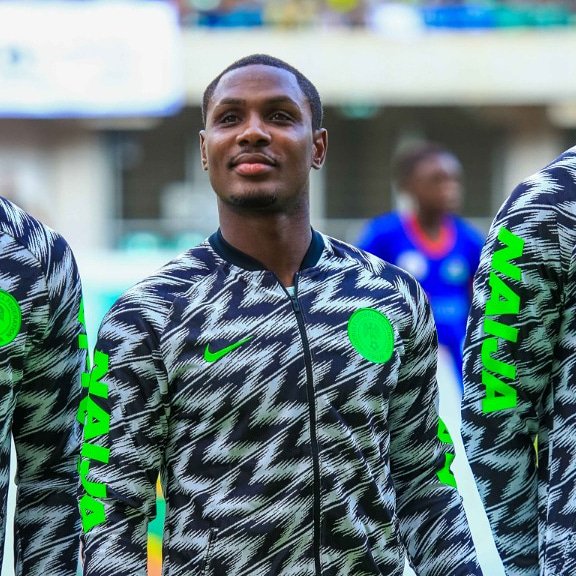 Ighalo has played football in three of Europe's big five leagues. He did especially well in the Premier League with Watford. All that was before Changchun Yatai turned his head with a fat salary (after tax). It made sense that he took the juicy carrot then. His final season with Watford was a bit topsy-turvy for the attacker. Then Watford manager Walter Mazzarri tinkered his team with a sterile 3-5-2 system that alienated the forward to playing from the wings. The result was a 15-game goal drought for Ighalo.
All of Ighalo's biggest troubles can now be mentioned in the past tense. He's risen like a phoenix – a fully-fit sharpened attacking weapon for club and country. As much as 26 goals in 2018 give credence to that. Not many strikers in Europe have been as prolific as this man, within the same time timeframe. It raises the question, shouldn't he rather be playing in Europe?
Playing in Europe is basically the best way to get recognized as far as modern-day football goes. Money and limelight aren't lacking in bordering continents but it pales in comparison to what's obtainable in Europe. Ighalo must've understood this clearly during his time in La Liga and the Premier League. He knows – most of his fans won't be able to watch him on TV; baring those rare moments when he comes home to play for Nigeria.
The father of one is just 29, meaning he's just clocking prime. At least three or four more years of banging in goals should still adorn those boots. Many European clubs, especially in the Premier League would be glad to have such talent on board.
Admittedly, Odion Ighalo would have to take a pay cut to leave China – not a massive one though. That could be the deal breaker. Else, nothing stops this fine striker from toeing the path of Paulinho and owning the limelight in any of Europe's biggest leagues.