Weird Science: Is Joachim Loew becoming the new Arsene Wenger?
Joachim Loew is finding it difficult to adapt to changing times.
Technological advancements are changing the world. Day by day, new discoveries improve our lives. Phones, cars, tablets, coffee makers. Everyone rushes to buy all the new gadgets and leave their outdated tech behind. A similar revolution takes place in football.
Each manager views the game differently. They adopt unique philosophies by which they want their squads to play. Some work well, drawing plaudits from all sides. Other managers rush to incorporate the same style until someone devises a scheme to unravel it. Think how the Premier League fell in love with three at the back when Antonio Conte won the title with Chelsea. Then Pep Guardiola came along with an even more dominant style. Football is not stagnant. Sir Alex Ferguson didn't last a quarter-century without adjusting to Arsene Wenger, then Jose Mourinho and finally Roberto Mancini.
Wenger lasted nearly as long albeit without the same success. His refusal to change methods fueled his decline in the second decade of his reign. He saw the game in 2018 just as he did when he arrived at Highbury in 1996. His style won the league in his second season, then twice more, culminating with the Invincibles in 2003/04. when he didn't change, however, newer methods caught him out. Pep Guardiola praised his positive football last spring but still hammered the Frenchman 3-0 twice in four days.
Tactics on the pitch weren't his sole inflexibility. He wouldn't compete in the market with other big clubs, instead watching his best players depart one by one. Patrick Vieira. Thierry Henry. Cesc Fabregas. Samir Nasri. Robin van Persie. He dipped into Arsenal's treasure chest to sign Mesut Ozil, Alexis Sanchez, then Alexandre Lacazette and Pierre-Emerick Aubameyang in his final year at the club, but he refused to commit to a major squad overhaul. Gradually, the Gunners fell out of title contention, then away from the Champions League places. All the while the cries for his exit grew louder.
The team needed fresh ideas to respond to those offered by other clubs. It was evident only a new boss would bring those changes. After two seasons outside the top four, Wenger stepped aside for Unai Emery. Under the Spaniard, the Gunners started 2018/19 slow then went to win 11 consecutive games across all competitions for the first time since 2007. That's the effect change can deliver.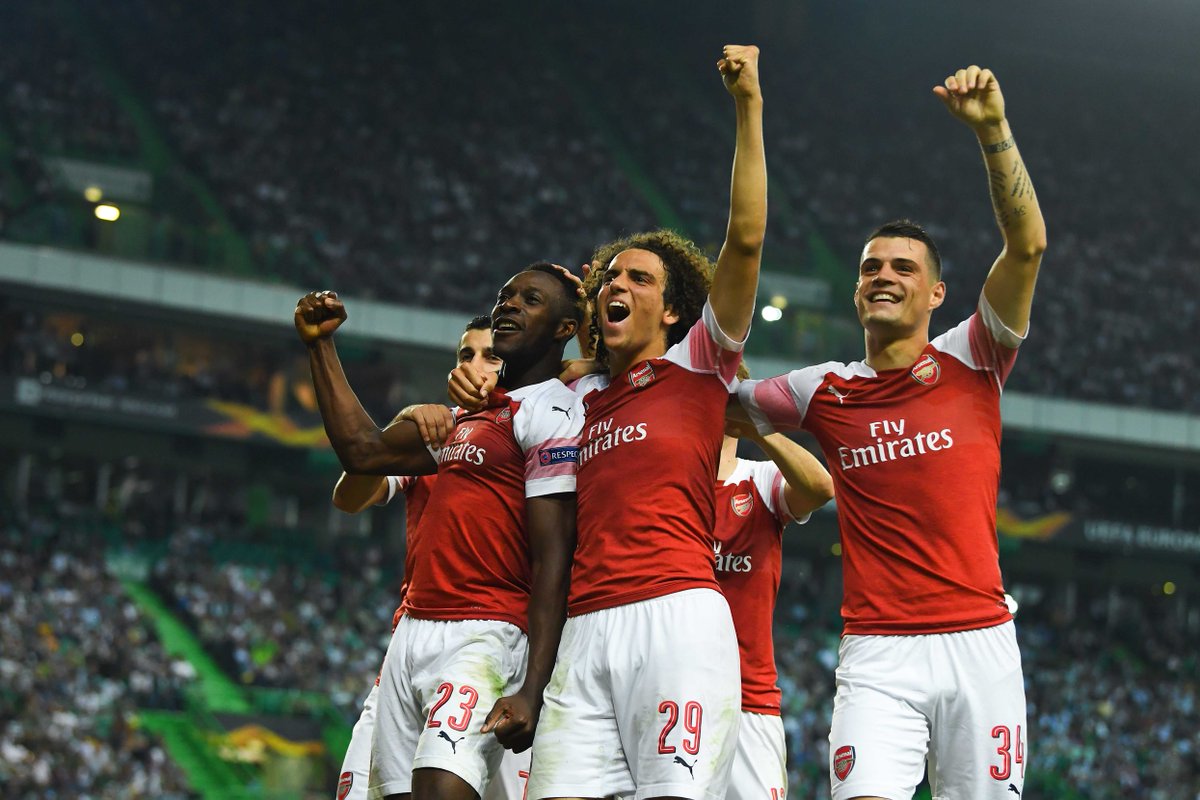 Arsenal have won 11 consecutive games across all competitions for the first time since October 2007.
WWWWWWWWWWW
Goals: 31
Conceded: 9
Clean sheets: 4
Emery has turned it up to 11.
https://t.co/ViTglxZesh
Germany appears to be in the same straits Arsenal just passed through. After dominating the World Cup in 2014, Joachim Loew stuck with the tried and true. Die Mannschaft bowed out to France in the 2016 Euros before being embarrassed during their World Cup defence in Russia. Loew's squad lost their opener to Mexico, rescued a win against Sweden thanks to late set-piece magic from Toni Kroos, but were defeated in the final match by South Korea. Expected to rebound from the setback, Loew allowed his most talented player, Mesut Ozil, to retire rather than support his claims of racism within the DFB. The irony involved in Ozil playing his club football for Arsenal aside, Germany reeled from weakness to weakness, becoming the whipping boys in their Nations League group. An embarrassing 3-0 defeat to Ronald Koeman's retooling Netherlands was part of their first three-game losing streak in competitive matches in 33 years.
To be fair to Loew, he's done more to reverse the trend than Wenger. He's rotated his squad and tried different formations, including an attacking 4-3-3, 4-1-4-1 and a 3-4-3 system. The problem still lingers. In addition to the losing streak, Germany has gone goalless in three straight matches for the first time in their rich history.
One theory is that Loew isn't selecting players with pace, preferring a methodical approach no matter the tactics or shape. Manchester City star Leroy Sane was left off the World Cup roster. He's since been recalled but remains a stylistic anomaly within the team.
Like Wenger, there's no denying Loew's legacy with Germany. The 2014 World Cup speaks for itself. That doesn't change the fact die Mannschaft are poised to be relegated in the first Nations League campaign. The two managers are like prescription drugs past their expiry date. In their time, they were the cure for their respective team's woes. Now, they do more harm than good.
Maybe Joachim Loew should act like Wenger one last time and just walk away.