Is Jose Mourinho's third-season syndrome a myth? 
For years now, Manchester United manager Jose Mourinho endures speculation of a third-season implosion at every new club he manages. Critics believe he wears players out in the first two years, both mentally and physically, leading to a collective lull in the third year. Is this true?
To most interested parties, Mourinho's supposed third season woe means one thing: a season where it goes south for him after success in his first two years. He becomes increasingly surly as motivating himself and his players becomes more difficult. Again, is this accurate?
There are three answers to the question. Yes, no and yes, but. Let's explore each.
Yes
Mourinho's third season at Real Madrid, the 2012/13 campaign, became synonymous with manifestations of the syndrome. He fell out with top players at the Bernabeu including club legends Iker Casillas, Sergio Ramos and Pepe, whom he dropped for emerging young defender, Raphael Varane.
Despite winning the league in imperious fashion the previous campaign, Madrid struggled in the Special One's third season. They failed in their title defence and lost the Copa Del Rey final to Atletico Madrid at the Bernabeu. That was it for Jose in the Spanish capital.
He re-joined Chelsea immediately after leaving Spain. Everything was smooth till third-season syndrome reared its ugly head. After winning the Premier League and League Cup in 14/15, Chelsea were expected to make inroads into the Champions League. Instead, the campaign devolved into the biggest disappointment in Mourinho's career. The Blues lost nine of their first 16 league games in 15/16. Mourinho was gone by Christmas.
No
Perhaps Jose Mourinho is unfairly maligned. In his first spell at Chelsea, his third season was not a failure. He won the Cup double in 2007, reached the Champions League quarterfinals and finished second in the Premier League. He was in his fourth season at the Bridge when he was sacked after a draw at home to Rosenborg in the Champions League.
Yes, but
Jose Mourinho is a complex character. Some players speak of the joy they experienced playing under the Portuguese. Others can't find nice things to say.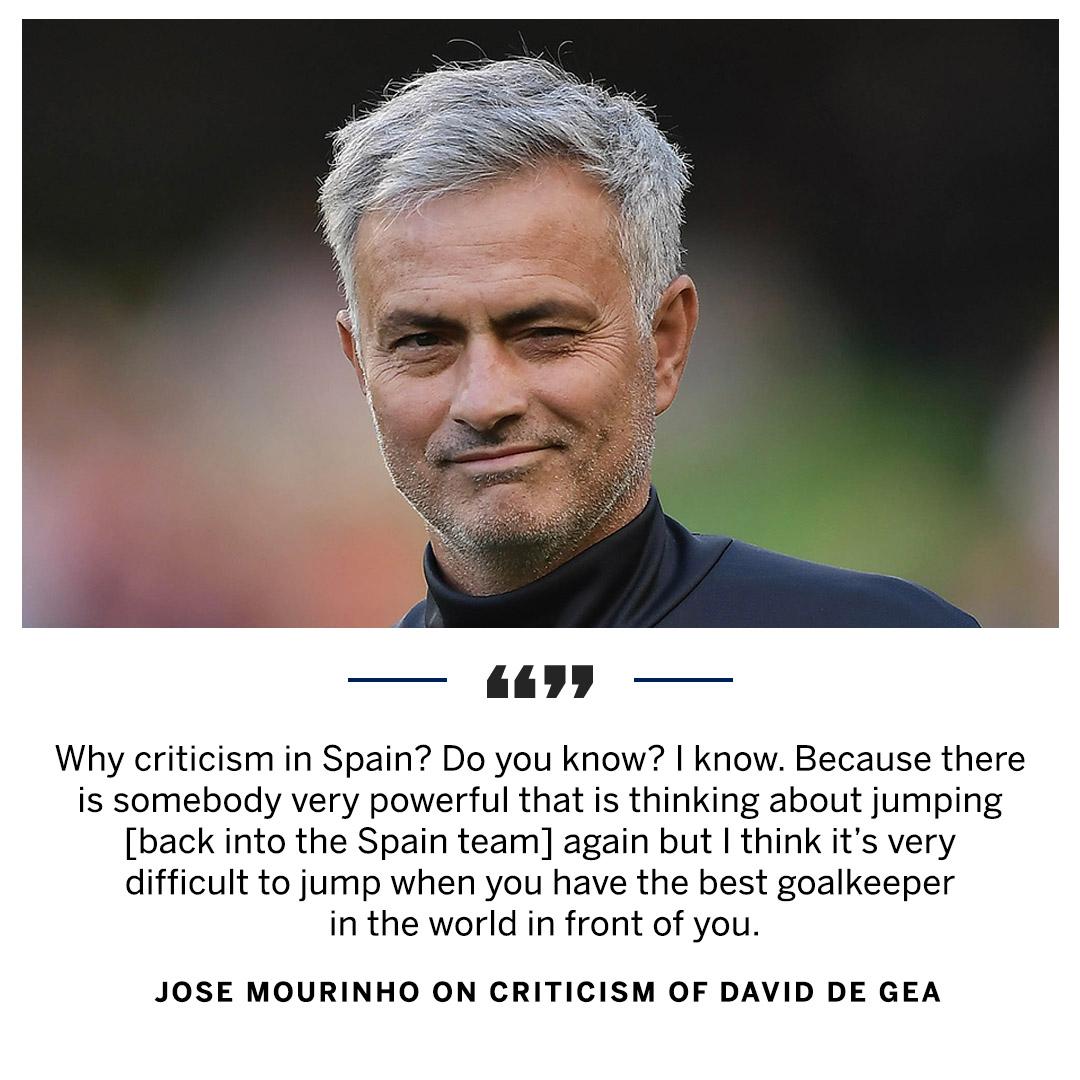 Mourinho also shares an uneven relationship with the media due to his brash manner. He is a perfectionist who demands much from his players, In time, that leads to issues within the dressing room and, in turn, bad performances.
In his third season at Old Trafford, the early season form indicated the team was nearing critical mass. Before the international break, tensions cooled. A series of spirited comebacks offeered hope the team was unifying around the 55-year-old. Supporters believed they were two or three signings away from challenging Manchester City. The Manchester Derby on the eve of the break confirmed that assessment at the very least. Then the goalless draw against Crystal Palace when the season resumed suggested more may be needed. Mourinho criticised his entire squad save for the injured Victor Lindelof, who played through his pain to thwart Palace's final effort.
The Red Devils won the Europa League and EFL Cup in Mourinho's first Old Trafford campaign while finishing sixth in the Premier League. They lost in the FA Cup final, last term, after finishing second behind City in the league. United are currently seventh, which isn't as bad as his final season at Chelsea nor as good as his swan song with Real Madrid. Unfortunately, they're already eliminated from the EFL Cup and have been a mixed bag in the Champions League. Tonight, they can take a step closer to the knockout stage with a win against Young Boys at Old Trafford.
The result will either douse the third-season fire for awhile or set it ablaze again. Jose Mourinho is one of the greatest managers ever and shouldn't be defined by failure in his third season or any other. When results are so inconsistent that opinions change from match to match, however, it can't be denied that there is at least something to the notion.
Final verdict: Maybe